A North Dakota non-solicitation agreement is a legal contract that establishes preventative measures against an individual engaging with employees of a business entity. This prohibition can be applied when purchasing a business or when an employer hires a new employee.
After an employee leaves their job, an NCA will stop them from taking their former co-workers with them to start a new business or join an existing entity. In a similar fashion, the seller of a business will be barred from taking any of their former personnel. This enables the protected party to avoid suffering a competitive disadvantage due to losing a number of important staff members.
Statutes: Not covered by state statutes.
Legally Enforceable?: Yes, NSAs are enforceable but only to protect a business's employees (Warner & Co. v. Solberg, 634 N.W.2d 65 (N.D. 2001)). State law and common law do not cover non-compete agreements and non-solicitation agreements aimed at preventing engagement with an entity's clients, customers, and other contacts.
Requirements: There are no specific requirements for the construction of non-solicitation agreements.
---
Related Forms (2)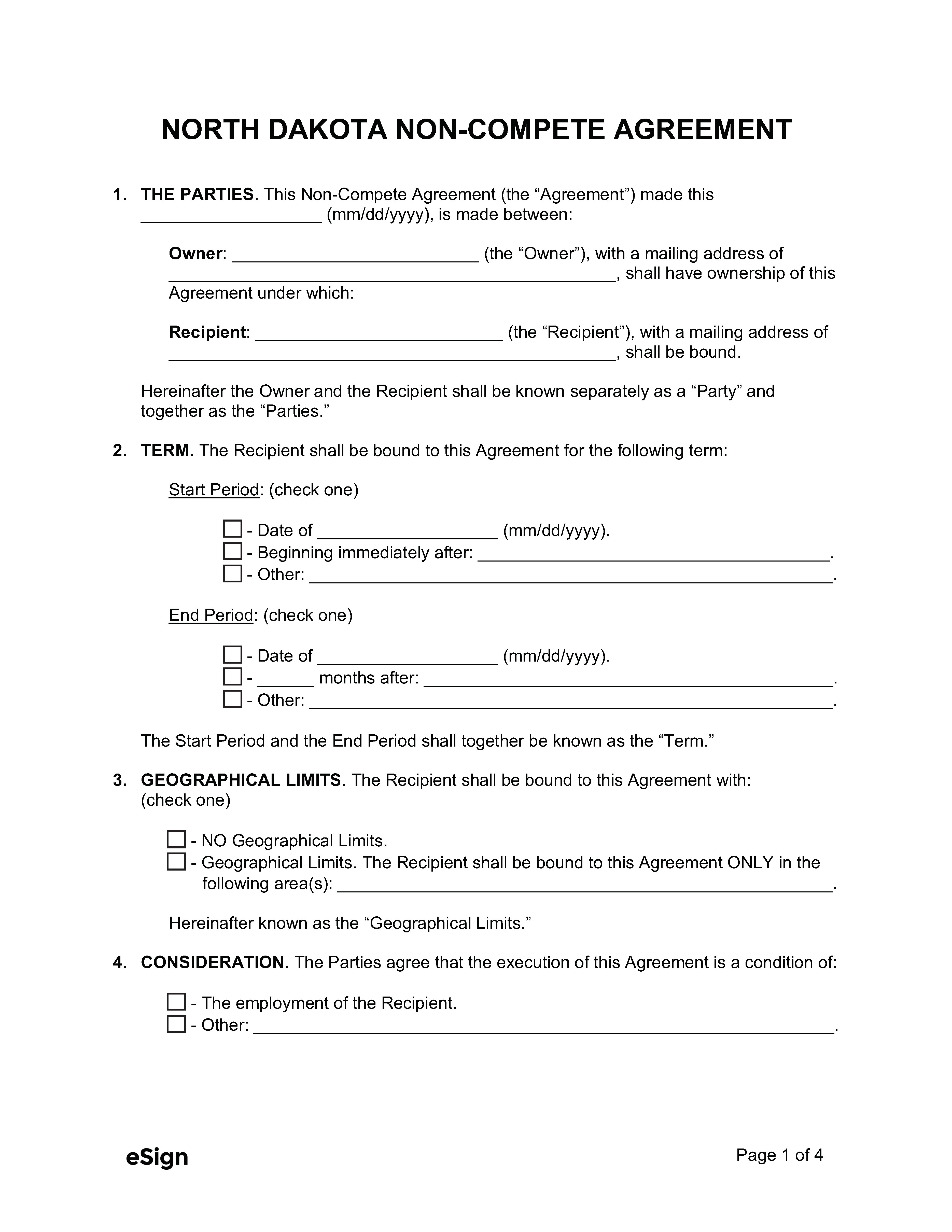 North Dakota Non-Compete Agreement – Prohibits the seller of a business entity from joining or starting another business within the same industry and area as their former company.
Download: PDF, Word (.docx), OpenDocument
---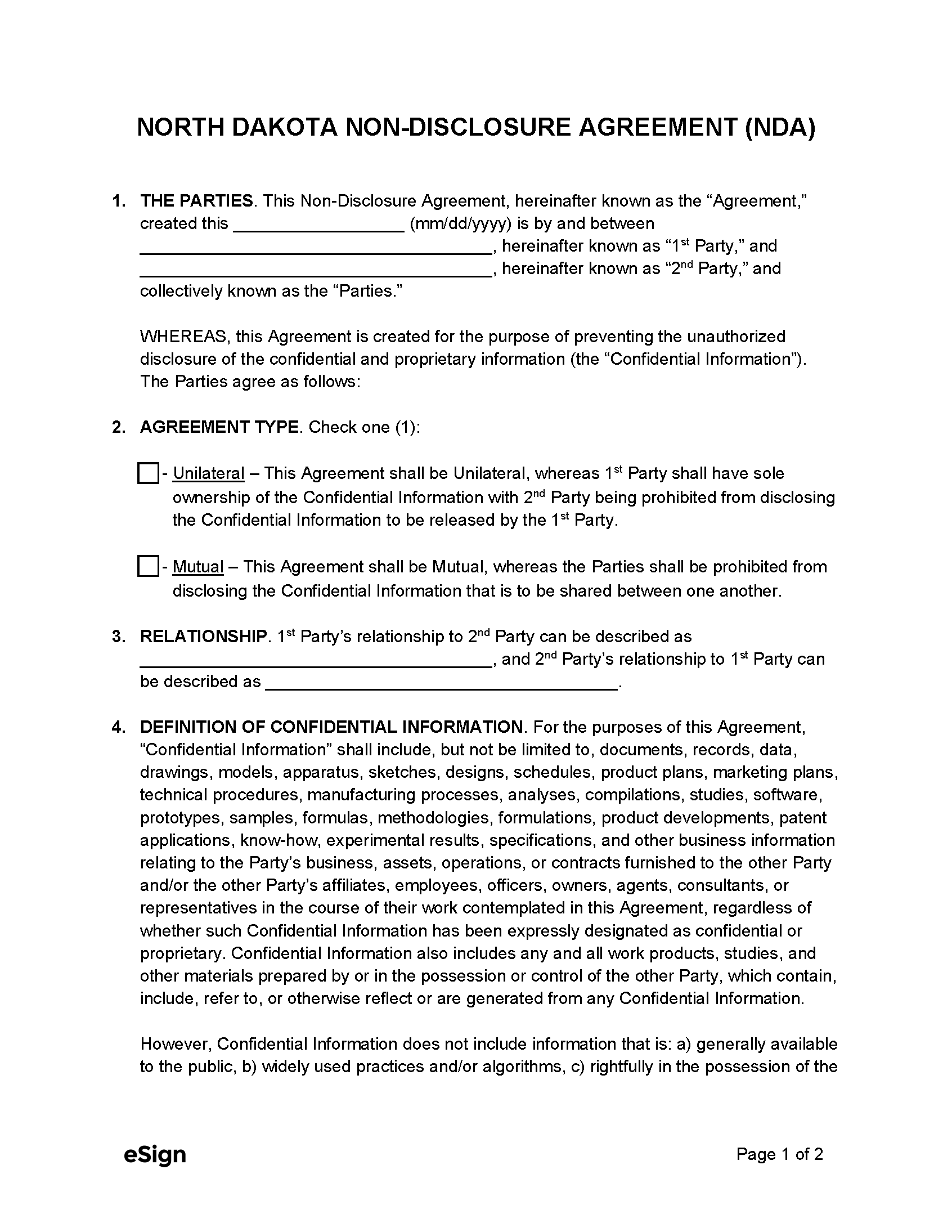 North Dakota Non-Disclosure Agreement – Prevents the misuse and dissemination of trade secrets and other proprietary information.
Download: PDF, Word (.docx), OpenDocument