An Oklahoma non-solicitation agreement prohibits an employee from hiring, recruiting, or engaging with the customers or employees of their former employer. This type of restrictive contract can be presented to any employee or independent contractor when the employer enters into a business relationship with them. After the relationship between the parties is terminated, the employer's business interests are protected from losing valuable clients and staff, which could otherwise damage their revenue, goodwill, and overall competitive advantage.
Statutes: Title 15, § 219A and § 219B
Legally Enforceable?: Yes, Oklahoma courts of law will enforce non-solicitation agreements in accordance with the abovementioned state statutes (Inergy Propane v. Lundy, 219 P.3d 547 (Okla. Civ. App. 2009)).
Requirements (§ 219A + § 219B): In order to be valid, non-solicitation contracts must be used only to prevent an employee from attempting to sell goods or services to established customers of the employer, or directly or indirectly engaging with the employer's current employees and independent contractors of the employer.
---
Related Forms (2)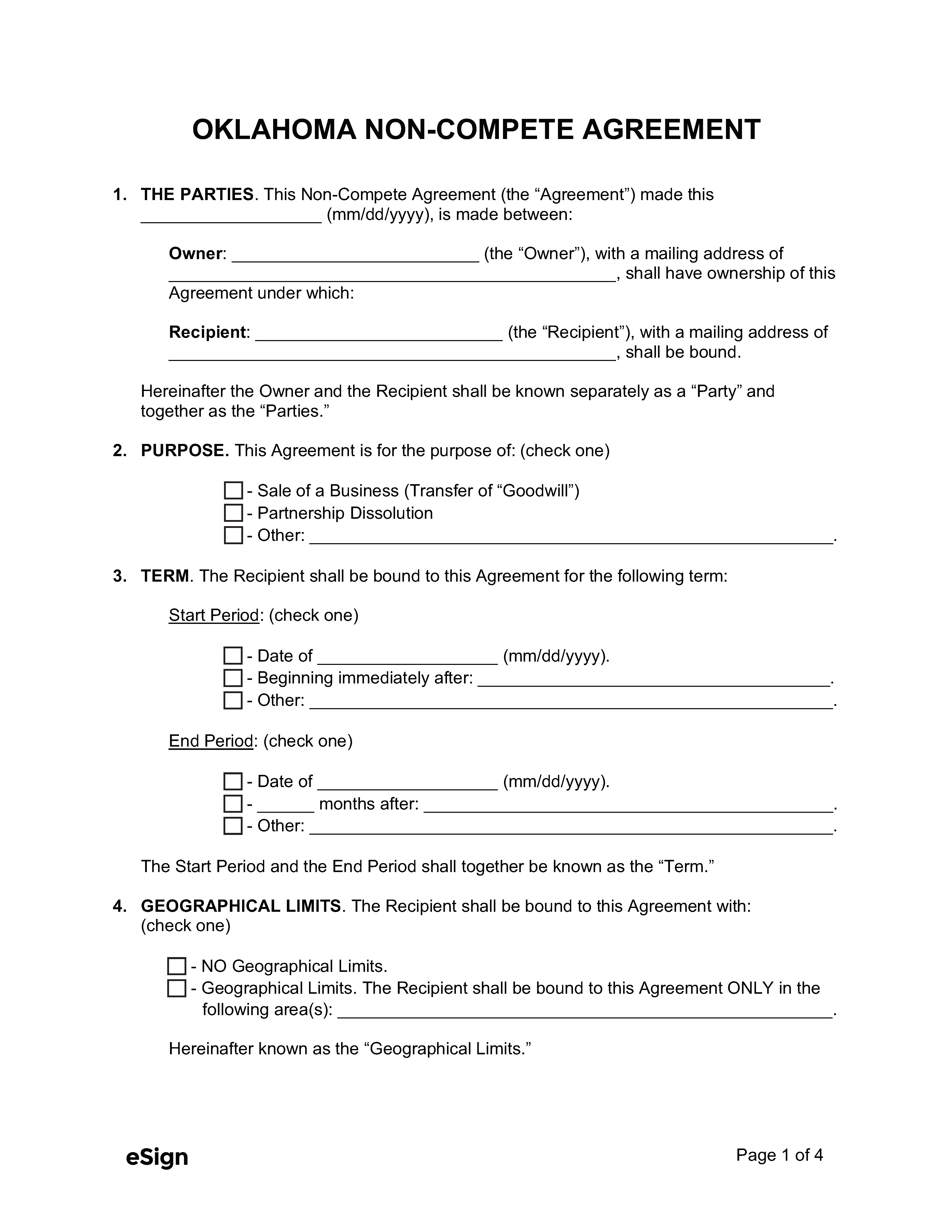 Oklahoma Non-Compete Agreement – A contract that can be used to prevent unfair competition between parties who are dissolving a partnership or entering into a business purchase agreement.
Download: PDF, Word (.docx), OpenDocument
---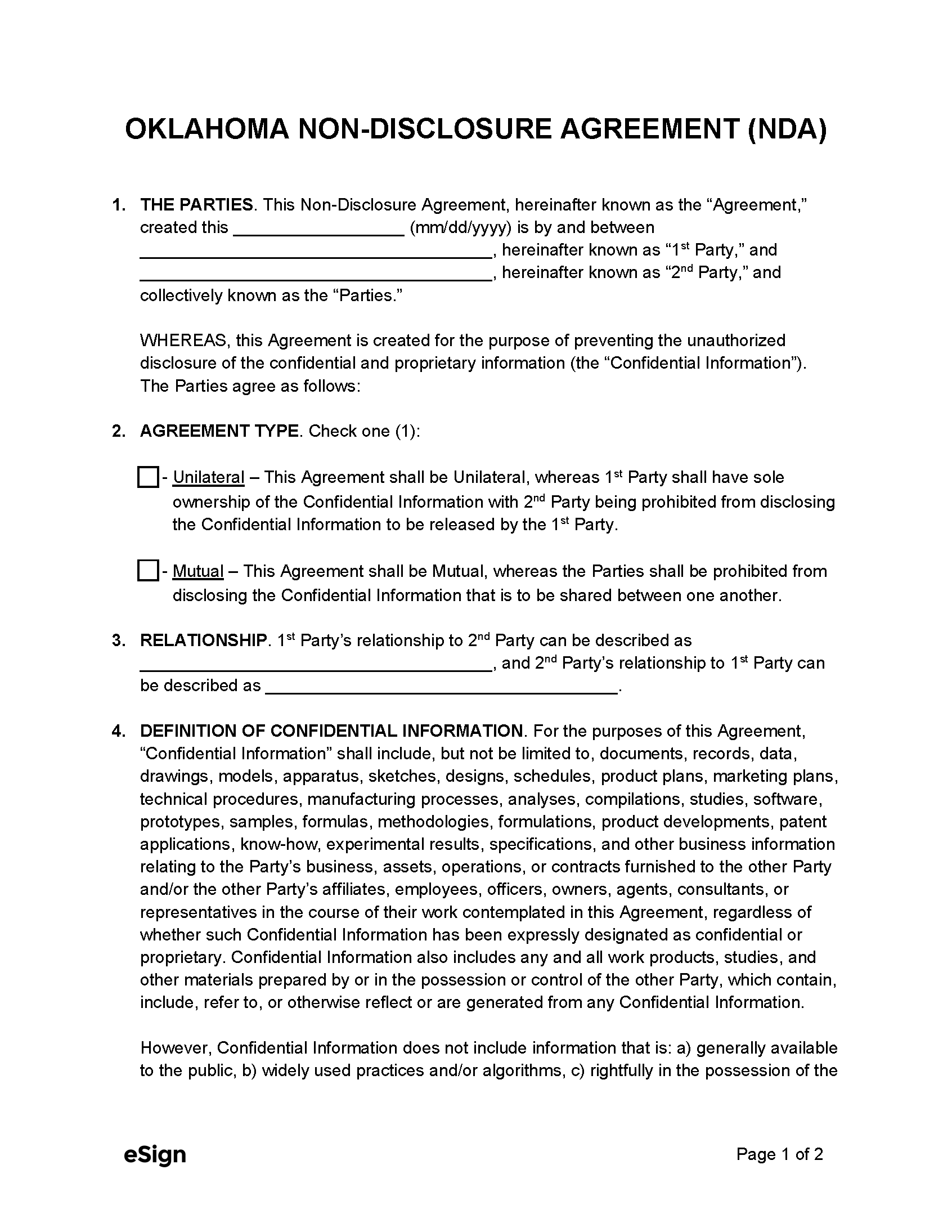 Oklahoma Non-Disclosure Agreement – Prohibits the misuse and dissemination of valuable trade secrets that have been shared between two (2) parties.
Download: PDF, Word (.docx), OpenDocument