---
Updated on December 7th, 2022

An Oregon non-solicitation agreement is a restrictive contract entered into by an employer and employee to prevent the latter from poaching other employees and customers. A company's staff, clients, and other contacts are protectable business interests, and requiring employees to sign a non-solicitation agreement before starting their job is one way of safeguarding those interests. The document enables the employer to define which business relationships are protected from non-solicitation, create durational and geographical limits, and establish other important terms and conditions.
Statutes: Excluded from state non-compete statutes ORS § 653.295.
Legally Enforceable?: Yes. Although exempt from § 653.295, they have been enforced by courts of law (Ameritox, Ltd. v. Savelich, 92 F. Supp. 3d 389 (2015)).
Requirements: Not mentioned in statutory law or common law. Courts may be more lenient due to the exemption from statutory requirements.
---
Related Forms (2)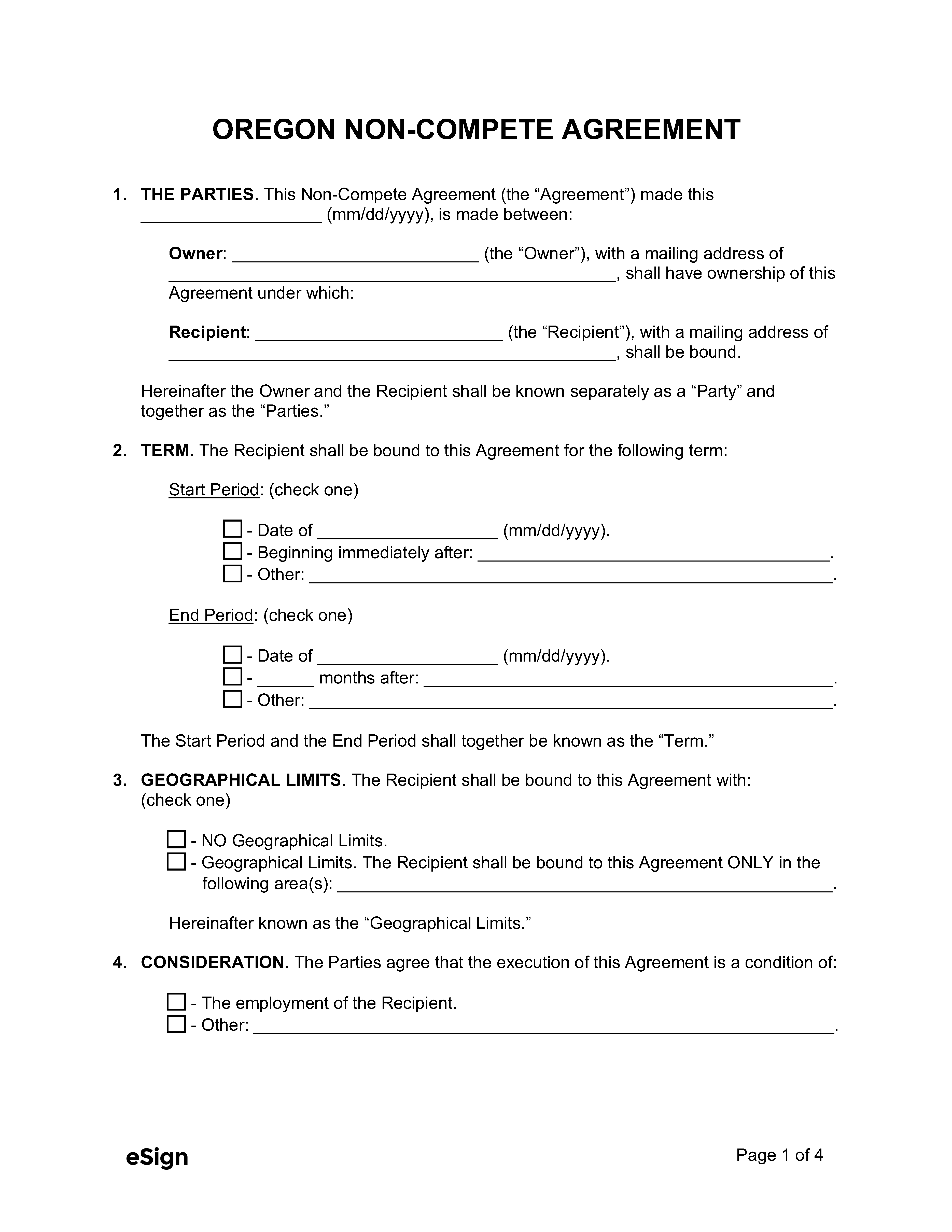 Oregon Non-Compete Agreement – Prevents an employee from starting or joining a business that would cause unfair competition against their former employer.
Download: PDF, Word (.docx), OpenDocument
---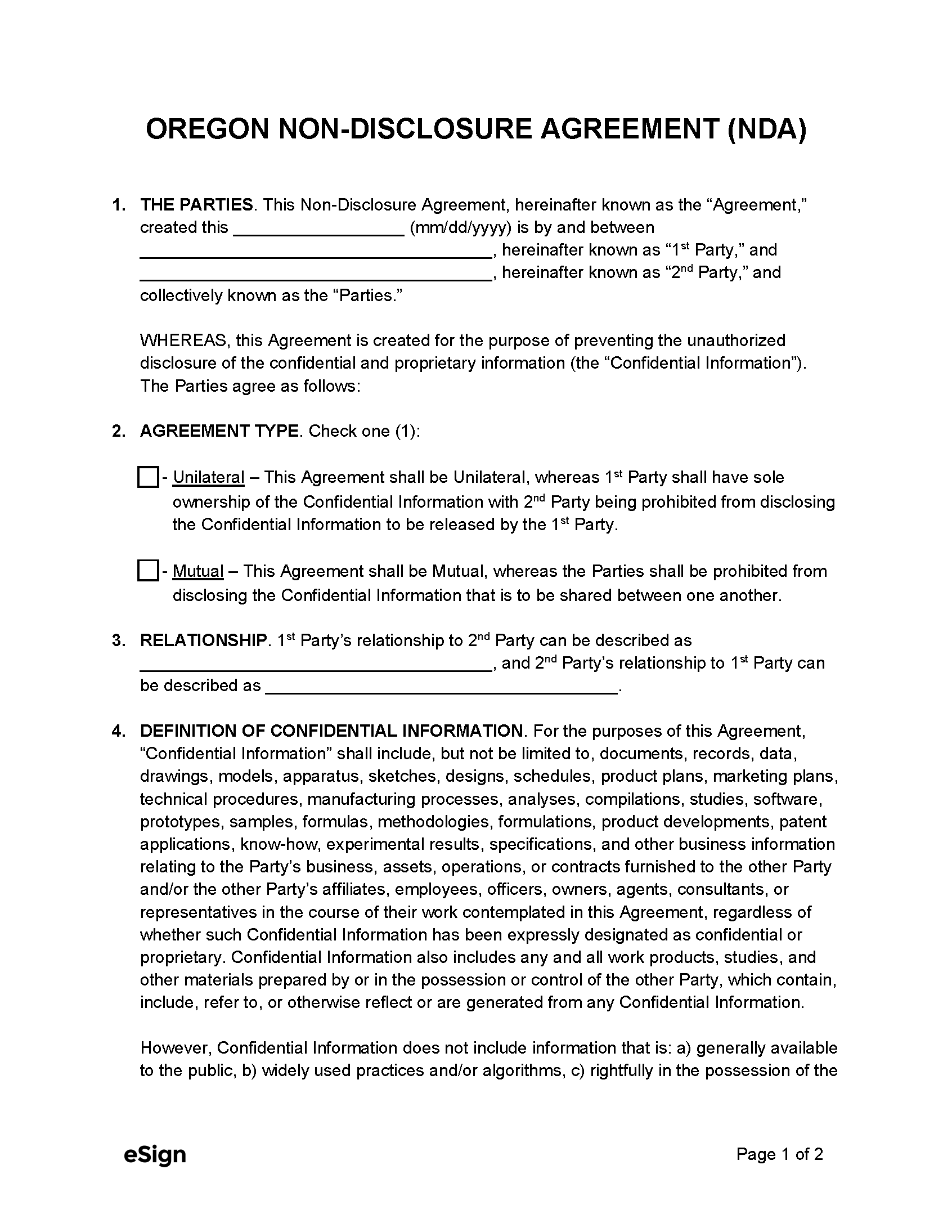 Oregon Non-Disclosure Agreement – A contract that attempts to restrain an employee from disclosing confidential and proprietary information to third parties.
Download: PDF, Word (.docx), OpenDocument