---
Updated on December 9th, 2022

A South Carolina non-solicitation agreement is a legal contract that prohibits the solicitation of a company's employees and customers. This type of restrictive agreement is presented to employees before they start their term of employment to provide protection to the employer against losing valuable business relationships.

No state law has been enacted to govern these contracts but, generally, they will be enforced if the provisions safeguard the employer's competitive advantage in a reasonable manner. A non-solicitation agreement covers the duration of the restriction, which employees and clients the employee is prohibited from soliciting, and whether or not geographical limitations will be implemented.
Statutes: Not mentioned in state statutes.
Legally Enforceable?: Yes, non-solicitation agreements are enforced using common law in the same capacity as non-compete agreements.
Requirements (Oxman v. Sherman, 122 S.E.2d 559 (S.C. 1961)): The following factors are considered by a court of law to determine the validity and enforceability of an NSA:

Does the agreement aim to protect a legitimate business interest?
Are there reasonable durational and territorial limitations?
Does the agreement unjustly impede the employee's livelihood?
Does it reasonably conform with public policy?
Has the employer provided valuable consideration to the employee?
---
Related Forms (2)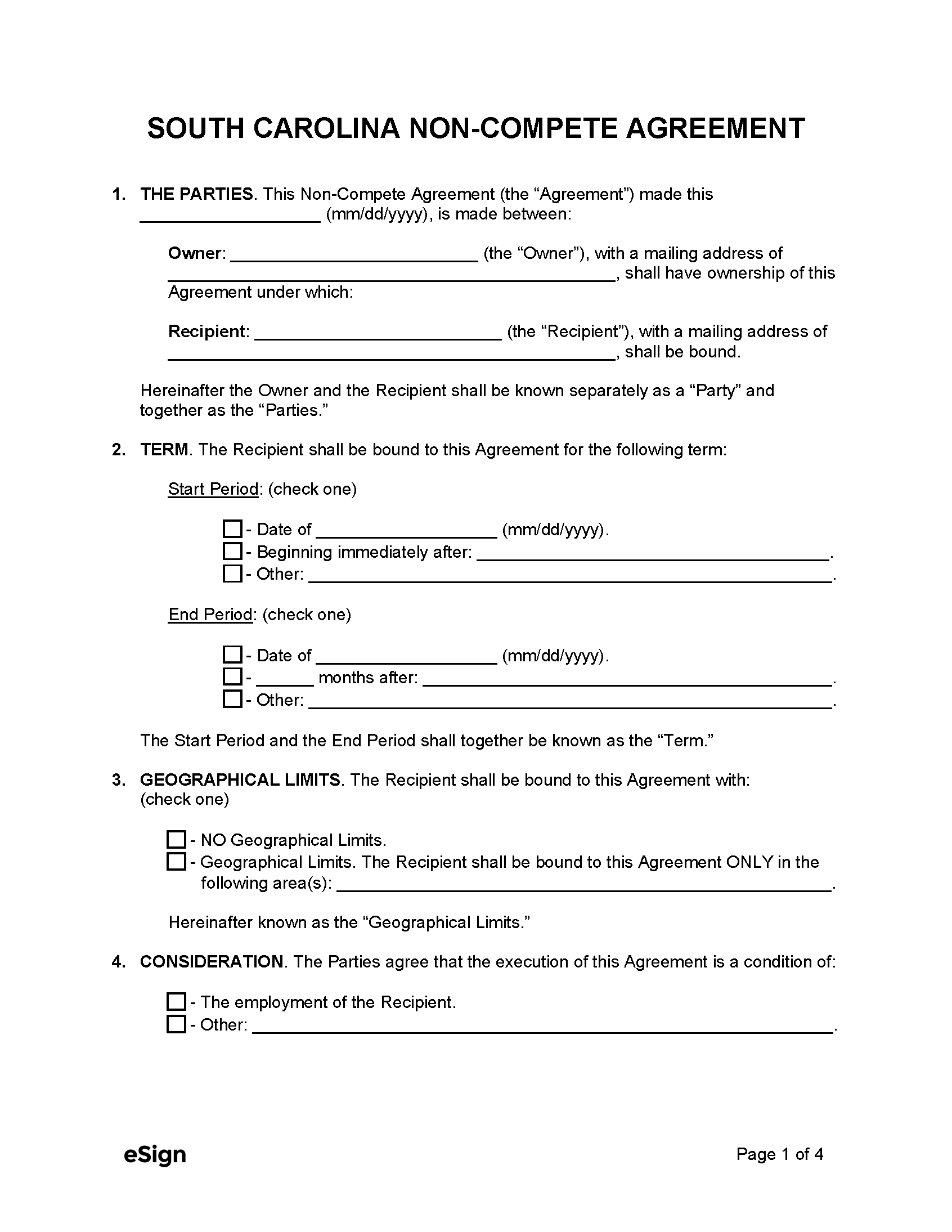 South Carolina Non-Compete Agreement – Establishes restrictive measures against an employee to prevent them from competing directly or indirectly with their former employer.
Download: PDF, Word (.docx), OpenDocument
---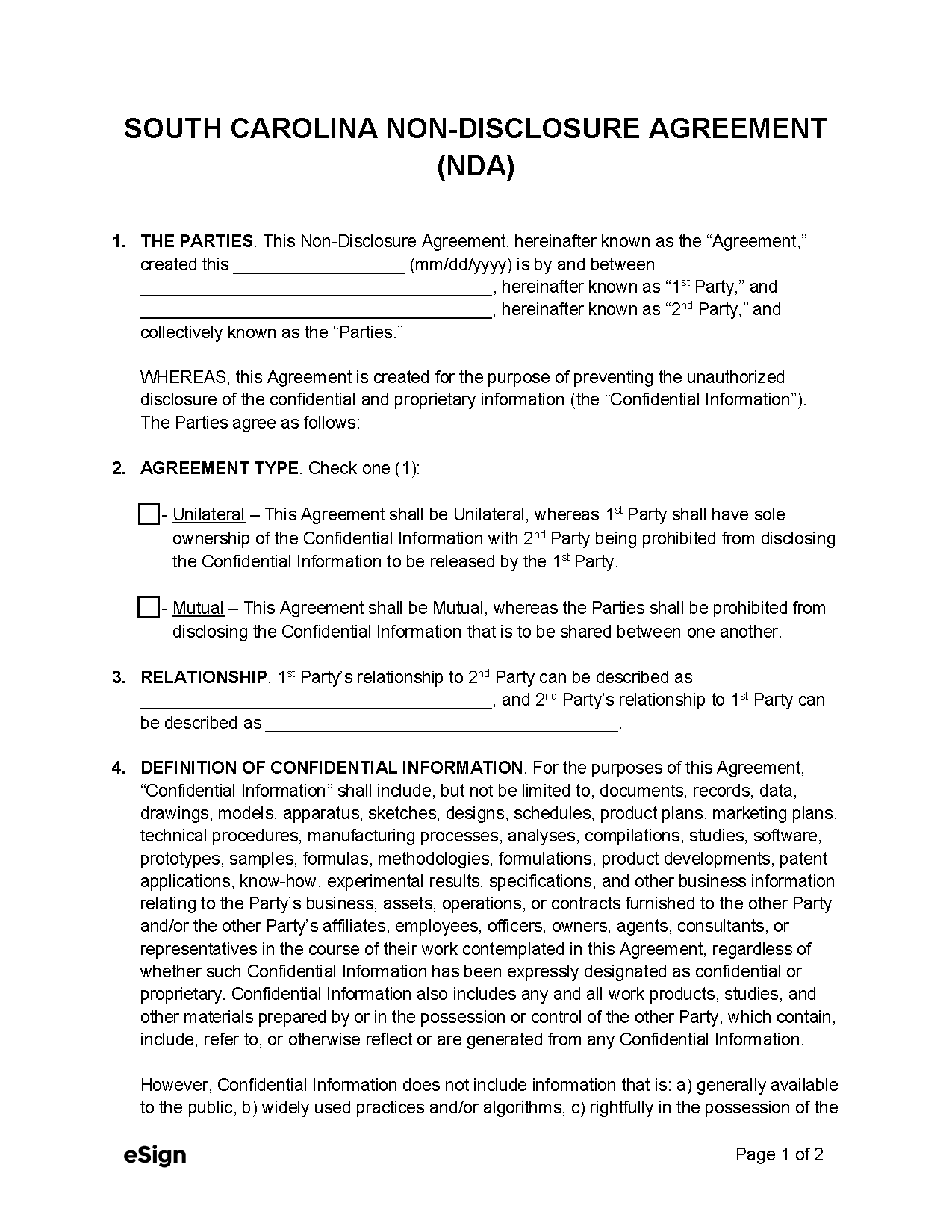 South Carolina Non-Disclosure Agreement – A contract that aims to protect a company's trade secrets and other confidential information from unwanted disclosure and misuse.
Download: PDF, Word (.docx), OpenDocument