A Wyoming non-solicitation agreement protects an employer's business interests by preventing an employee from taking clients or co-workers away when employment ends. The document allows the employer to specify what parties the signing party is restricted from soliciting, in what geographical area, and for what time frame. The employer may also specify if the employee can purchase a release to terminate the agreement earlier. Employers should ensure that the constraints are not overly broad, as courts tend to disfavor agreements that are too restrictive.
Statutes: Not mentioned in state statutes.
Legally Enforceable? Yes, Wyoming courts recognize non-solicitation agreements.
Requirements: There are no specific non-solicitation agreement requirements. Wyoming courts use the same standards as non-compete agreements to determine the reasonableness of non-solicitation agreements.
---
Related Forms (2)
Wyoming Non-Compete Agreement – A contract that restricts an individual from performing a specified business activity in a designated area for a predetermined time.
Download: PDF, Word (.docx), OpenDocument
---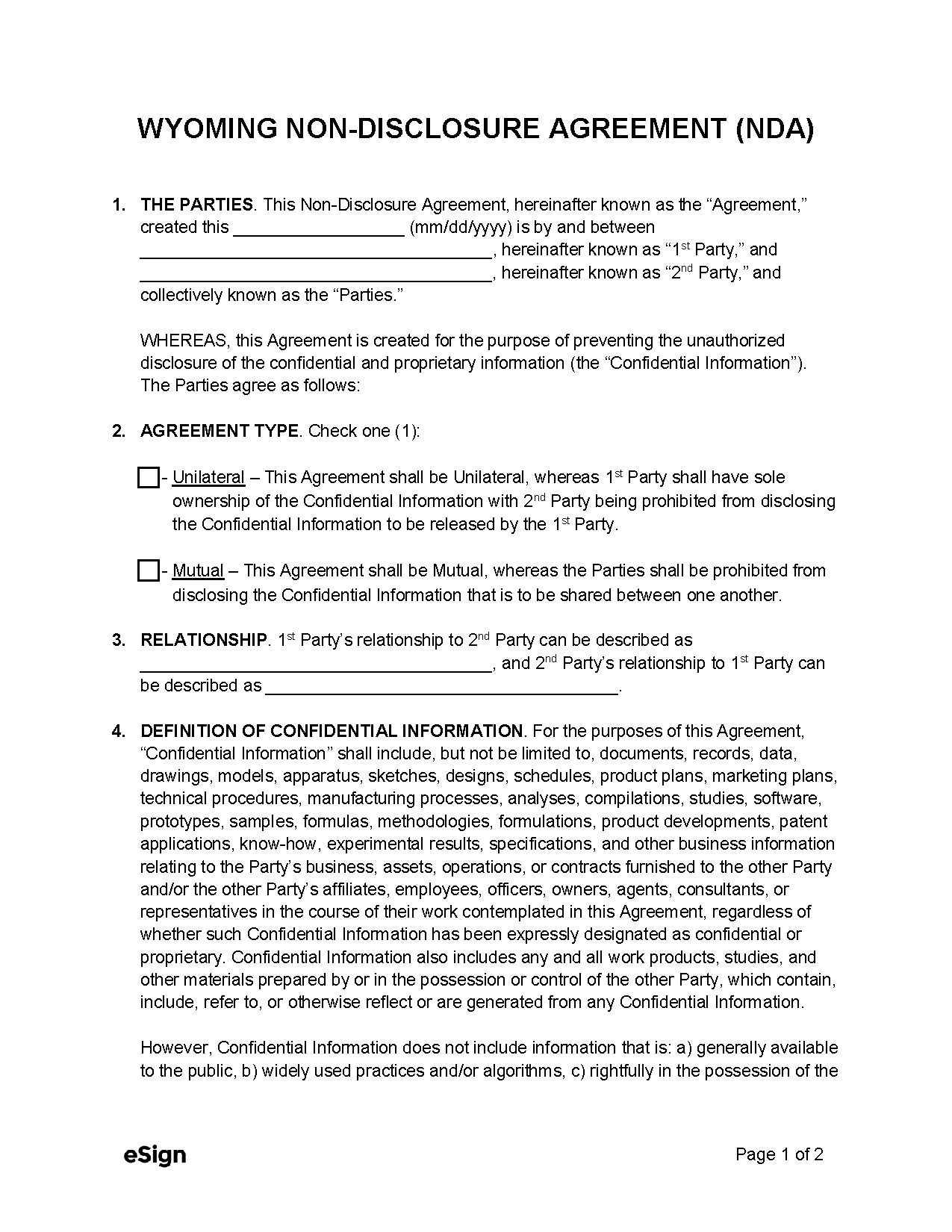 Wyoming Non-Disclosure Agreement – States that the signing party may not release confidential information to unauthorized parties.
Download: PDF, Word (.docx), OpenDocument