An Alabama real estate power of attorney allows property owners and buyers to nominate an agent to handle real estate transactions on their behalf. In accordance with state law, the principal can give their agent the right to buy, sell, mortgage, release, and manage residential and commercial property in their stead. The agent will be required to present the power of attorney in situations where they represent the principal, such as signing documents. Once it has been executed, the document remains effective until its termination date, the principal becomes incapacitated, or it has been revoked in writing.
Statute – § 26-1A-204
Signing Requirements (§ 26-1A-105) – Notary Public
---
Related Forms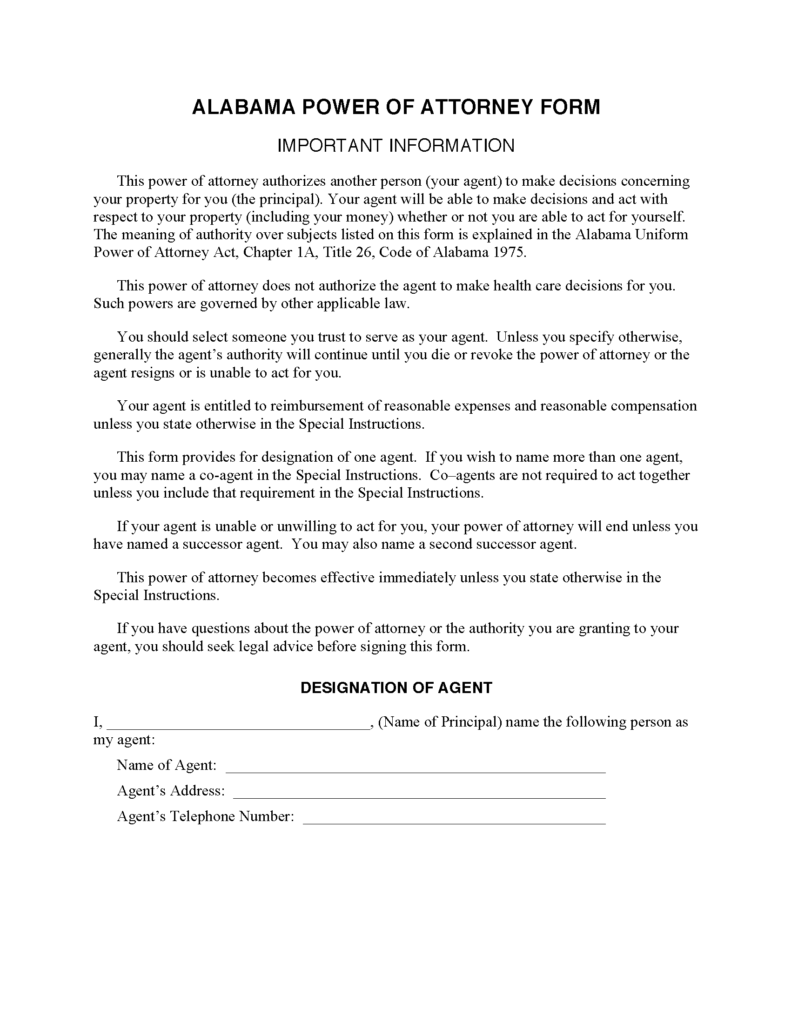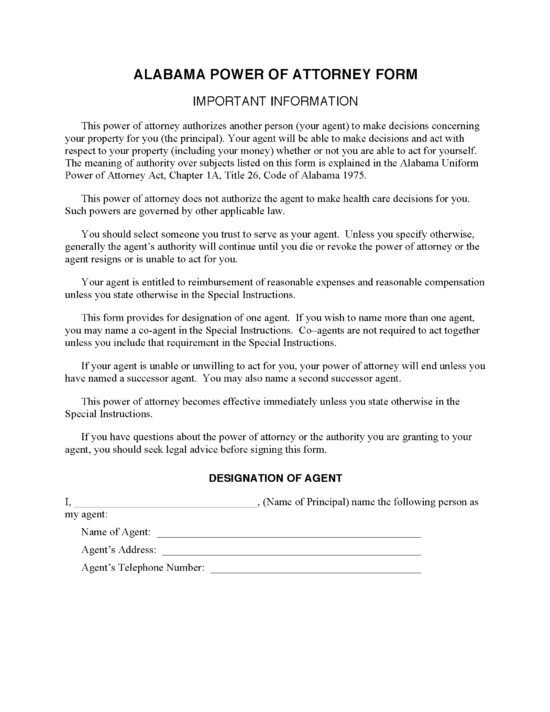 Alabama General Power of Attorney – Appoints an agent who may be given the power to handle all aspects of the principal's property and finances.
Download: PDF