A Maine real estate power of attorney is a document that authorizes a trusted representative to complete real estate transactions on behalf of the principal. Once this form is executed, the representative, also known as an agent, can buy and sell the property described in the document. Furthermore, the principal can grant them the power to refinance and manage the property for the principal. The agent is prohibited from performing any duties that aren't specifically included in the real estate power of attorney. This type of power of attorney terminates upon the principal's incapacitation or death, after a revocation form is signed, or upon a termination date established in the document.
Statute – § 5-934
Signing Requirements (§ 5-905) – Notary Public
---
Related Forms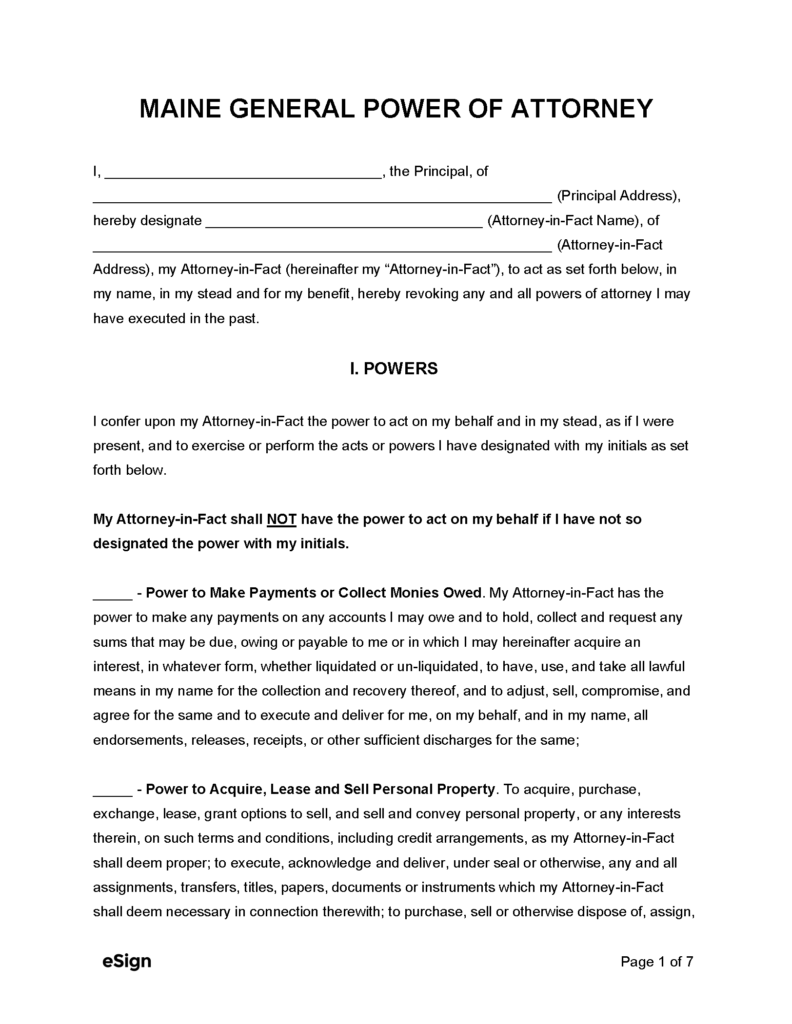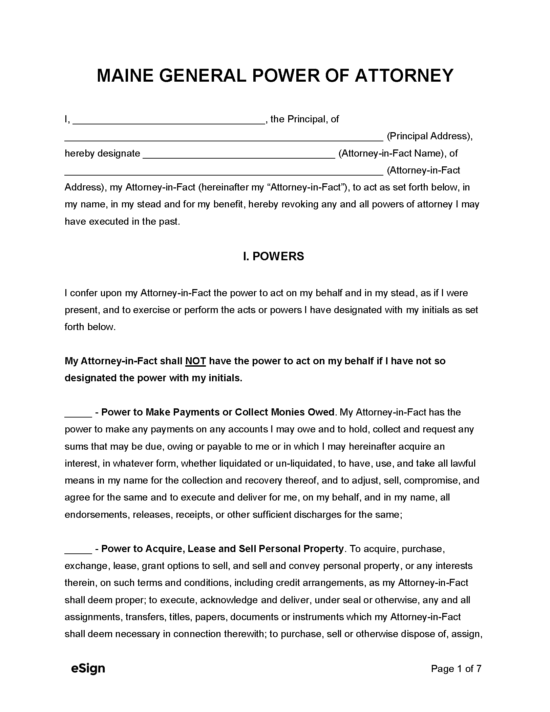 Maine General Power of Attorney – In addition to real property transactions, an agent named in a general power of attorney may be authorized to handle a number of financial affairs and matters of the principal's estate. It is a non-durable power of attorney form.
Download: PDF