A Louisiana month-to-month lease agreement establishes a periodic tenancy between a landlord with residential property and the tenant to whom they are renting said property. A periodic tenancy is a more flexible and temporary lease agreement compared to a standard 1-year residential lease. The parties agree that there is no fixed-term, and the lease continues in perpetuity, renewing each month as long as the tenant continues to pay rent.
Both parties have the power to terminate this kind of lease as long as they observe the proper notice period, defined below. A tenant bound to a month-to-month lease agreement must act in accordance with the terms and conditions of the contract in the same manner as they would any other residential lease.
Notice for terminating –Ten (10) days (CC 2728(2))
Tenant screening – Louisiana Rental Application
---
Disclosures (1)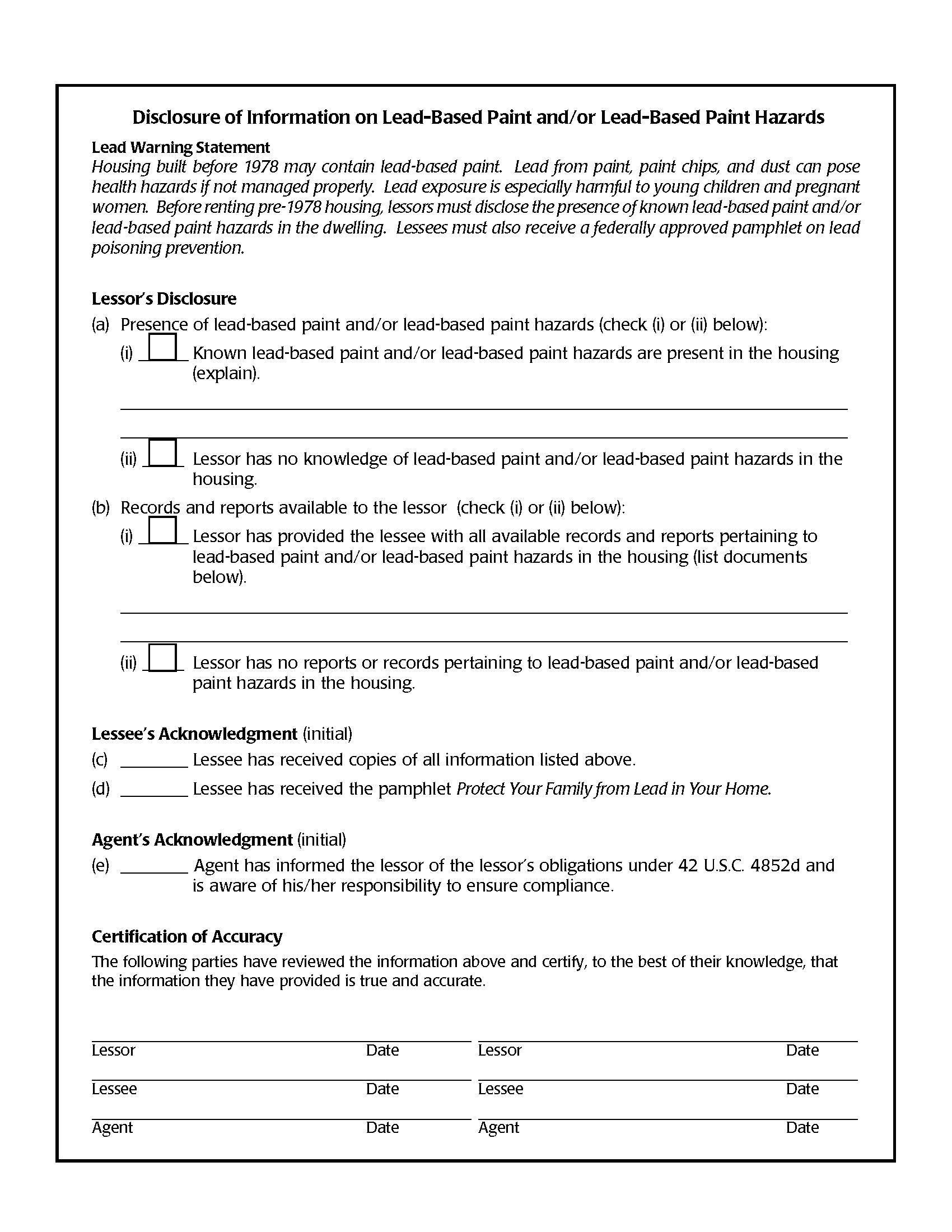 Lead-Based Paint Disclosure – The landlord must disclose the possible presence of lead-based paint to tenants if a leased property was built before 1978.
Download: PDF