A Maine month-to-month lease agreement is a rental contract between a landlord and tenant with no fixed end-date and flexibility that allows either party to terminate the agreement with proper notice. A month-to-month lease is a type of periodic tenancy that renews on a monthly basis as long as the tenant pays rent on time and adheres to the other terms and conditions of the agreement.
A monthly lease is commonly applied at the end of a standard 1-year residential lease to continue the rental arrangement between the parties without extending the contract for another full year. In fact, standard leases will often include a provision declaring that the lease will automatically turn into a month-to-month lease at the end of the term; if they do not, it's beneficial to execute this month-to-month lease agreement to hold both parties accountable for their duties and obligations to each other.
Notice for terminating (§ 6002) – Thirty (30) Days
Tenant screening – Maine Rental Application
---
Disclosures (6)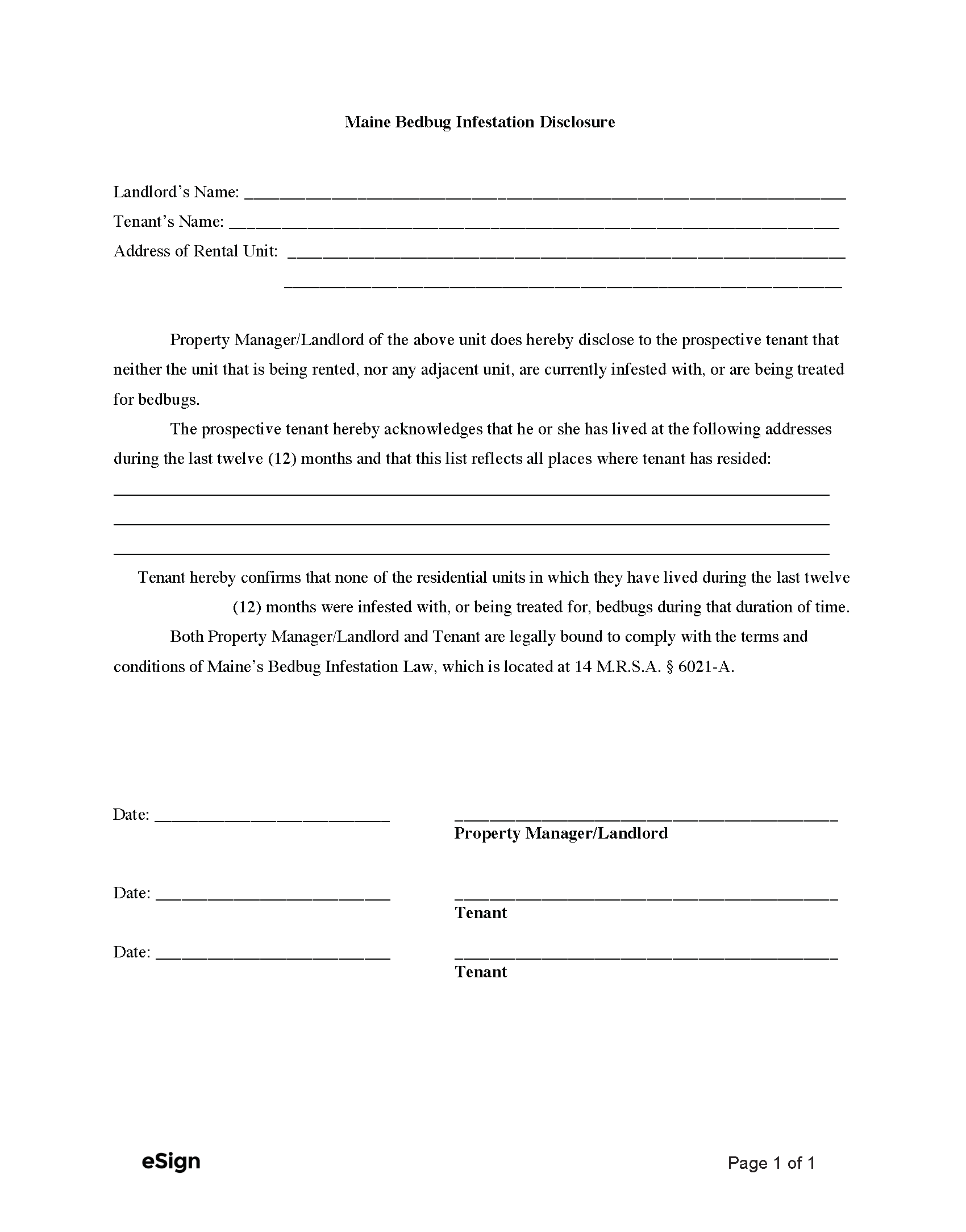 Bedbugs (§ 6021-A(2)(D)) – Tenants must be informed if any units in the rental property were infested or treated for bedbugs.
Download: PDF
Energy Efficiency Disclosure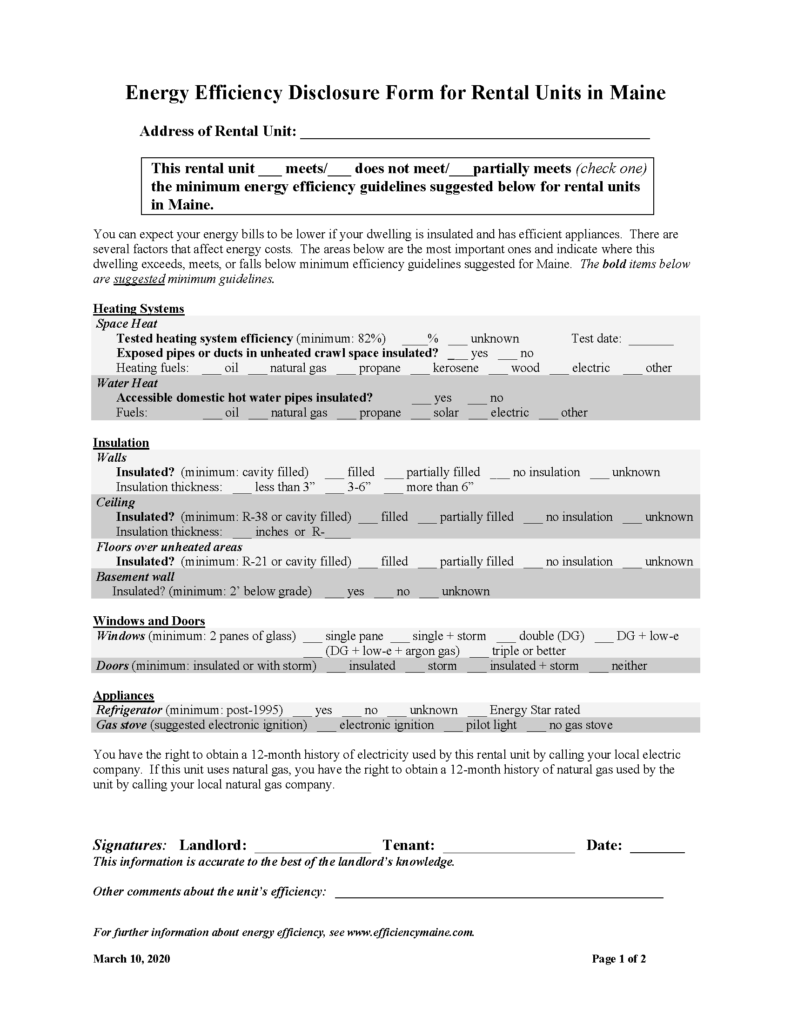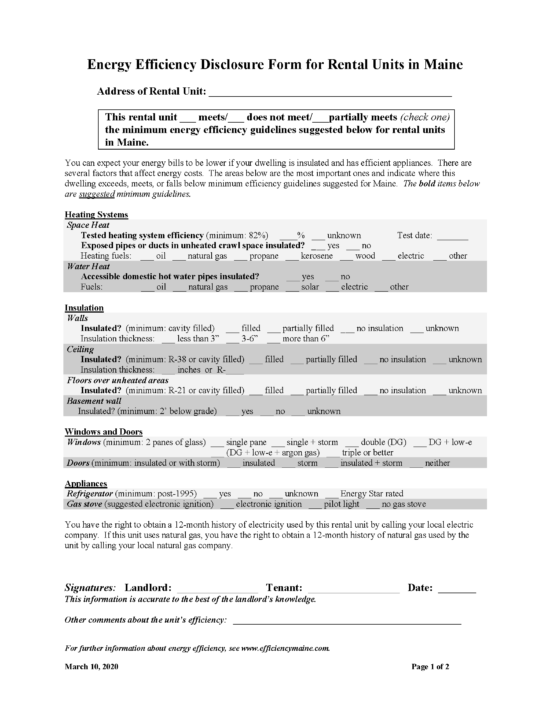 (§ 6030-C(1)) – Landlords must give this disclosure form to any tenants that will be responsible for paying for utilities.
Download: PDF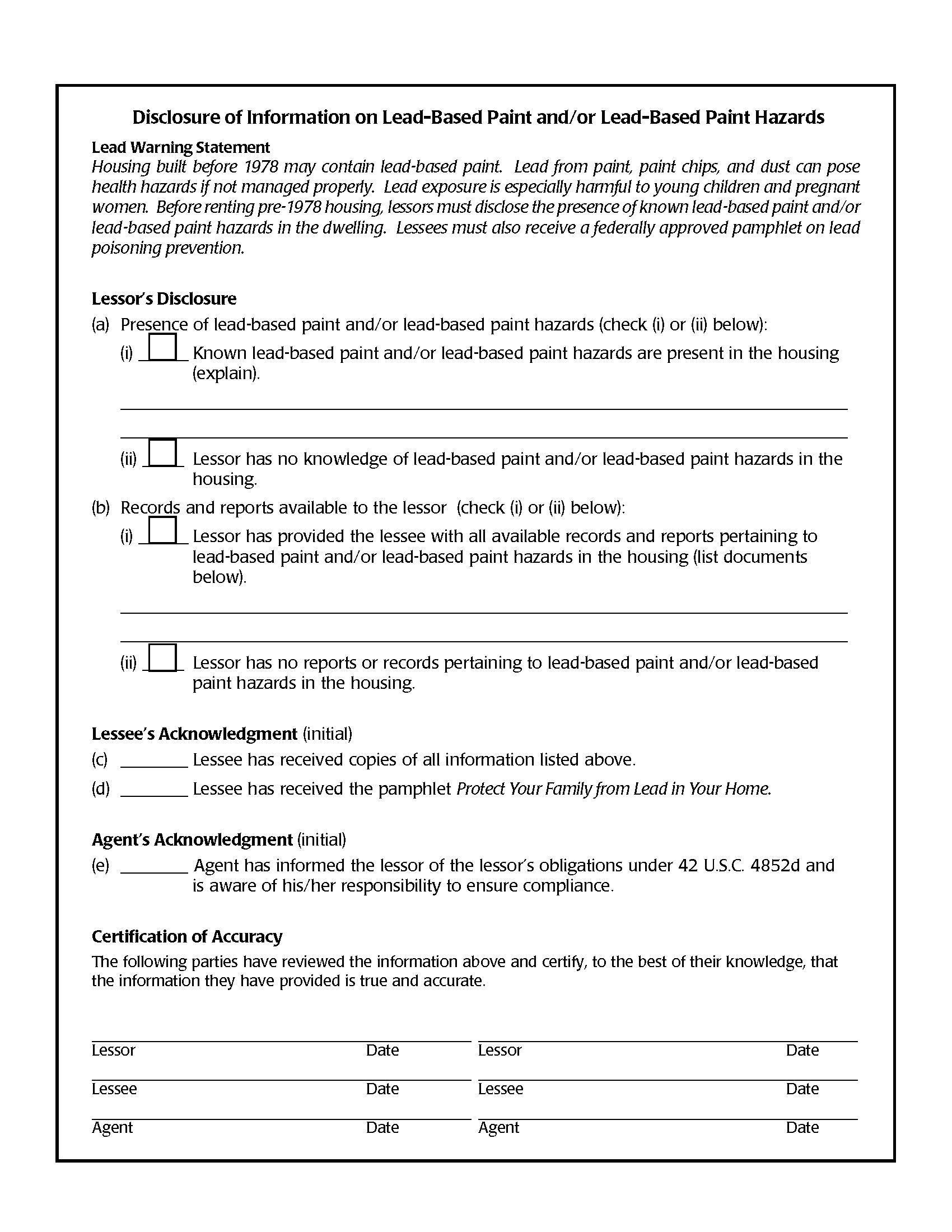 Lead-Based Paint Disclosure – If the rental property was built before 1978, the landlord must disclose the presence of lead-based paint on the premises to the tenant.
Download: PDF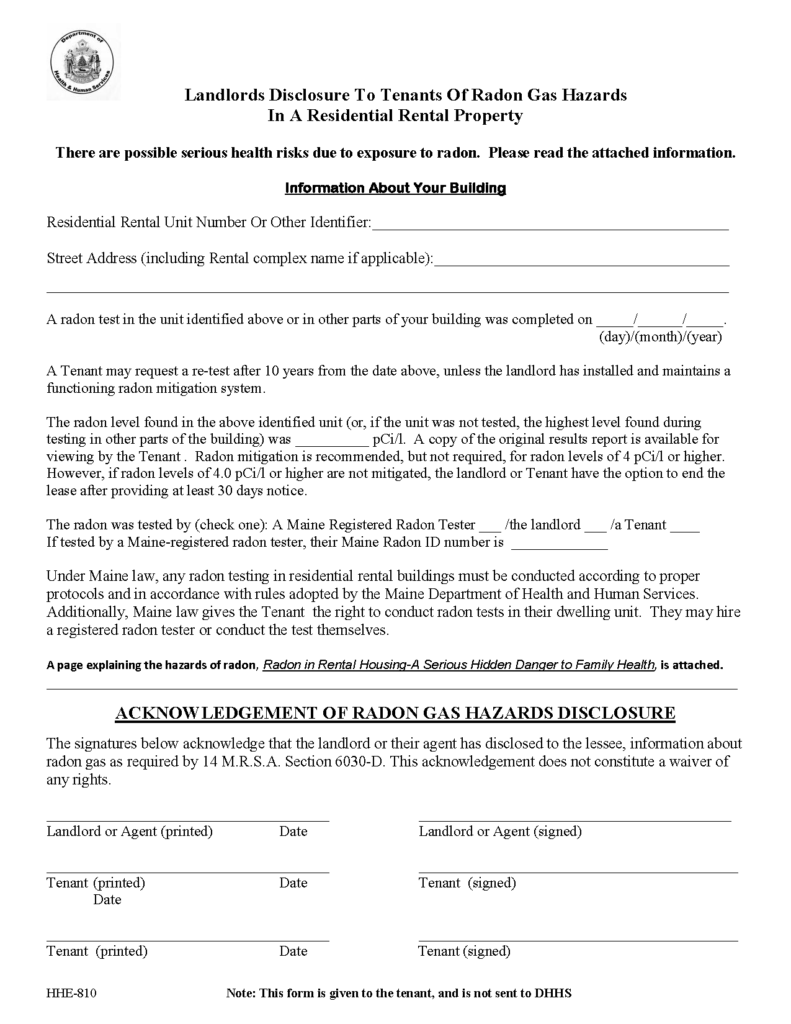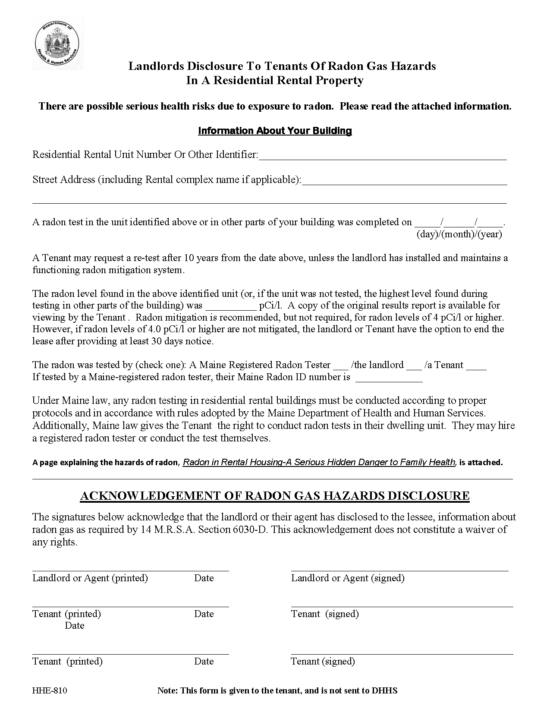 Radon Disclosure Form (§ 6030-D(2)) – All tenants must be given a disclosure that details the presence of and testing for radon gas on the rental property.
Download: PDF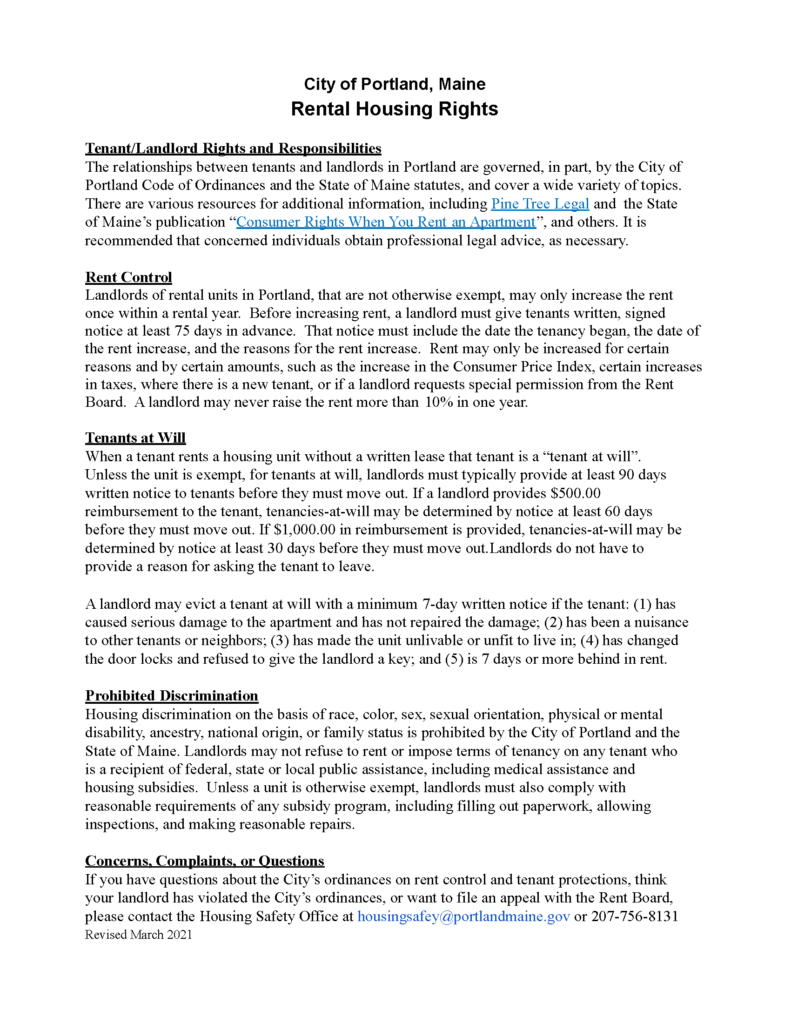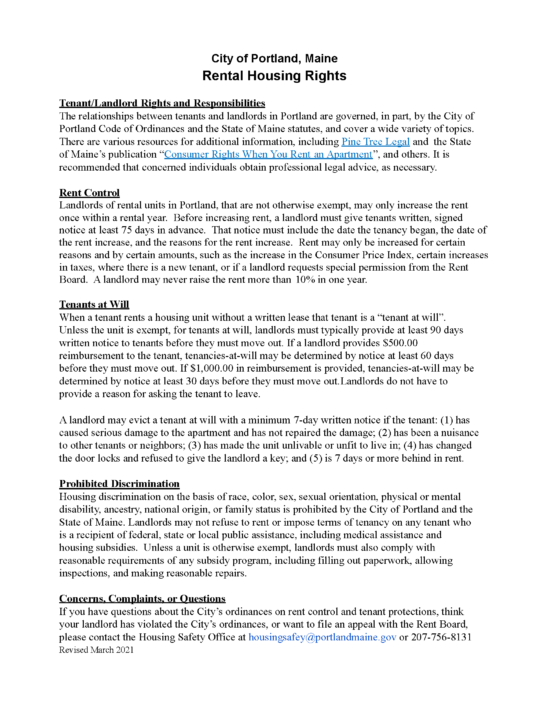 Rental Housing Rights Disclosure Form (City of Portland ONLY) – An explanation of a tenant's rights that landlords must give to tenants in the city of Portland.
Download: PDF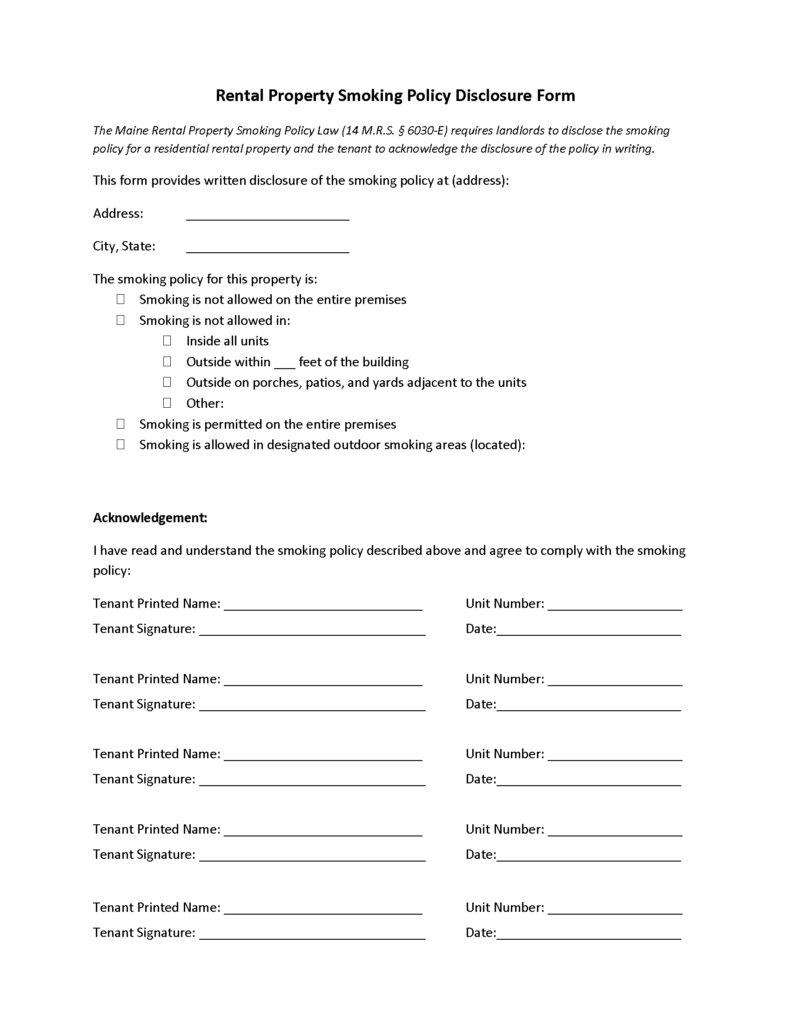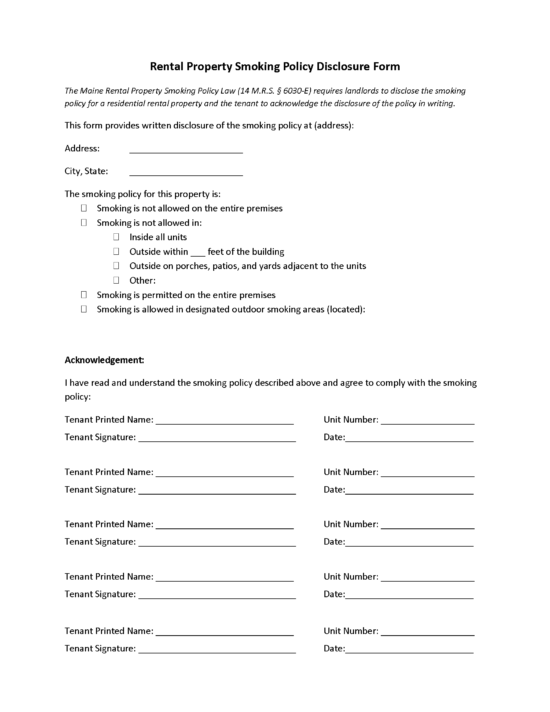 Smoking Policy Disclosure (§ 6030-E(3)) – The landlord is required to disclose the rental unit/building's smoking policy to the tenant.
Download: PDF