An Illinois notice to enter is a formal letter stating that a landlord will enter a tenant's premises on a given date. The notice provides the tenant with the details of the intended visit and the landlord's contact information. Except in emergencies, it is considered good practice to give a tenant at least 24 hours' notice so they have time to prepare for the visit or reach the landlord if they wish to reschedule. However, Illinois state statutes do not mention a mandatory notice period before the landlord can access the property.
Right of Access in Chicago
Chicago landlords are required to provide tenants with at least two days' notice before entering the unit (§ 5-12-050). Tenants can't unreasonably refuse to let the landlord enter if it's for any of the following reasons:
Making needed or agreed-upon repairs, decorations, modifications, etc.
Supplying needed or agreed-upon services
Conducting inspections required or approved by a government agency
Showing the unit to potential or actual tenants, buyers, contractors, or workers
Entry for the above reasons should be made between 8:00 am and 8:00 pm or at another time consented to by the tenant. Landlords do not need a tenant's permission to enter their premises to evaluate their compliance with their lease terms or in an emergency.
By Type (2)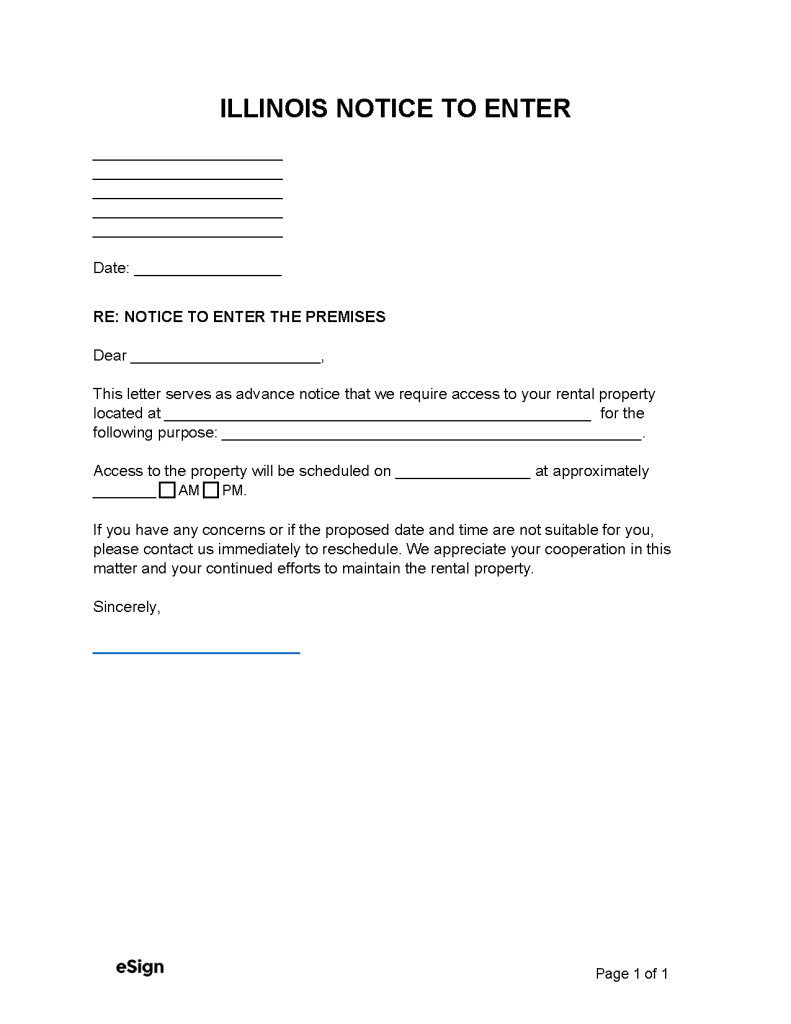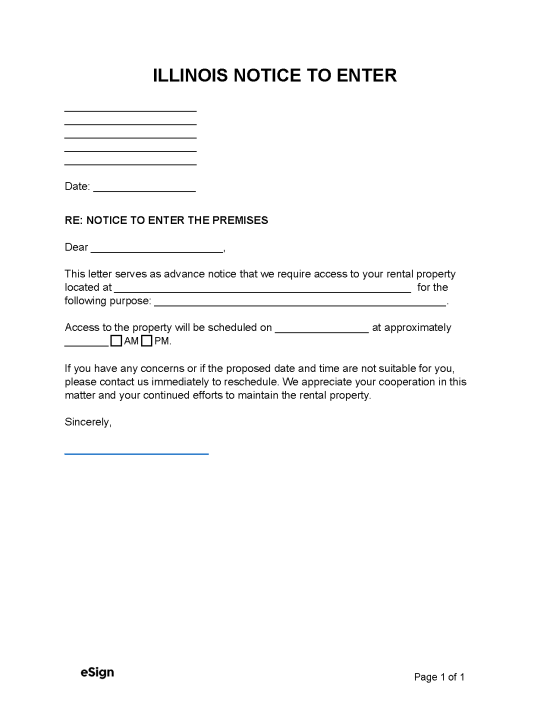 Illinois Notice to Enter – Informs a tenant of their landlord's upcoming entry into their unit.
Download: PDF, Word (.docx), OpenDocument
---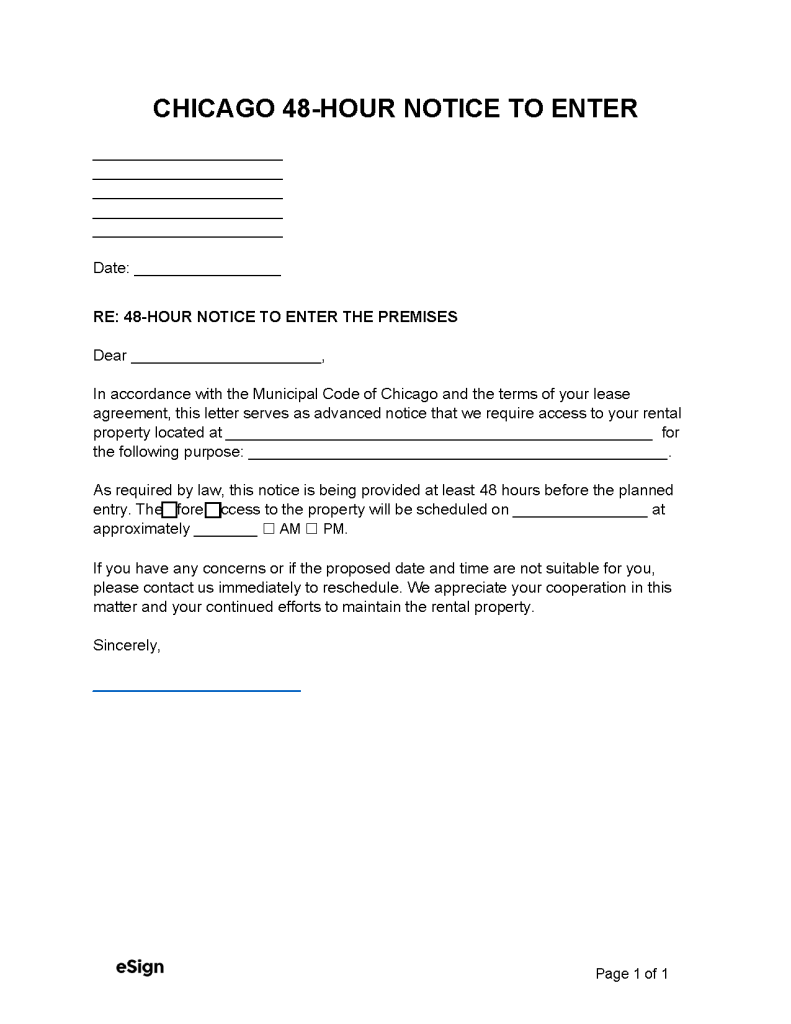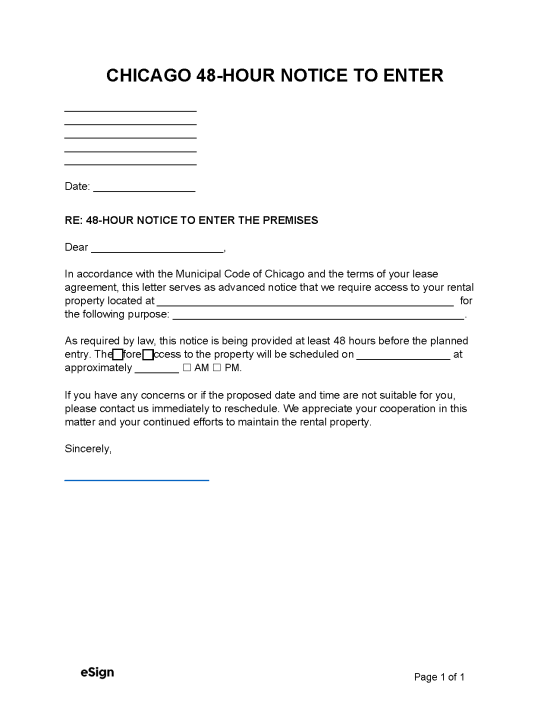 Chicago 48-hour Notice to Enter – Required in Chicago for landlords to enter their tenant's residence.
Download: PDF, Word (.docx), OpenDocument
---