---
Updated on May 9th, 2023

A landlord notice to enter is a letter sent to a tenant notifying them that the landlord needs to access their leased property. Except for emergencies, tenants have a right to privacy, and landlords are obligated in many states to send this notice before entering. The notice period for most states is between 24 to 48 hours. The notice can be placed on or under the tenant's door or can be delivered electronically.

Emergency Access

– In the case of an emergency, such as a fire or flood, the landlord does

not

need to provide notice to enter the premises.
Common Uses
Repairs and Maintenance – When the tenant has reported an issue or if the landlord needs to perform routine checks (e.g., smoke and carbon monoxide detectors).
Showing the Property – When the landlord needs to show the rental unit to prospective tenants in the event the lease is not being renewed.
Lease Violations – When the landlord needs to prove a lease violation, such as having an unauthorized guest or pet.
Inspection – To check for damage after a lease is terminated and the tenant is about to vacate the premises.
Abandonment – If there is reason to believe the tenant no longer lives on the property.
By State
---
By Type (2)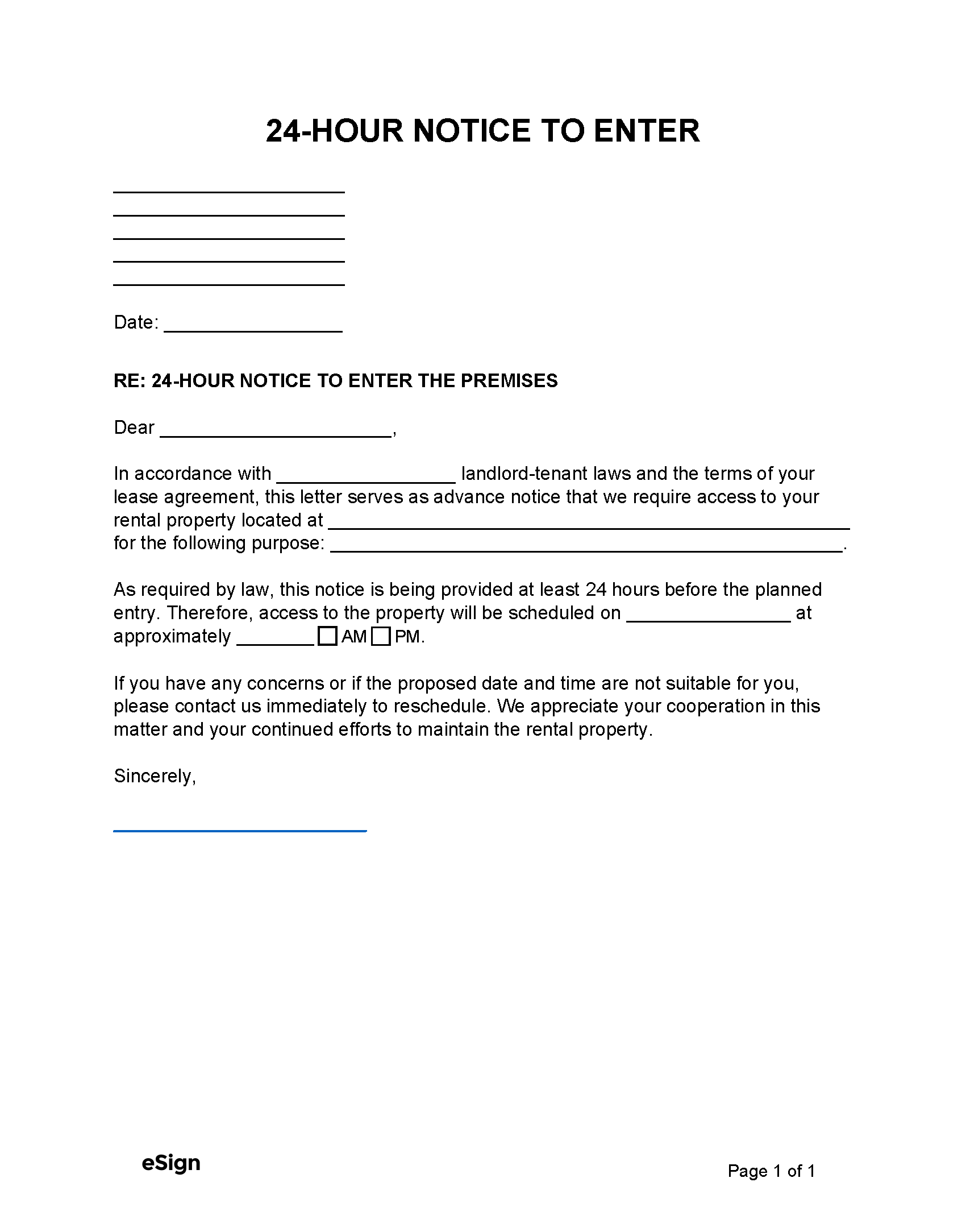 24-Hour Notice to Enter – Notifies a tenant that their landlord intends to enter the rental unit in 24 hours.
Download: PDF, Word (.docx), OpenDocument
---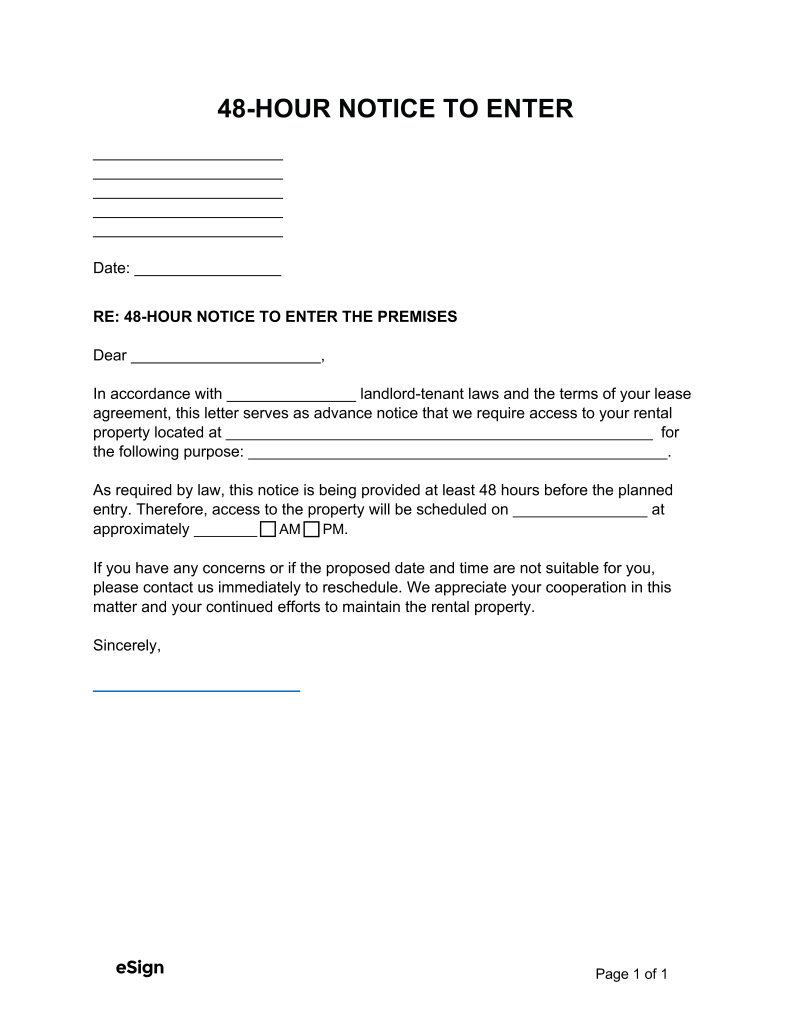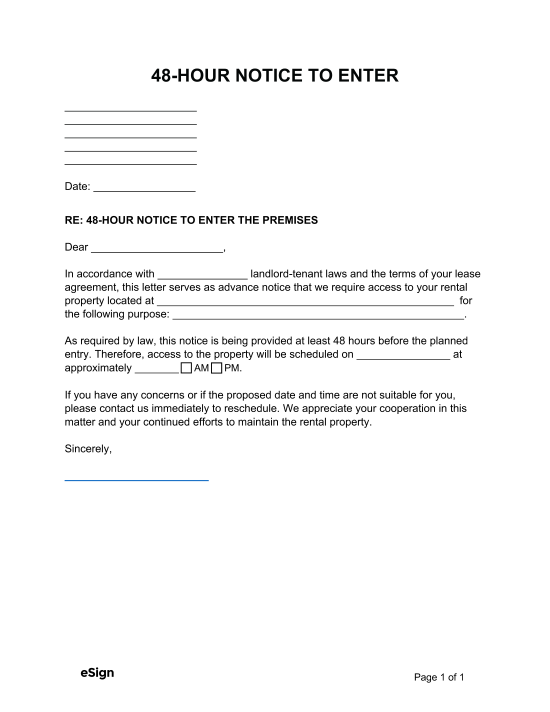 48-Hour Notice to Enter – This document is given by a landlord to their tenant to inform them that they wish to access the rental property within 48 hours.
Download: PDF, Word (.docx), OpenDocument
---
Sample
Download: PDF, Word (.docx), OpenDocument
LANDLORD NOTICE TO ENTER
[LANDLORD'S NAME]
[STREET ADDRESS]
[CITY, STATE, ZIP CODE]
[PHONE NUMBER]
[E-MAIL ADDRESS]
[NOTICE DATE]
RE: NOTICE TO ENTER THE PREMISES
Dear [TENANT'S NAME],
In accordance with [STATE] landlord-tenant laws and the terms of your lease agreement, this letter serves as advanced notice that we require access to your rental property located at [PROPERTY ADDRESS] for the following purpose: [REASON FOR ENTERING].
As required by law, this notice is being provided at least [#] hours before the planned entry. Therefore, access to the property will be scheduled on [ENTRY DATE] at approximately [TIME] ☐ AM ☐ PM.
If you have any concerns or if the proposed date and time are not suitable for you, please contact us immediately to reschedule. We appreciate your cooperation in this matter and your continued efforts to maintain the rental property.
Sincerely,
________________________
---
State Laws