A Nebraska bill of sale form enables the parties to a private transaction, the buyer and the seller, to record the transfer of personal property. These forms provide the parties with spaces to fill out their names and contact information, details regarding the items sold, the total sale price, and the signatures of each party. Bills of sale aren't necessarily mandatory when conducting a private sale, but they can be used to prove ownership after the fact, or to register the property in the buyer's name. After the purchase of motor vehicles, including boats, the buyer will most likely need to provide a bill of sale during the registration and titling process.
Types (4)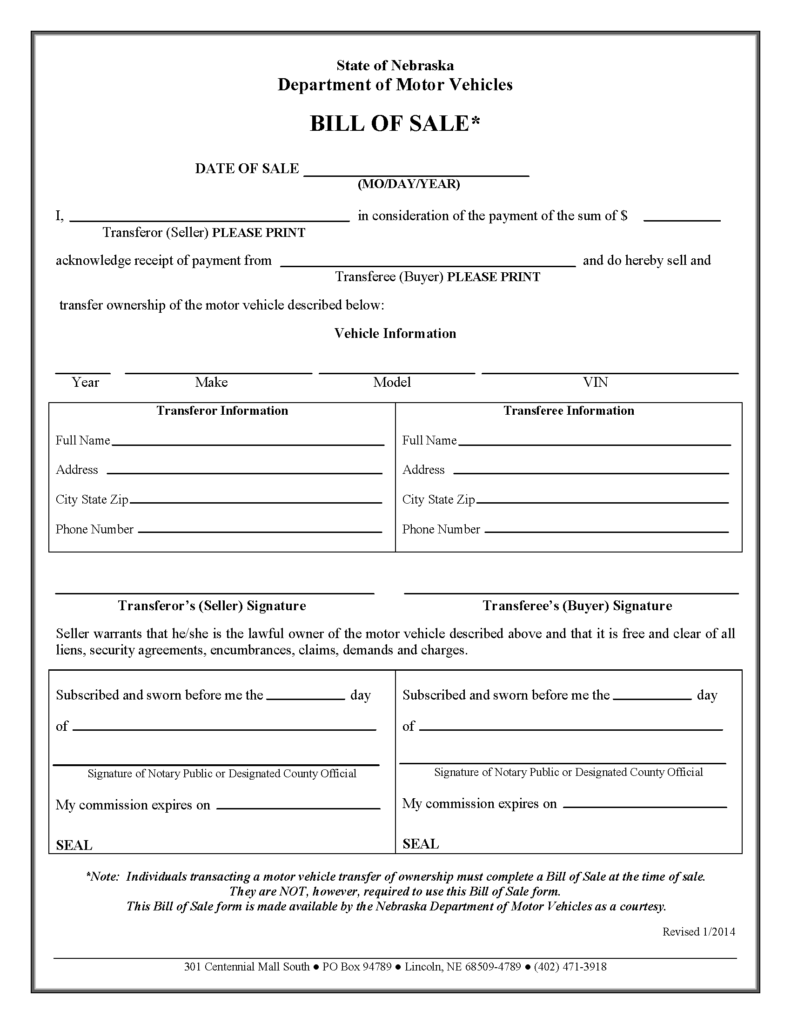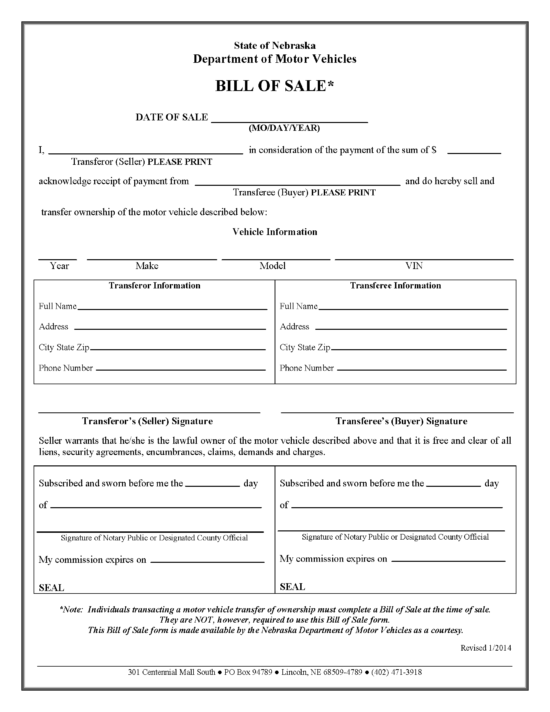 Motor Vehicle Bill of Sale
– Used to record the sale of a vehicle by private transaction.
Download:
PDF
---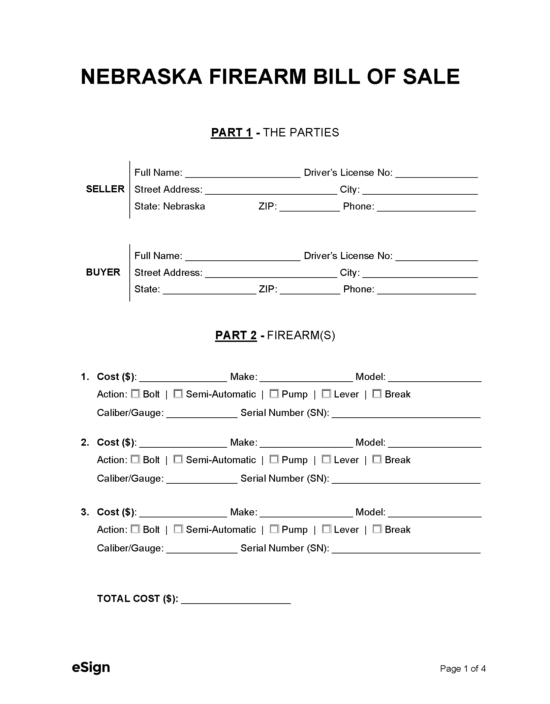 Firearm Bill of Sale – A receipt for a privately sold firearm signed by the buyer and seller.
Download: PDF, Word (.docx), OpenDocument
---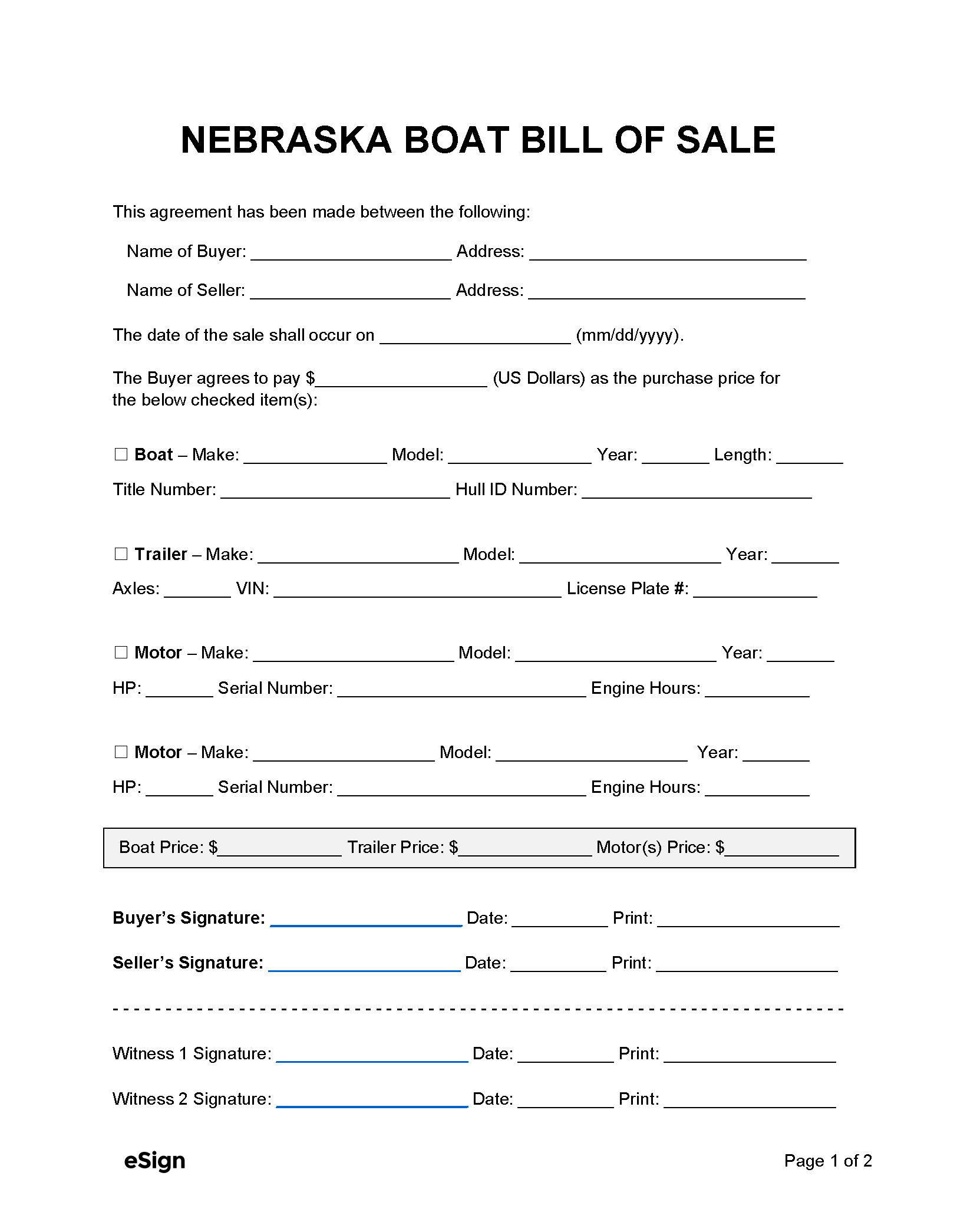 Boat Bill of Sale – A document detailing the transfer of a water vessel between parties.
Download: PDF, Word (.docx), OpenDocument
---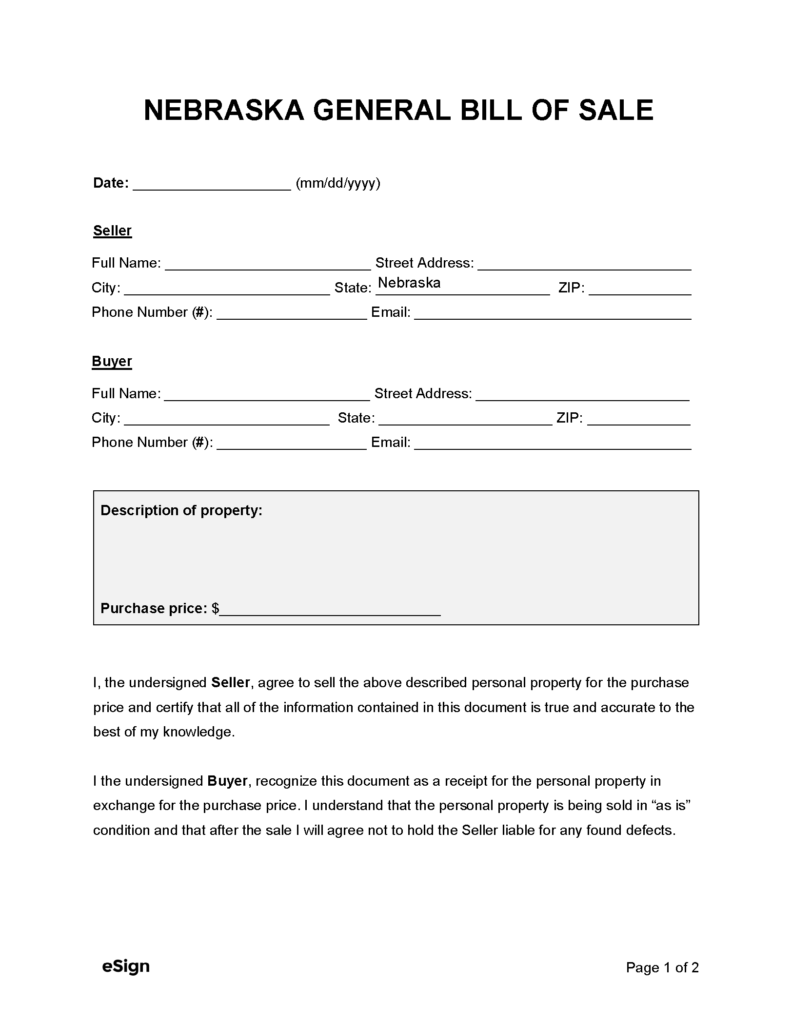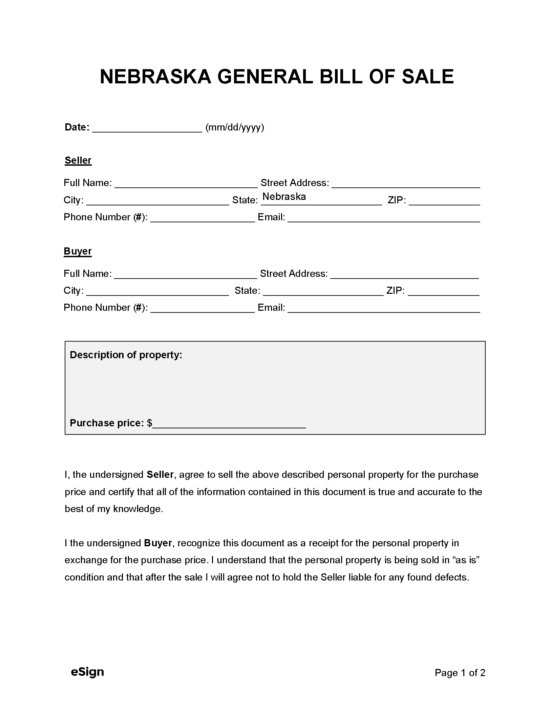 Generic Bill of Sale – A proof of purchase that details a private transaction between buyer and seller for the sale of personal property.
Download: PDF, Word (.docx), OpenDocument
---
---
Registration Resources
Motor Vehicle
Firearm
Concealed Handgun Permit Application – The application form that must be submitted by Nebraska residents who wish to obtain a concealed weapon permit.
Nebraska State Patrol – The office locations of Nebraska State Patrol that oversee weapons permits.
Handgun Instructors – A list of instructors for obtaining a certificate in handgun training and safety (mandatory for permit holders).
Boat