An Alaska deed conveys ownership of real property from a grantor (seller) to a grantee (buyer). The type of deed used depends on the level of security (if any) the grantor will provide the grantee regarding the property's title. When real estate is conveyed between two parties that know each other well, using a deed without assurances (such as a quit claim deed) is a standard practice. Regardless of the type of deed used, the grantee should conduct a title search to confirm the property is free of any liens, mortgages, or additional owners prior to signing.
Types (5)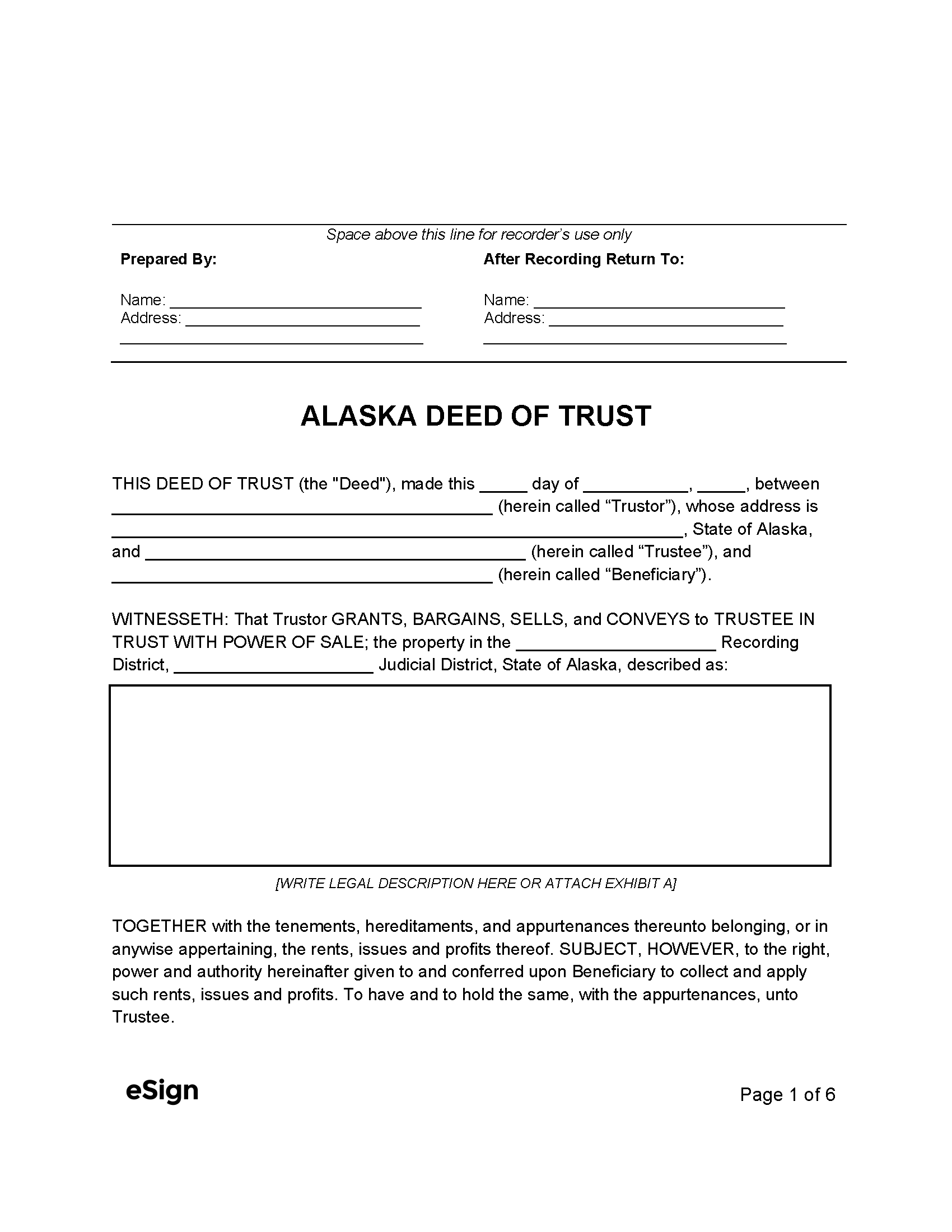 Deed of Trust – A contract that conveys a property's title to a neutral third party (trustee) until a real estate loan is repaid in full. Includes three (3) parties: the borrower (grantor), the lender (beneficiary), and a trustee.
Download: PDF, Word (.docx), OpenDocument
---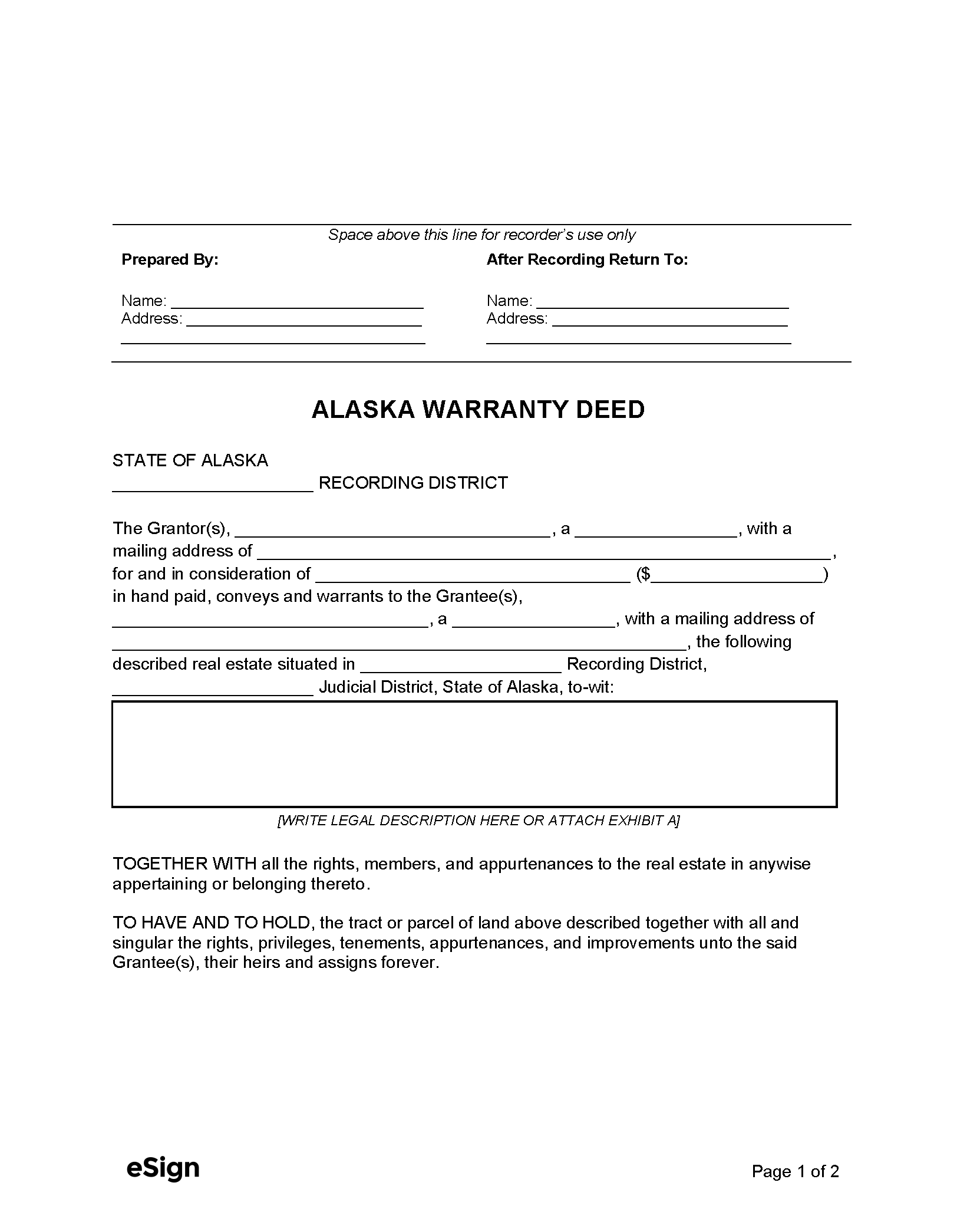 General Warranty Deed – Provides the buyer with a guarantee that the title is free of any issues throughout the entire ownership history.
Download: PDF, Word (.docx), OpenDocument
---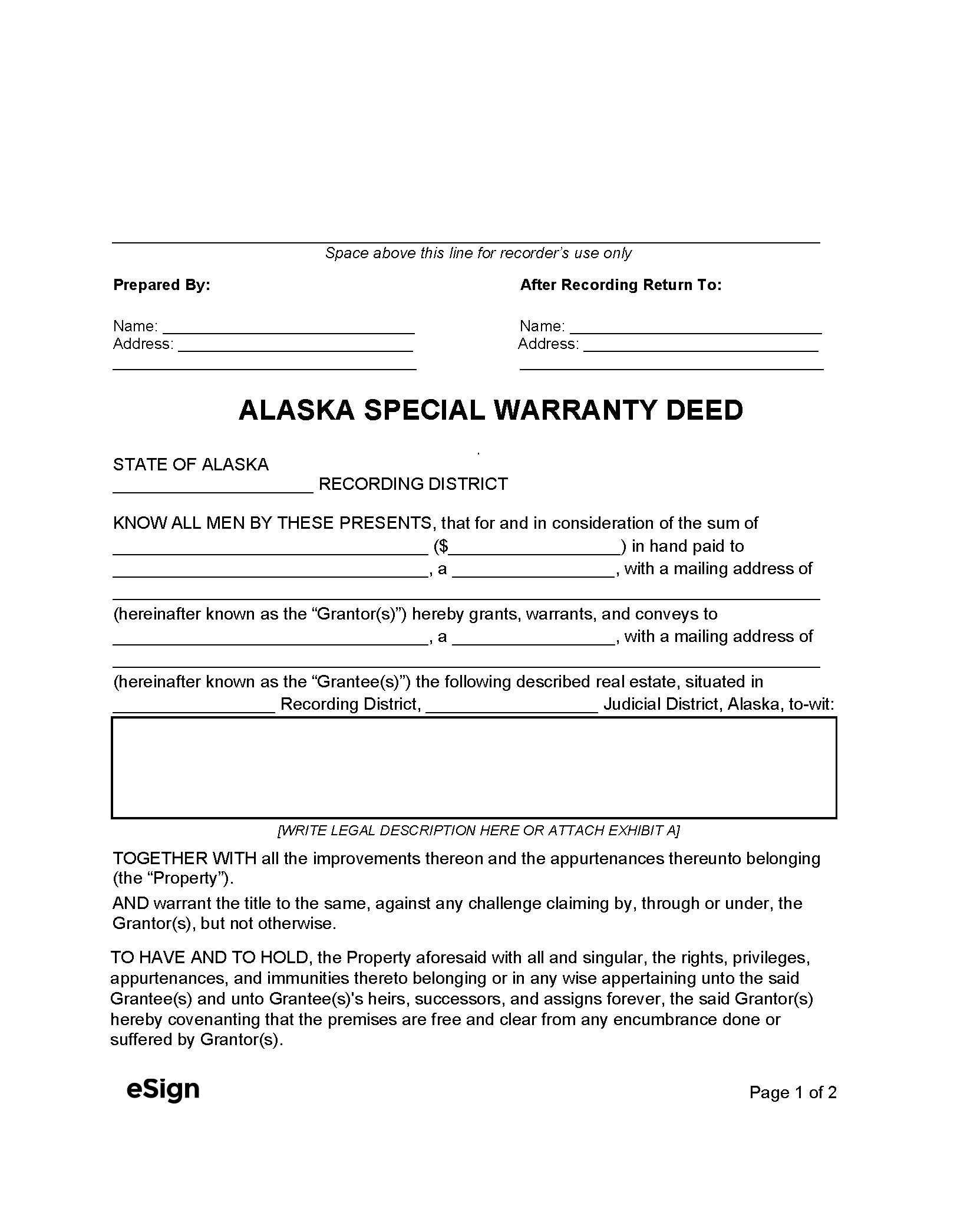 Special Warranty Deed – Similar to a general warranty deed but it only guarantees a clear title for the length of time the current owner (grantor) owned the property.
Download: PDF, Word (.docx), OpenDocument
---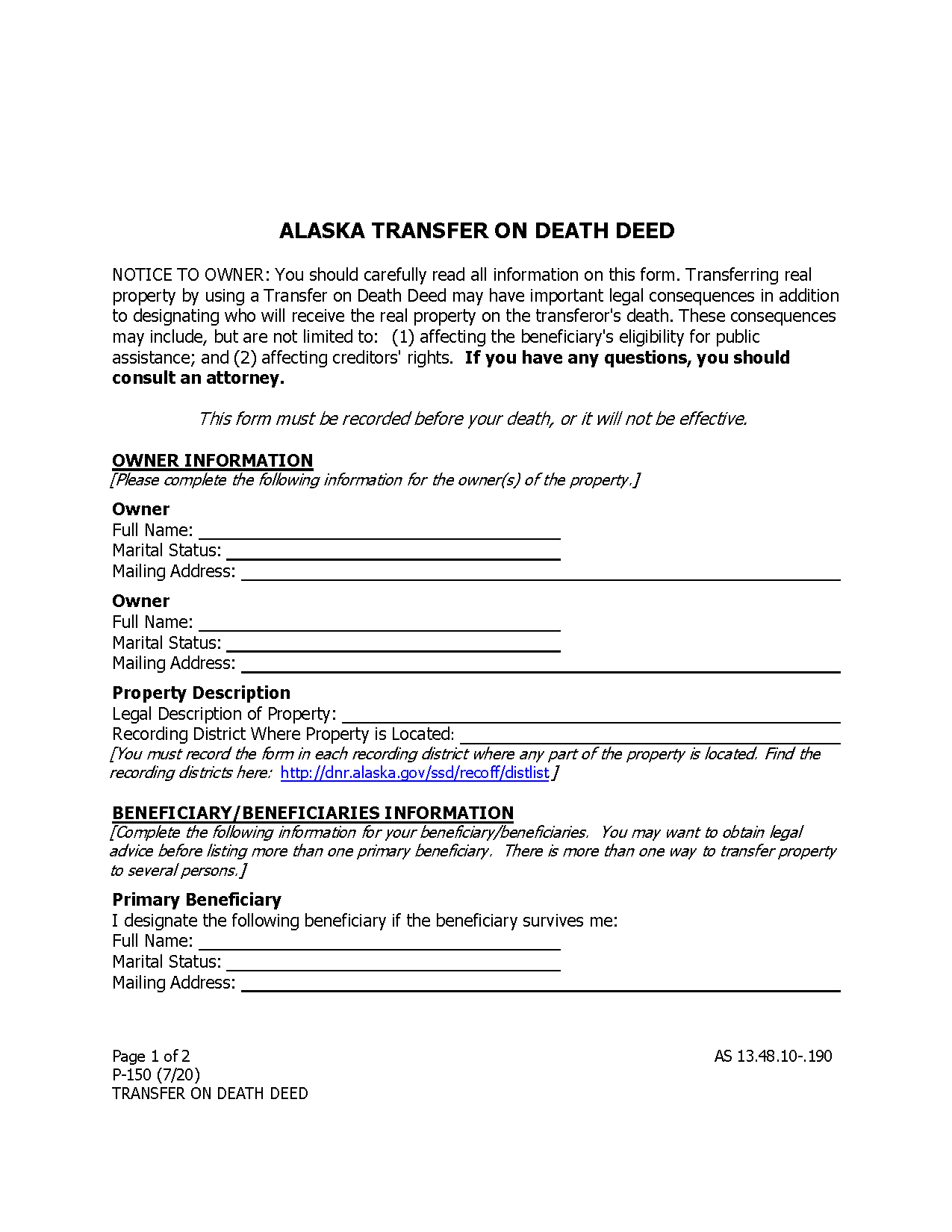 Transfer on Death Deed – Used to transfer property to another person upon the owner's death. The owner retains full rights over their property and can revoke the deed at anytime.
Download: PDF
---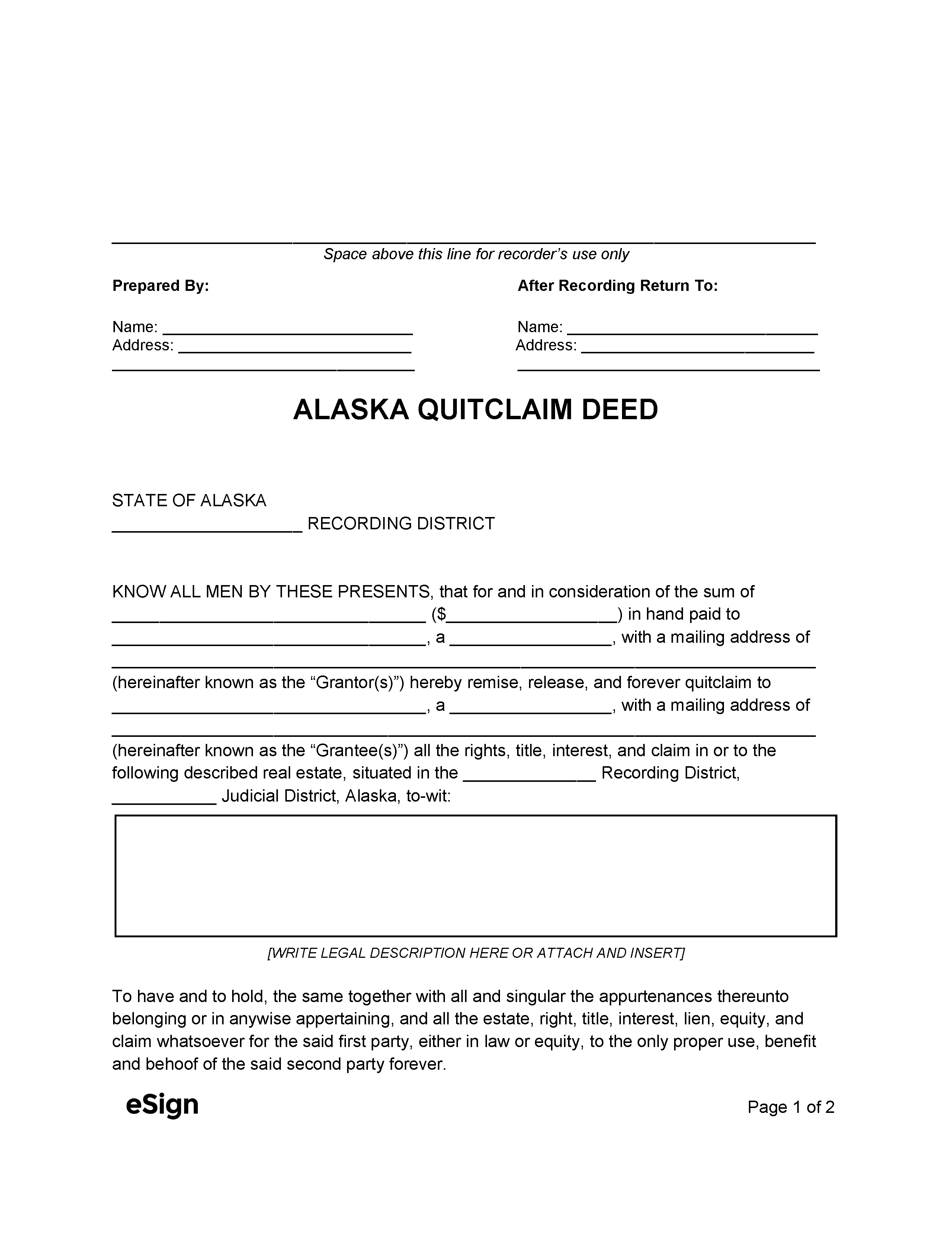 Quit Claim Deed – Less complicated than warranty deeds, but it provides the grantee with no assurances as to the quality of the title.
Download: PDF, Word (.docx), OpenDocument
---