A Massachusetts quit claim deed grants the ownership of a piece of real estate from its current owner (the grantor) to another party (the grantee) with "quitclaim covenants." The covenants are a guarantee that the grantor gives to the grantee that the property title is free of encumbrances related to their period of ownership. However, the deed offers no assurances regarding previous owners. The legal exchange of property title occurs when the executed deed is filed with the registry of deeds for the property's jurisdiction.
It should be noted that the function of a quit claim deed is different in most other states, and offer no guarantees that the title is clean. In Massachusetts, this is known as a "release deed."
---
Related Forms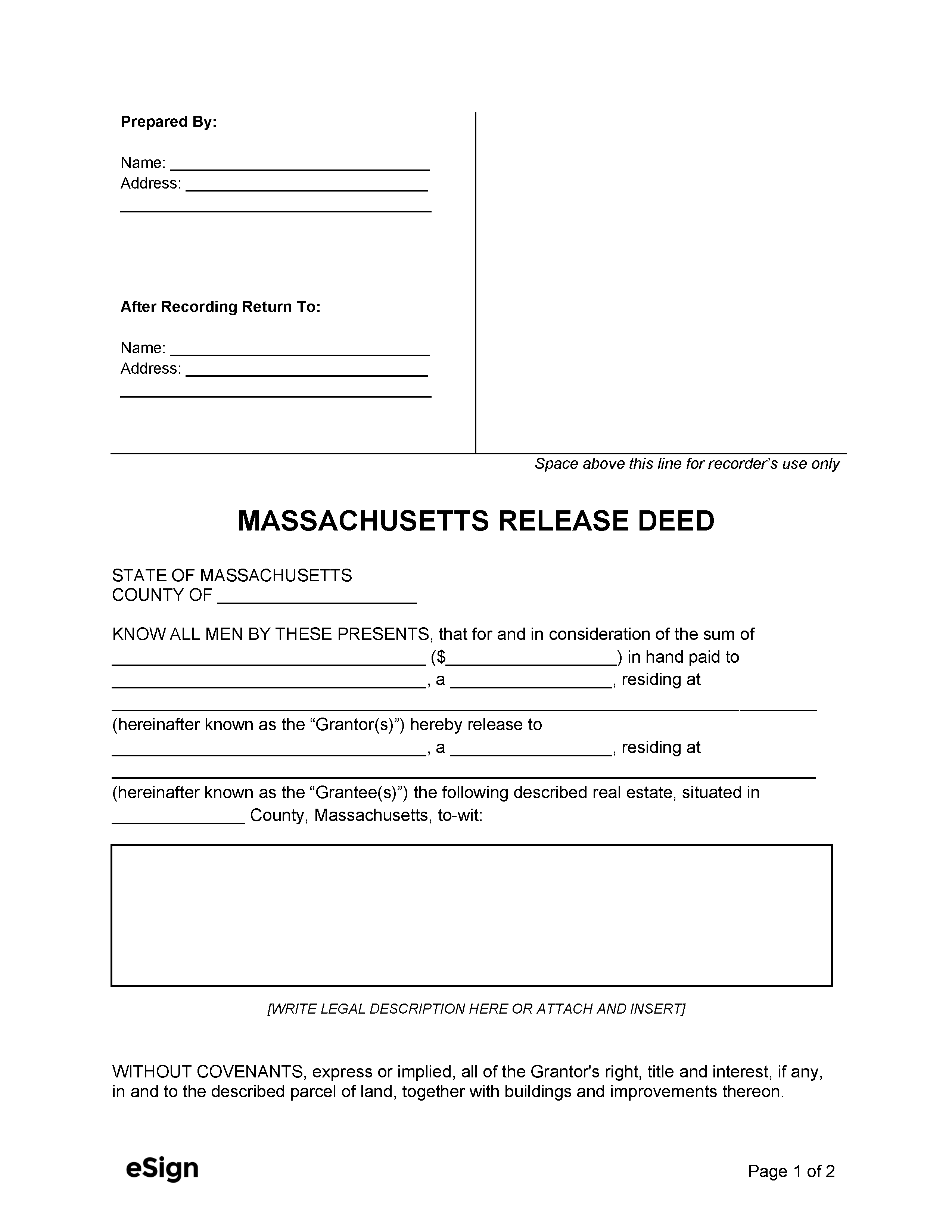 Release Deed – Functions as what most states refer to as a "quit claim deed," meaning that it provides no warranty to the grantee.
Download: PDF, Word (.docx), OpenDocument