A New Jersey promissory note is legal proof of a loan and its repayment terms set forth between a debtor and a lender. The language in the note should indicate such details as the loan amount, repayment schedule, and the consequences in the event of late payment or default.
Lenders are putting themselves at financial risk by granting loans to other parties. They may wish to mitigate this risk by "securing" the note with a borrower's collateral or requiring that a co-signer enter the agreement. Failure to repay the lender may result in a transfer of ownership of collateral or a lawsuit filed against the borrower.
---
Types (2)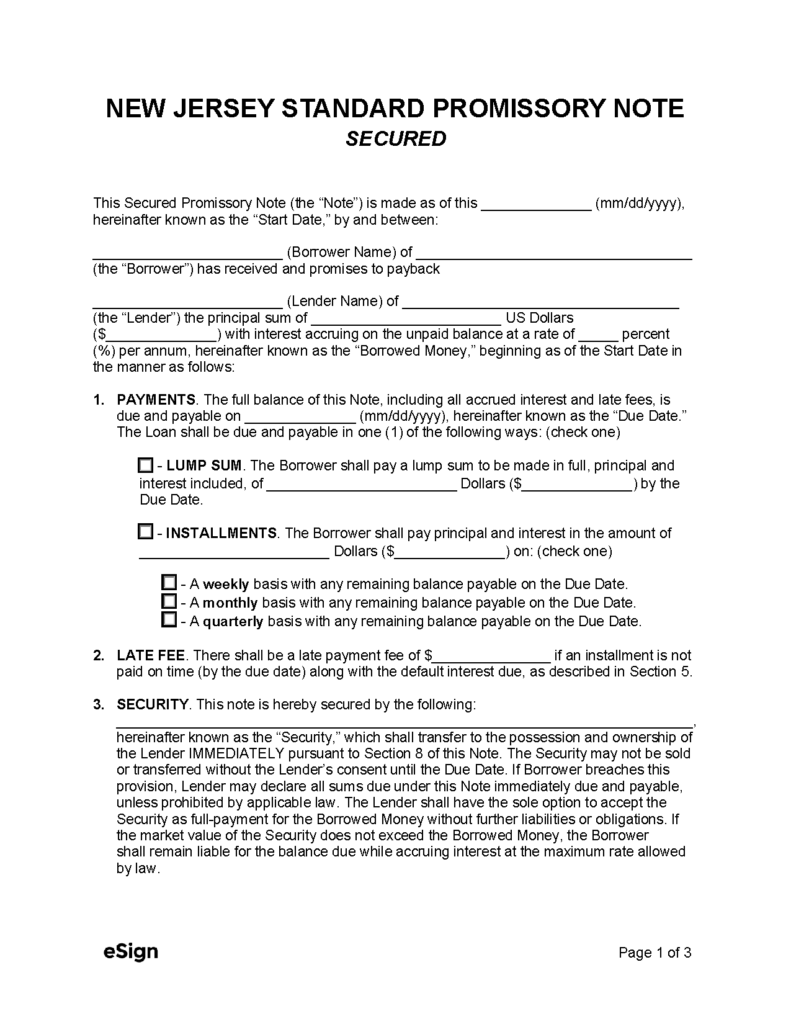 Secured Promissory Note – A promissory note wherein the borrower provides the lender collateral to encourage their repayment.
Download: PDF, Word (.docx), OpenDocument
---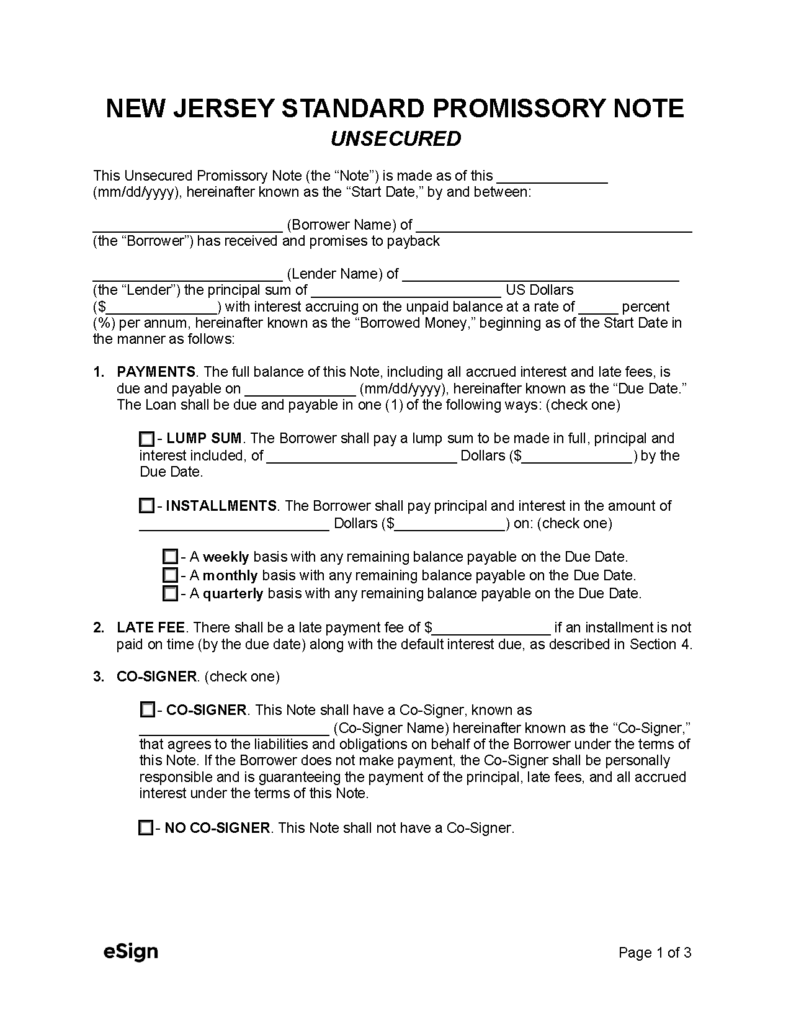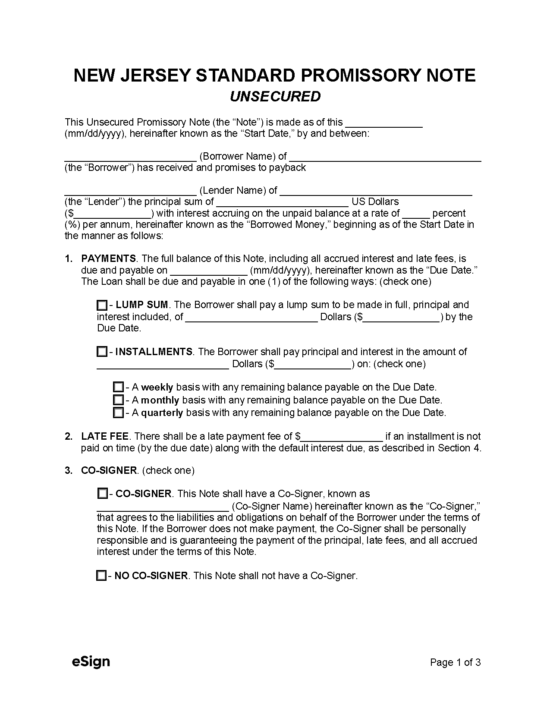 Unsecured Promissory Note – Used to outline the terms and conditions of a loan that has not been secured by collateral.
Download: PDF, Word (.docx), OpenDocument