A New Jersey secured promissory note is a financial contract wherein a borrower of money pledges something of value as collateral to ensure repayment to the lender. If the borrower defaults on the agreement, the pledged asset will be transferred to the lender in lieu of the borrowed sum. If the market value for the security is less than the money lent, the borrower will remain liable for the difference plus interest.
The borrower must keep the collateral in their possession until the debt is fully repaid; if they transfer ownership thereof before the loan due date, they will be required to repay the loan in full immediately.
---
Related Forms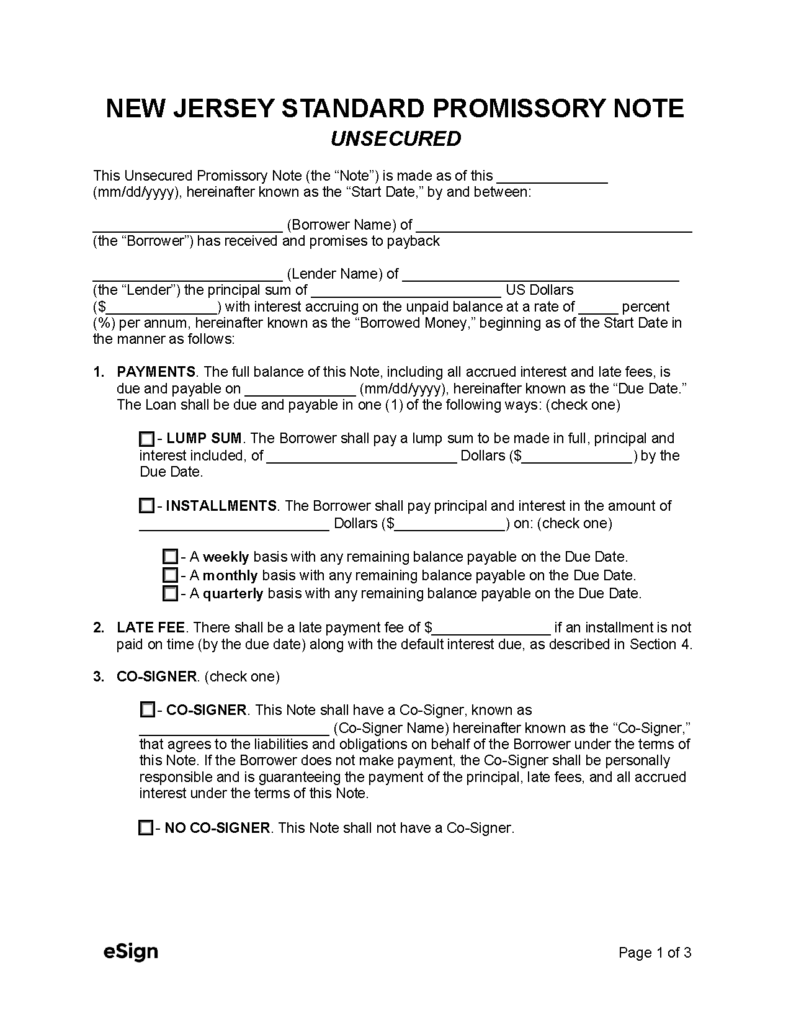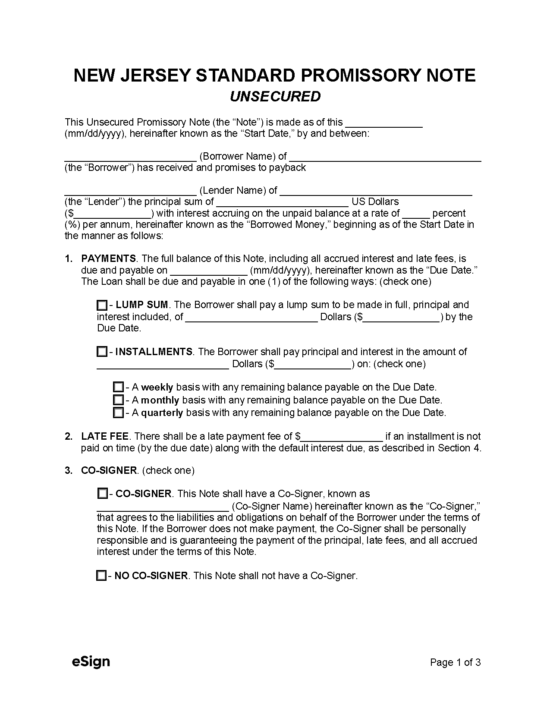 Unsecured Promissory Note – A promissory note wherein the lender is not granted any security.
Download: PDF, Word (.docx), OpenDocument