---
Updated on April 4th, 2023

A Massachusetts non-solicitation agreement prohibits an employee from engaging with the employer's customers for their own benefit. This type of agreement usually comes into effect when the employee is terminated or otherwise ends their employment. However, the document may apply during their employment as well, and can also prevent them from soliciting fellow employees. Under Massachusetts law, a non-solicitation agreement can only have an effective term of up to two (2) years following the termination of the business relationship.
Statutes: Not mentioned in state statutes.
Legally Enforceable? Yes, as long as the contract is reasonable.
Requirements (§ 24L(a)): Non-solicitation agreements are specifically excluded from the Massachusetts Non-competition Agreement Act (MNAA). However, state courts still require that an agreement's terms be reasonable and will regard them similarly to NCAs.
---
Related Forms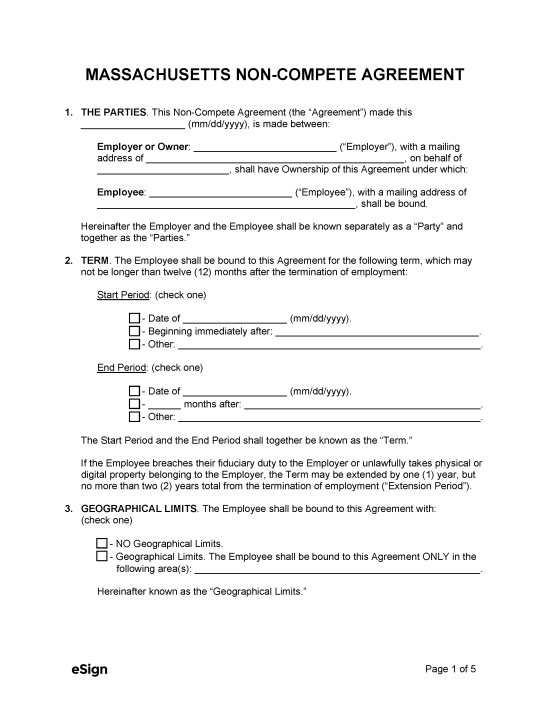 Massachusetts Non-Compete Agreement – An agreement that prevents employees from entering into competition with their employer for a set period of time.
Download: PDF, Word (.docx), OpenDocument
---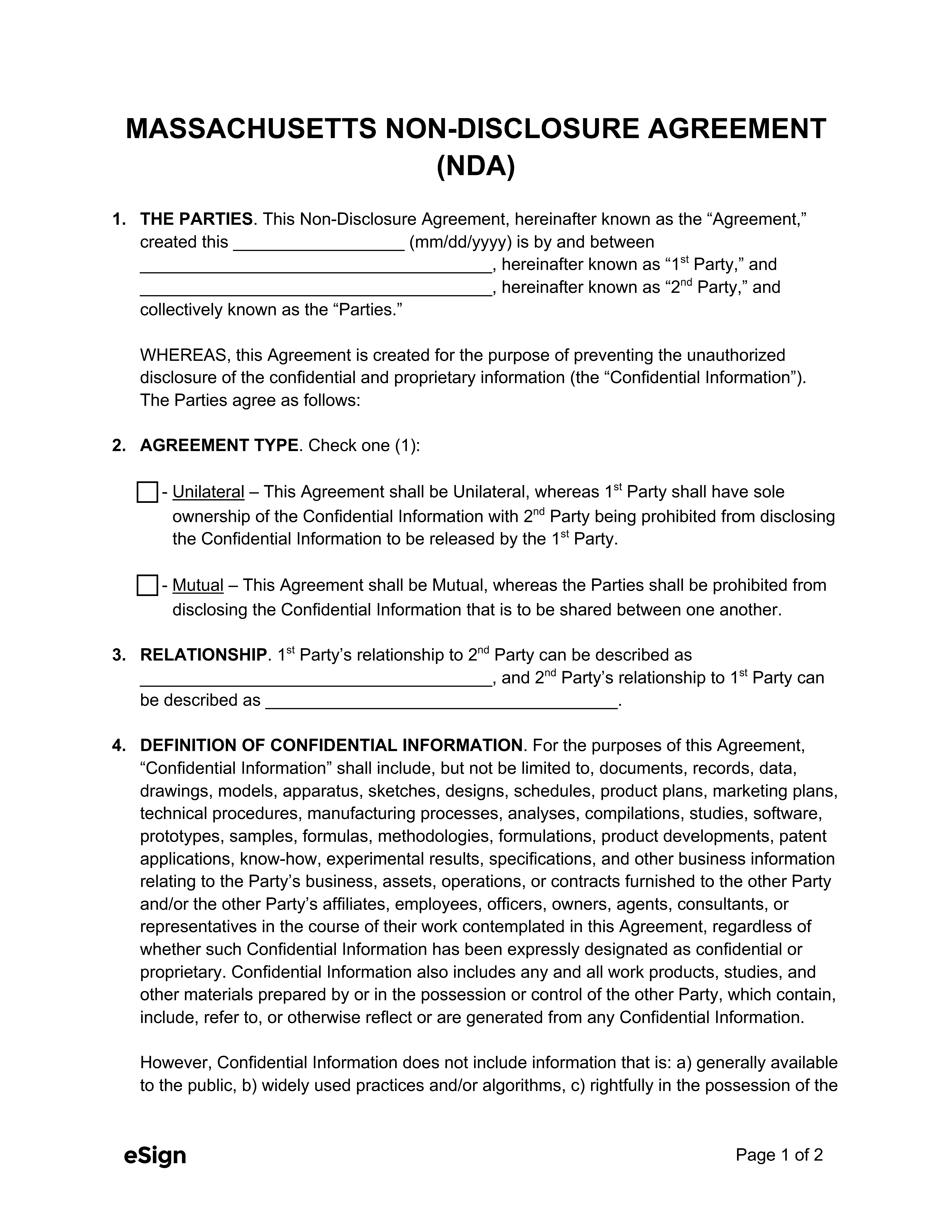 Massachusetts Non-Disclosure Agreement – Prohibits employees from revealing or sharing company and trade secrets.
Download: PDF, Word (.docx), OpenDocument