---
Updated on June 23rd, 2023

An Illinois lease agreement is a contract that defines the relationship between an owner/landlord of real property and their tenant(s). The landlord may be managing a residential rental space or a commercial property available to rent by a business entity. The provisions contained in the contract should be looked over carefully by prospective tenants before they agree to sign the document.

Rental application – This document can be handed out to applicants so the landlord can obtain all the necessary information to find an eligible tenant.
Agreements: By Type (6)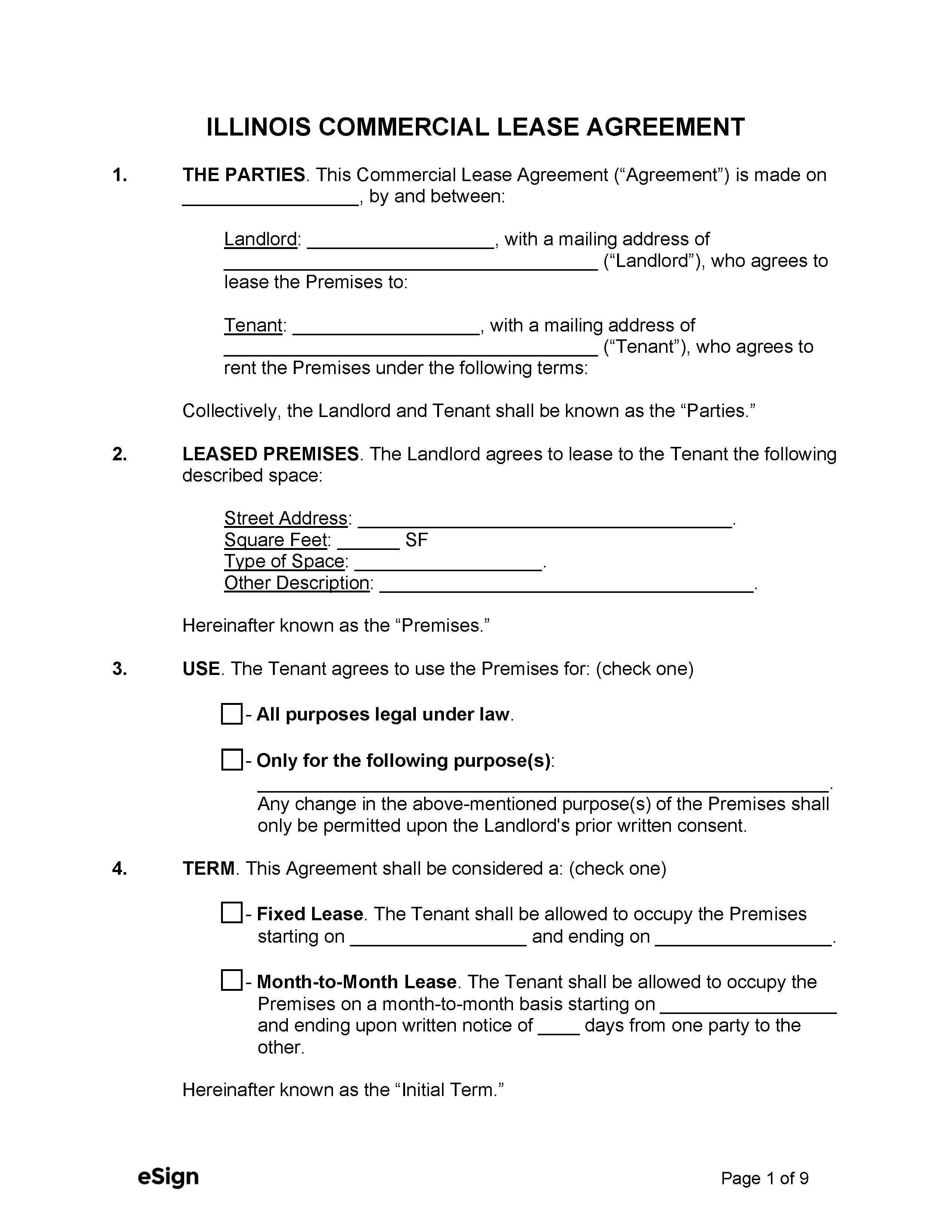 Commercial Lease Agreement – Used to rent office space, industrial properties, and retail stores to individuals or business entities.
Download: PDF, Word (.docx), OpenDocument
---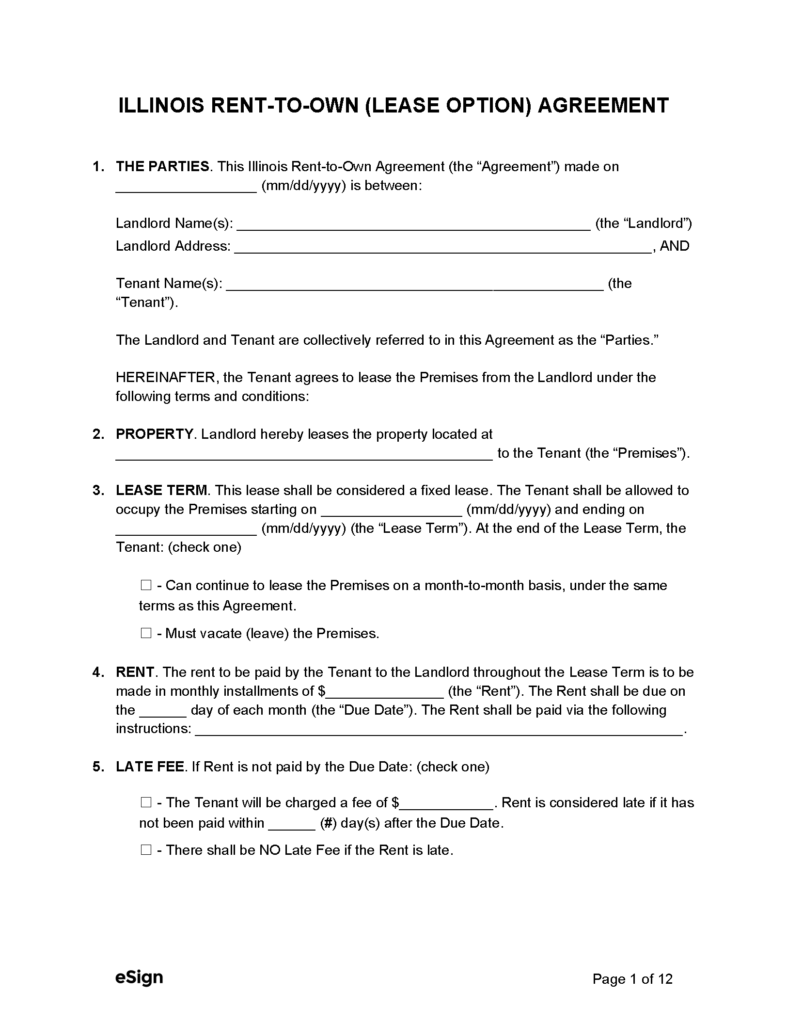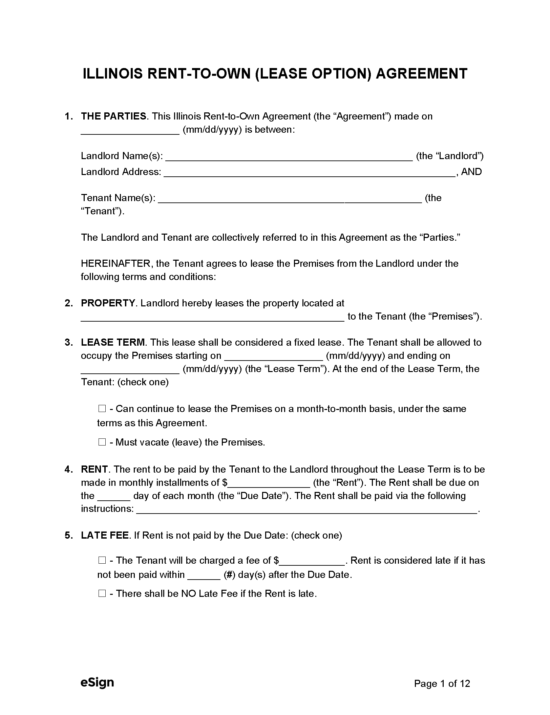 Rent-to-Own Agreement (Lease Option) – Created for landlords who wish to lease out a piece of property for a certain period of time and have the give the tenant the option to buy it.
Download: PDF
---
Month-to-Month Lease Agreement – Establishes a temporary rental arrangement wherein the tenant pays monthly rent and both parties (landlord and tenant) may terminate the arrangement with a relatively short notice period.
Download: PDF
---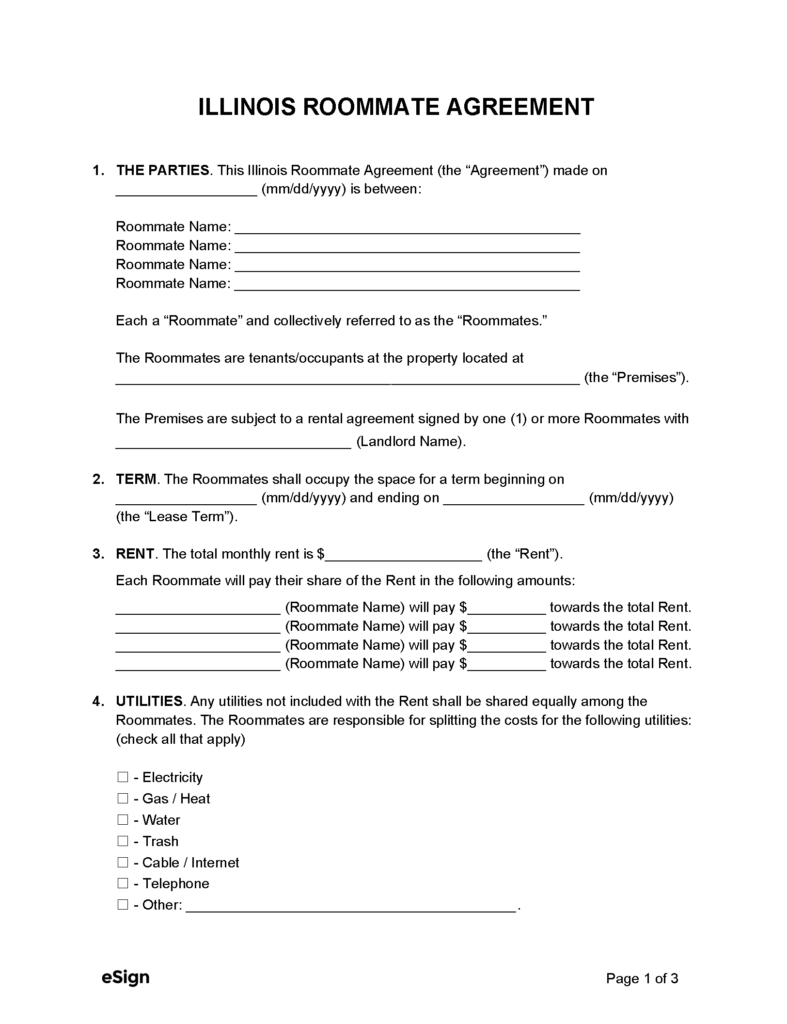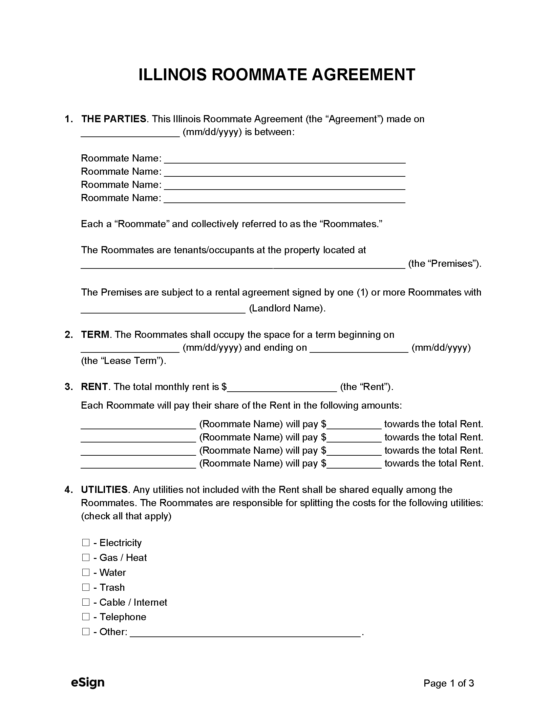 Roommate Agreement – Used to establish rent amount, deposits, utilities, termination options, etc. between individuals who are living together.
Download: PDF, Word (.docx), OpenDocument
---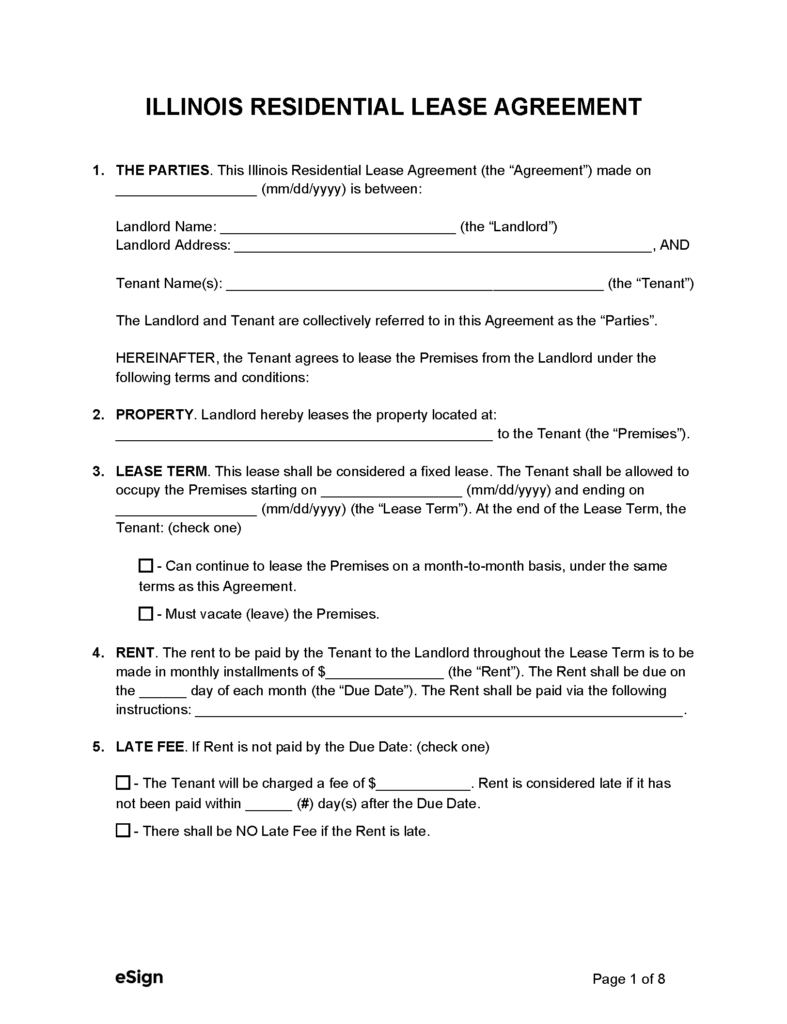 Standard (1-year) Lease Agreement – Creates a residential rental arrangement between a landlord and tenant for a fixed term.

Download: PDF
---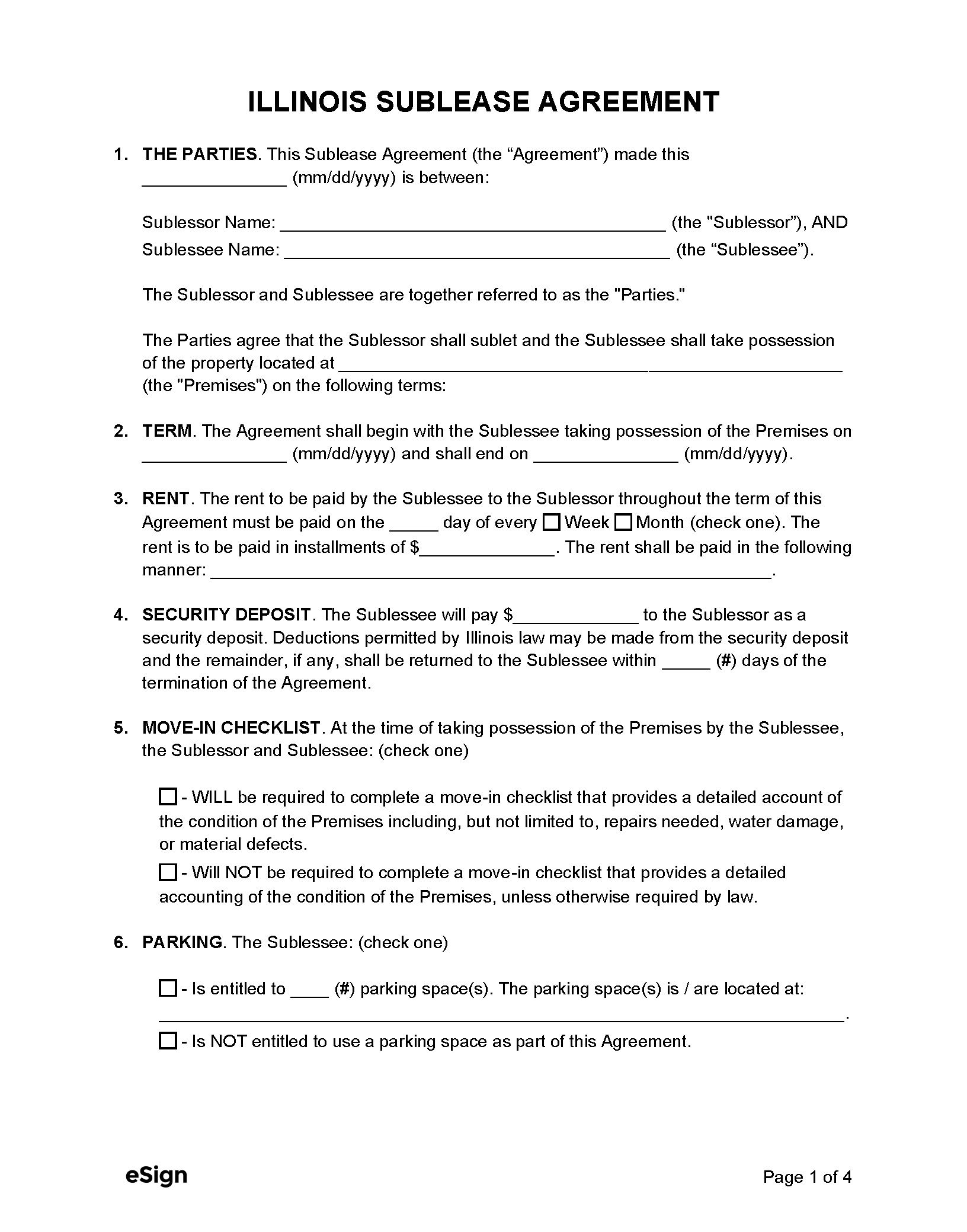 Sublease Agreement – Used by tenants who have been given permission by their landlord to rent all or part of their space to another individual (subtenant).
Download: PDF, Word (.docx), OpenDocument
---
Disclosures (4)
1) Lead-Based Paint Disclosure
The landlord is required to disclose the presence of lead-based paint on the premises to the tenant if the rental property was constructed prior to 1978.
Although landlords are not required to test for radon, they must inform tenants (that live on the 2nd floor or lower) if they have found radon on the premises. Additionally, if radon is found, landlords must present tenants with a Radon Guide.
Any concession for the tenant's rent must be written in the lease agreement.
Landlords must notify tenants if they are on a shared utility meter and must disclose how they will be splitting up the charges.
---
Landlord-Tenant Laws
---
Rent
Grace Period (770 ILCS 95.7.10(a)) – Tenants are given a five (5) day grace period after the rent due date.
Maximum Fees ($) (770 ILCS 95.7.10(c)) – A reasonable late rent fee may be charged by the landlord; reasonable being not more than $20 or 20% of the rent.
---
Security Deposits
Maximum Amount ($) (765 ILCS 710/1) – No statute.
Returning to Tenant (765 ILCS 710/1(a)) – Landlords must return the security deposit within forty-five (45) days of the move-out date.
Interest Required? (765 ILCS 715/1&2)- Yes, but only landlords who own twenty-five (25) or more units and only for deposits held for six (6) months or longer.