A Mississippi bill of sale records a transaction between a buyer and seller involving vehicles, water vessels, weapons, or any other type of personal property. A bill of sale may not always be required for private sales between parties, but it can be useful for tax purposes, for proving ownership, or for registering the property in the new owner's name. For example, when a person buys a boat from a private seller, they will most likely need the bill of sale to register the boat so they can operate the vessel on public waters. All bills of sale have a notary acknowledgment section that can be used if the parties wish to guarantee the authenticity of the document's signatures.
Types (4)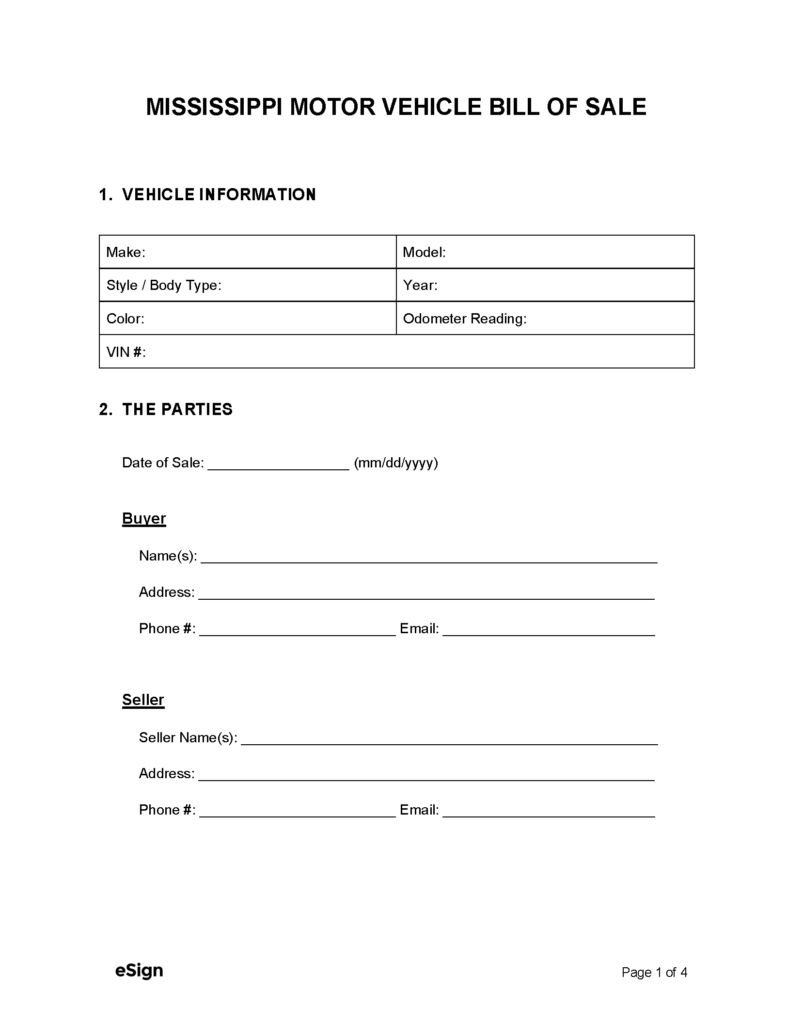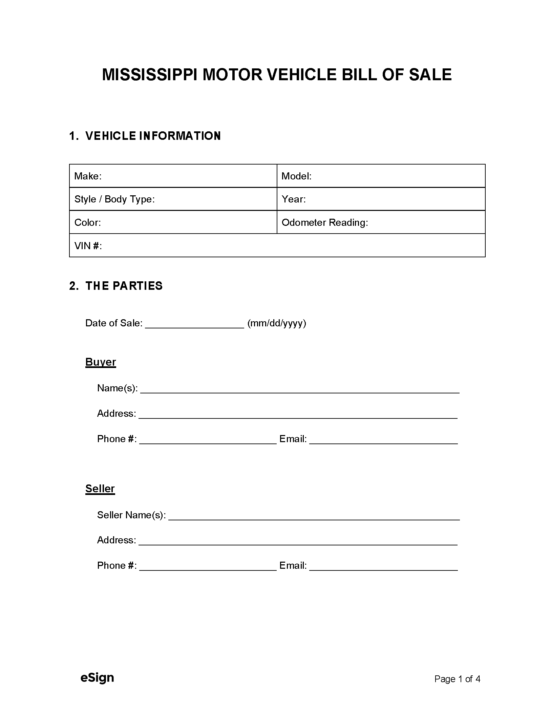 Motor Vehicle Bill of Sale
– A detailed sales receipt for a privately sold vehicle.
Download: PDF, Word (.docx), OpenDocument
---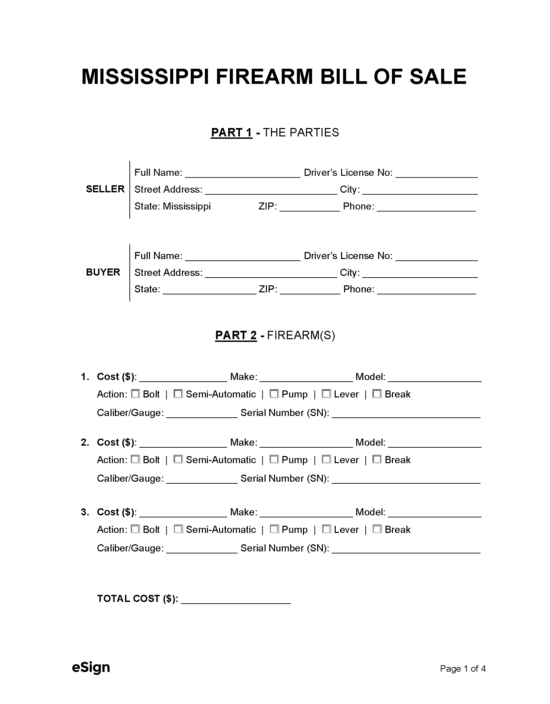 Firearm Bill of Sale – Used when a firearm is sold by an unlicensed seller to a private buyer.
Download: PDF, Word (.docx), OpenDocument
---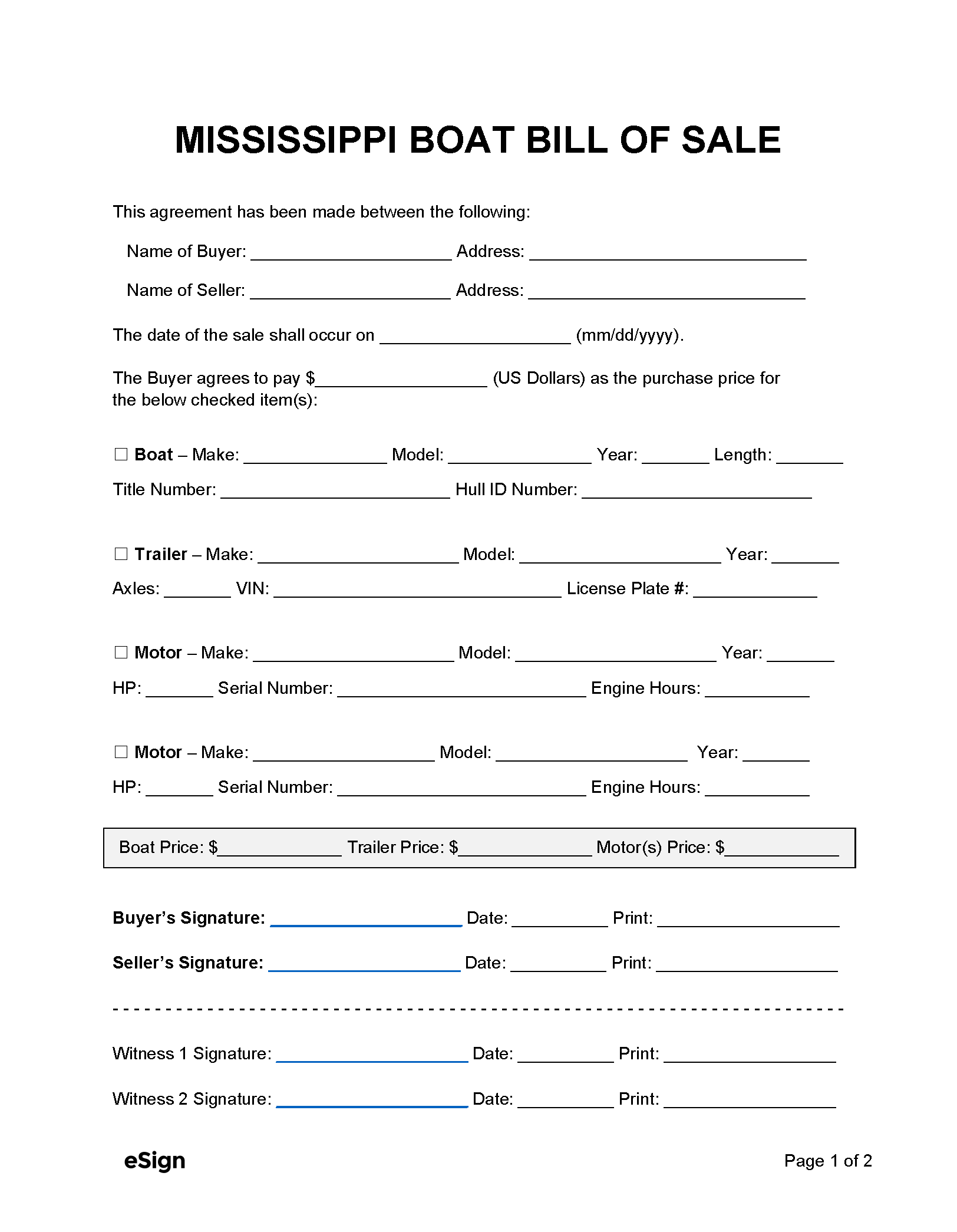 Boat Bill of Sale – This bill of sale is used to transfer the ownership of a water vessel between individuals in a private sale.
Download: PDF, Word (.docx), OpenDocument
---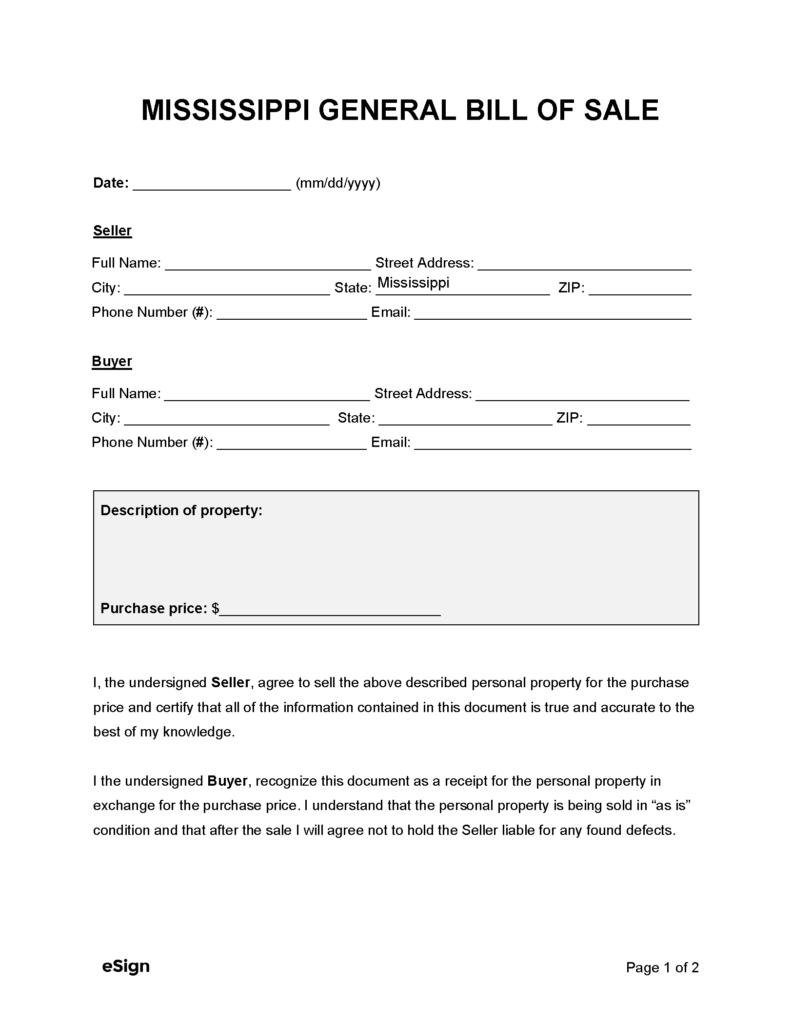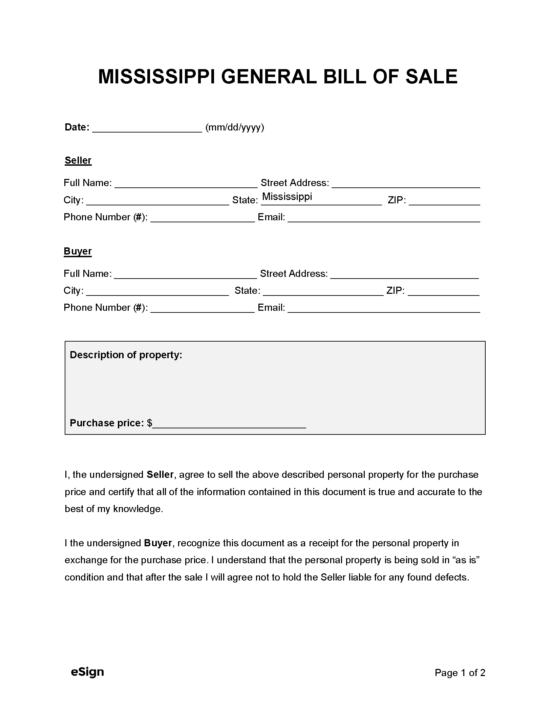 Generic Bill of Sale – Enables a seller and a buyer to document the purchase and sale of any type of personal property.
Download: PDF, Word (.docx), OpenDocument
---
---
Registration Resources
Motor Vehicle
Tax Collectors – A list of county tax collectors and their contact information. All vehicle titling and registration must be completed at a tax collector's office.
Firearm
Firearm Permit Application – Mississippi residents ages eighteen (18) and over can carry a weapon legally within the state. However, to be able to carry a concealed weapon in other reciprocating states, residents must use this application form and apply for a permit.
Firearm Permit Division – Eligible applicants must submit their applications to the Firearm Permit Division to receive their permit.
Boat
MDWFP Homepage – The Mississippi Department of Wildlife Fisheries, and Parks handles all boat registrations in the state.
Boat Registration Application – This form is used to register a boat within the state of Mississippi.