A South Carolina deed is used to convey a property title from a grantor (the owner) to a grantee (the recipient). The deed will state whether the new owner is protected against title encumbrances (liens, unpaid taxes, claims, etc.) and if the transferor has the legal right to transfer the title. While warranty against encumbrances is not always necessary, such as in transfers between family members, it is a common covenant included in deeds used in property sales (through warranty deeds).
Types (4)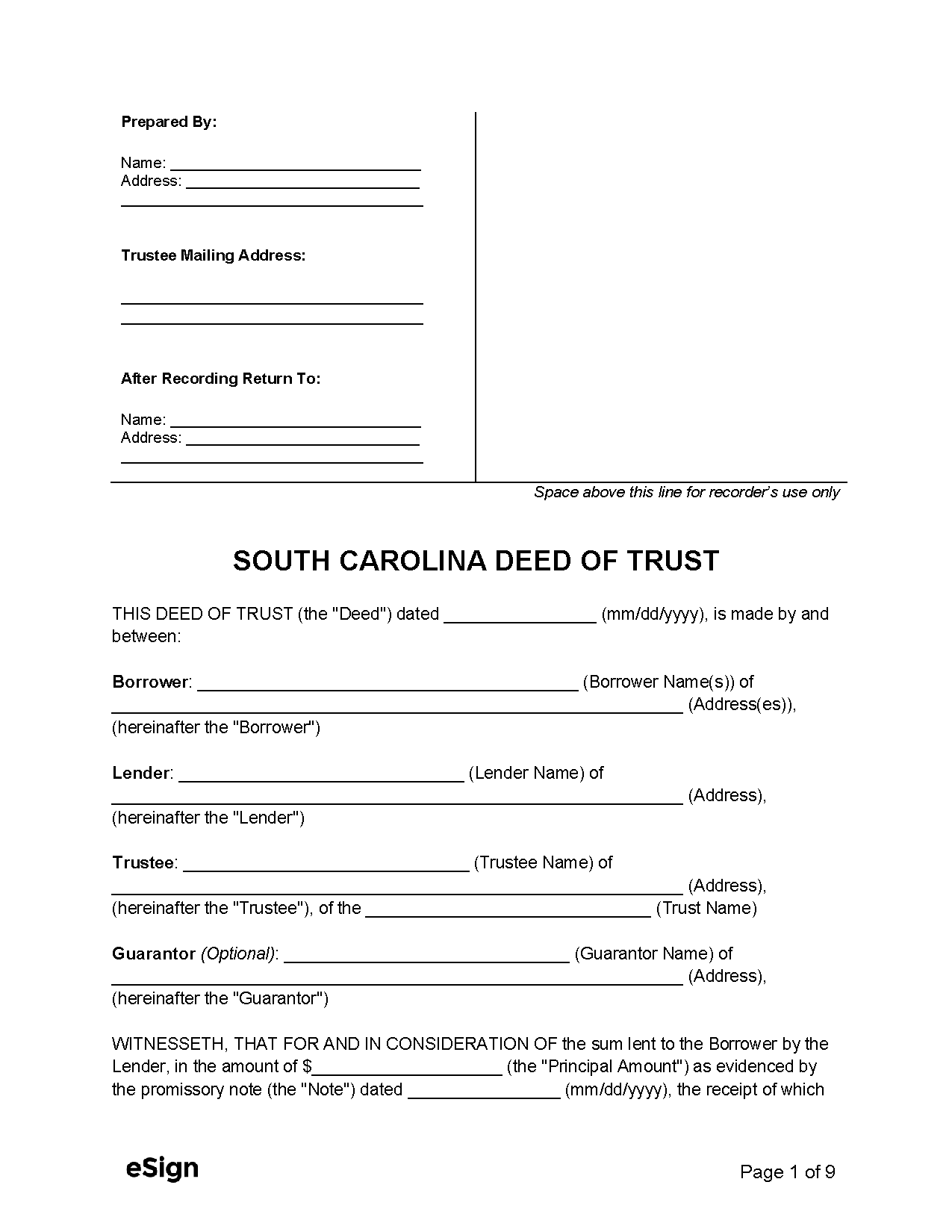 Deed of Trust – Conveys a borrower's real estate to a trustee as security for a financial obligation to a lender.
Download: PDF, Word (.docx), OpenDocument
---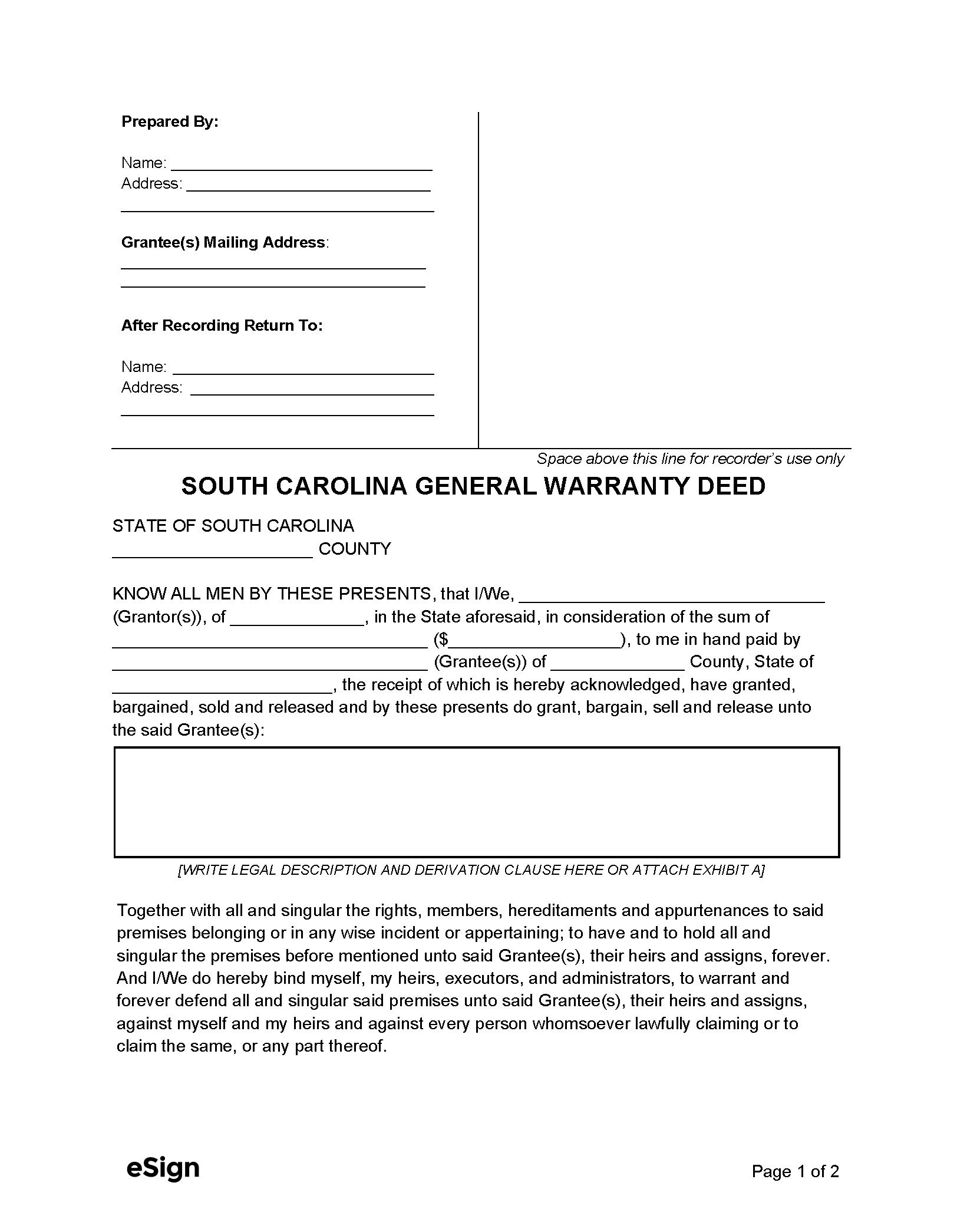 General Warranty Deed – A deed wherein the grantor is verified as the rightful owner of the title, and complete warranty against defects (e.g., debts, liens, etc.) is provided.
Download: PDF, Word (.docx), OpenDocument
---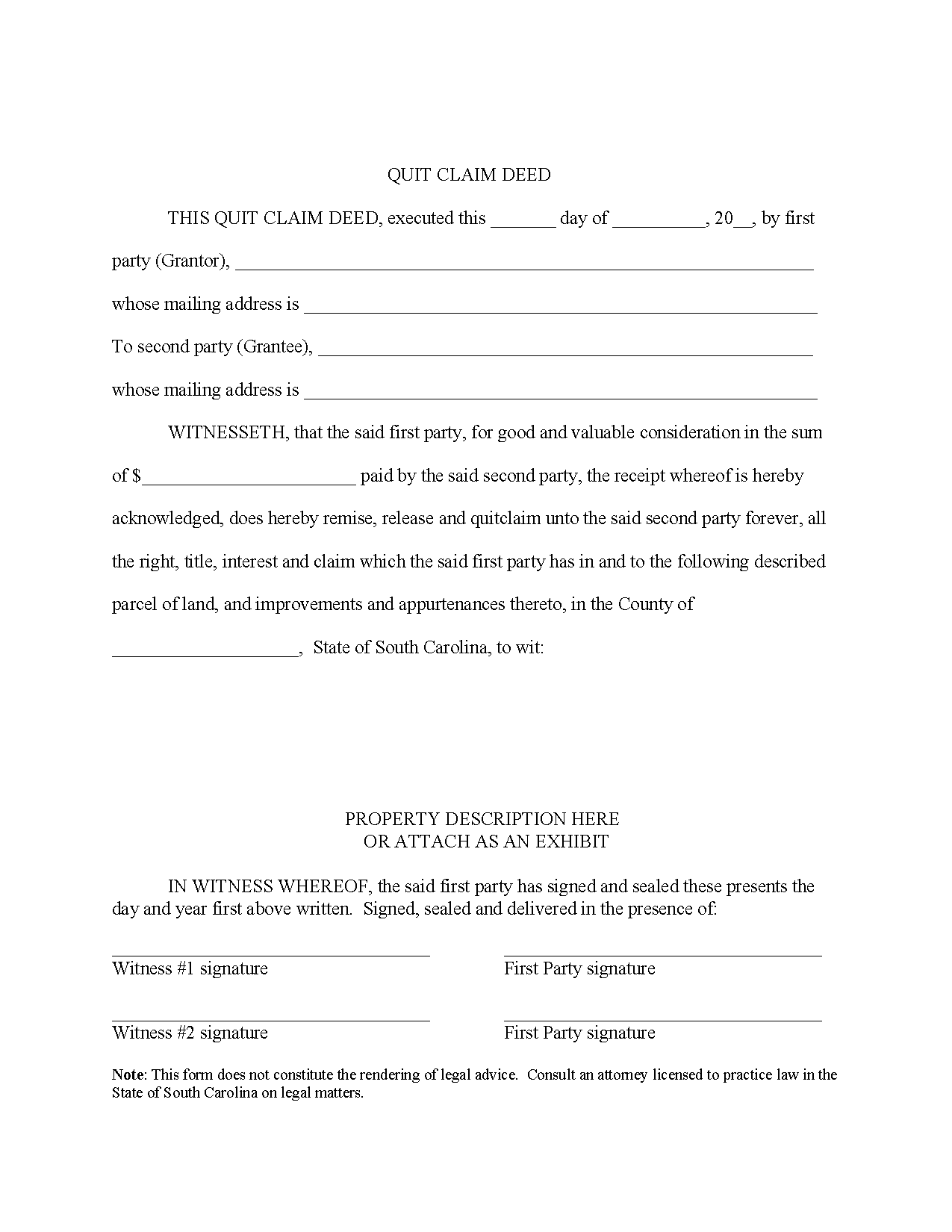 Quit Claim Deed – With this deed, the new property owner assumes responsibility for all title encumbrances that may arise.
Download: PDF
---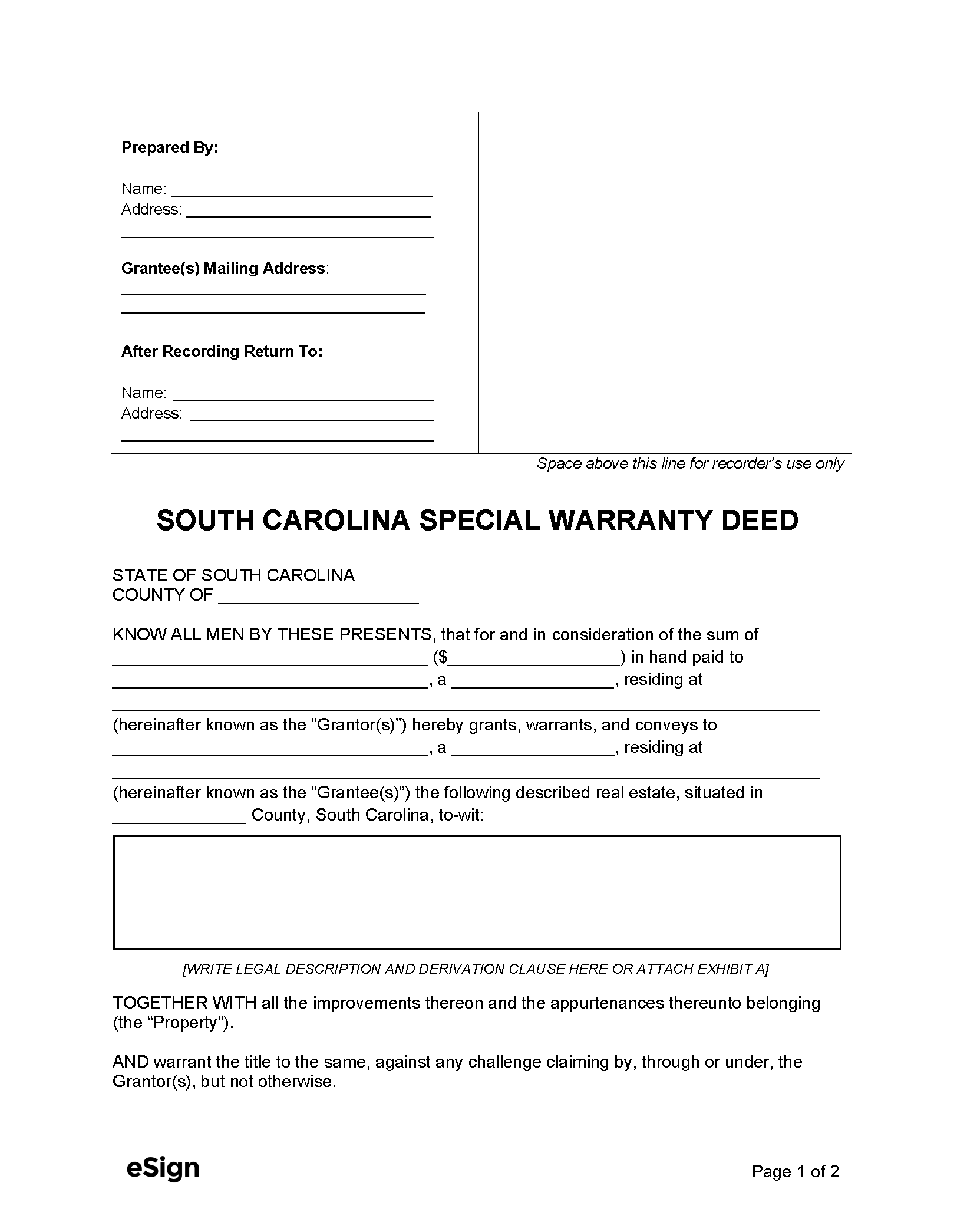 Special Warranty Deed – Provides warranty against title defects from the transferor's period of ownership only.
Download: PDF, Word (.docx), OpenDocument
---