Rental Application
– A form to gather information and permission for background checks from individuals so a landlord may find the most suitable tenant.
Lease Agreements: By Type (6)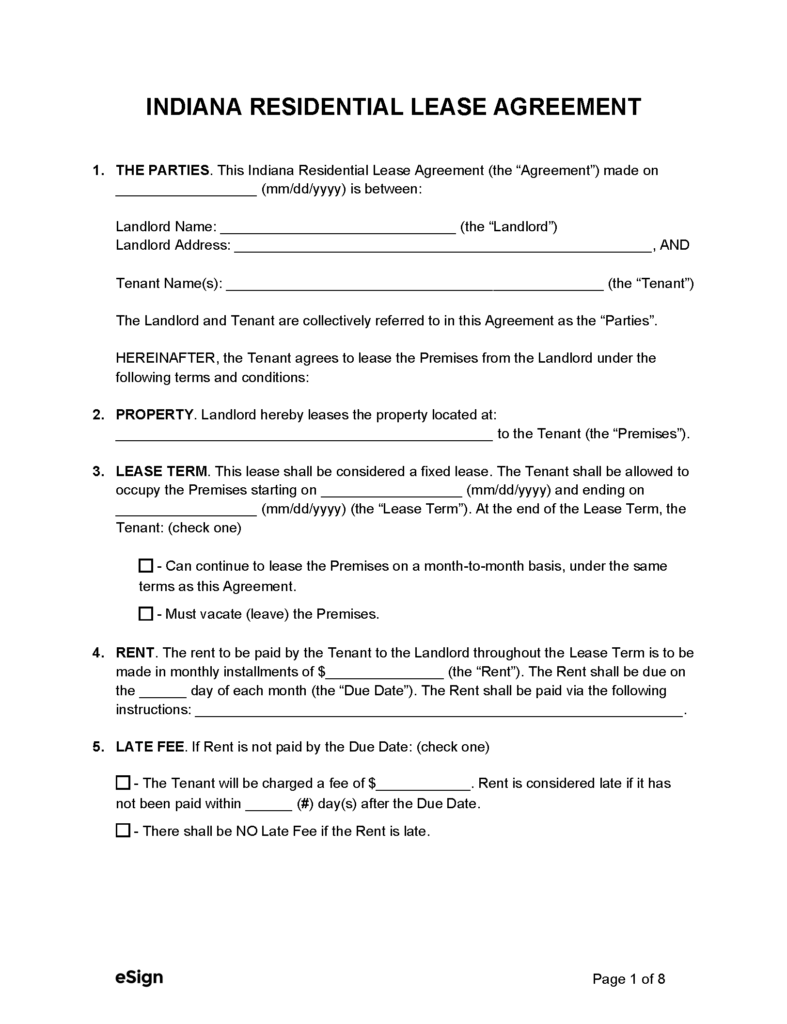 Standard (1-year) Lease Agreement – A fixed-term rental contract that establishes a one-year residential lease.

Download: PDF, Word (.docx), OpenDocument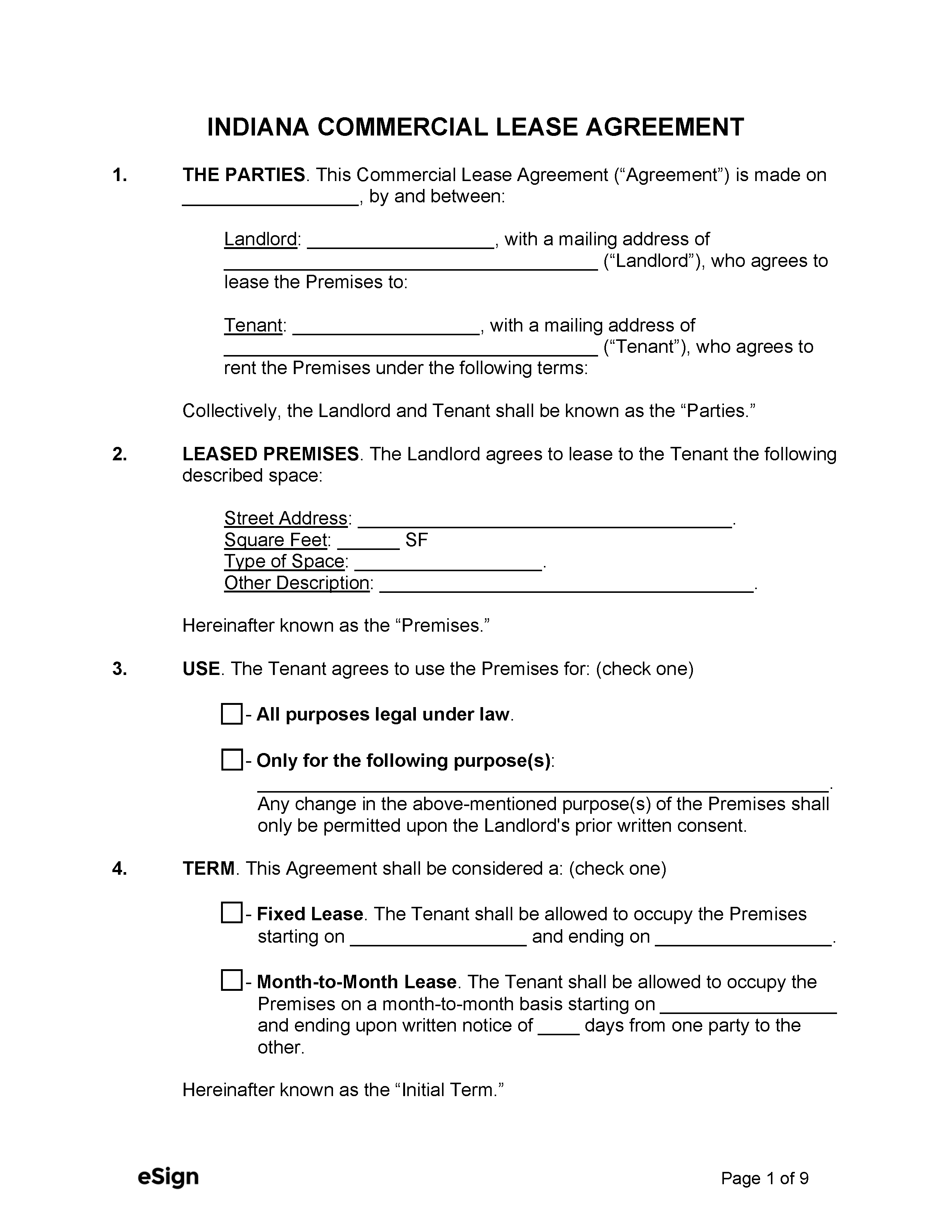 Commercial Lease Agreement – Used to rent out property designed for commercial use.

Download: PDF, Word (.docx), OpenDocument
Month-to-Month Lease Agreement – Used by landlords who are renting residential property to an individual on an at-will, monthly basis.

Download: PDF, Word (.docx), OpenDocument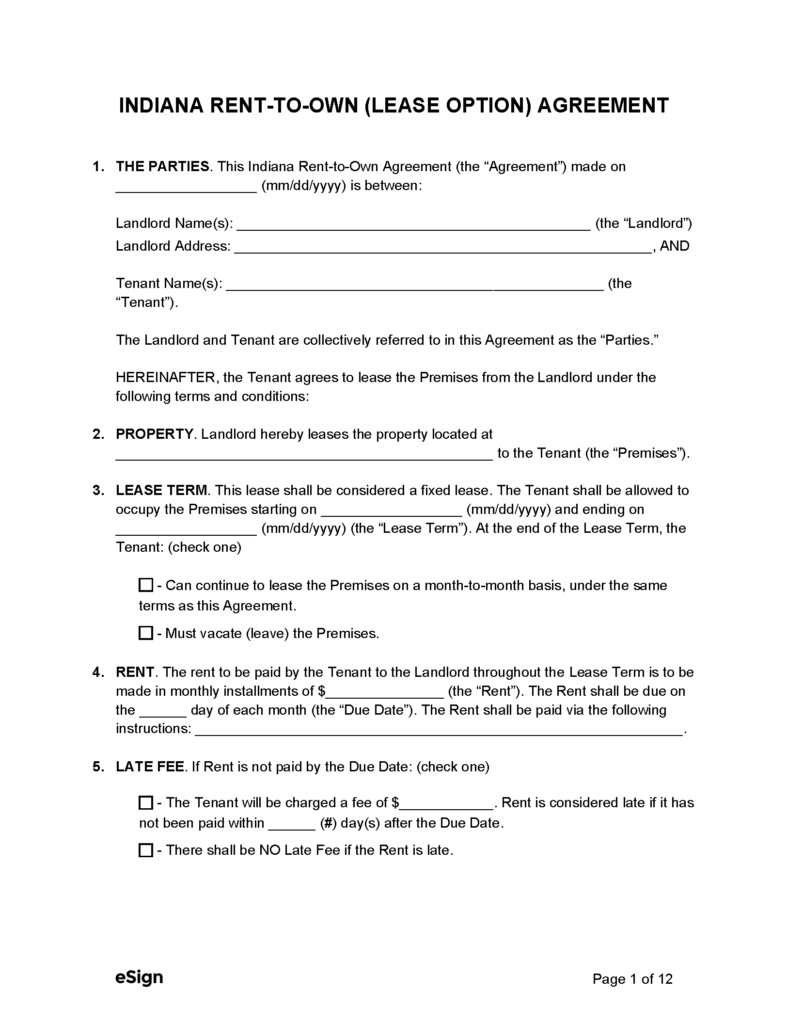 Rent-to-Own Agreement (Lease Option)
– For landlords looking to sell their property to a tenant.
Download: PDF, Word (.docx), OpenDocument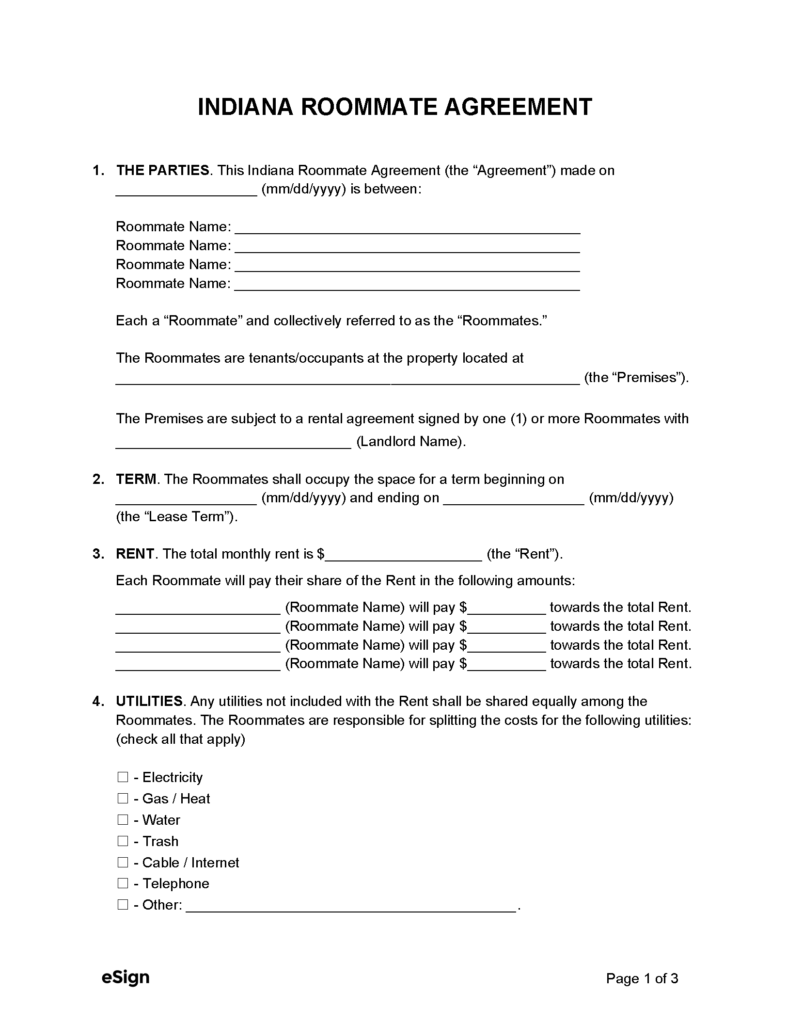 Roommate Agreement – Used by individuals who share a rental unit to formally agree on terms such as rent amount, deposits, termination options, and task division.

Download: PDF, Word (.docx), OpenDocument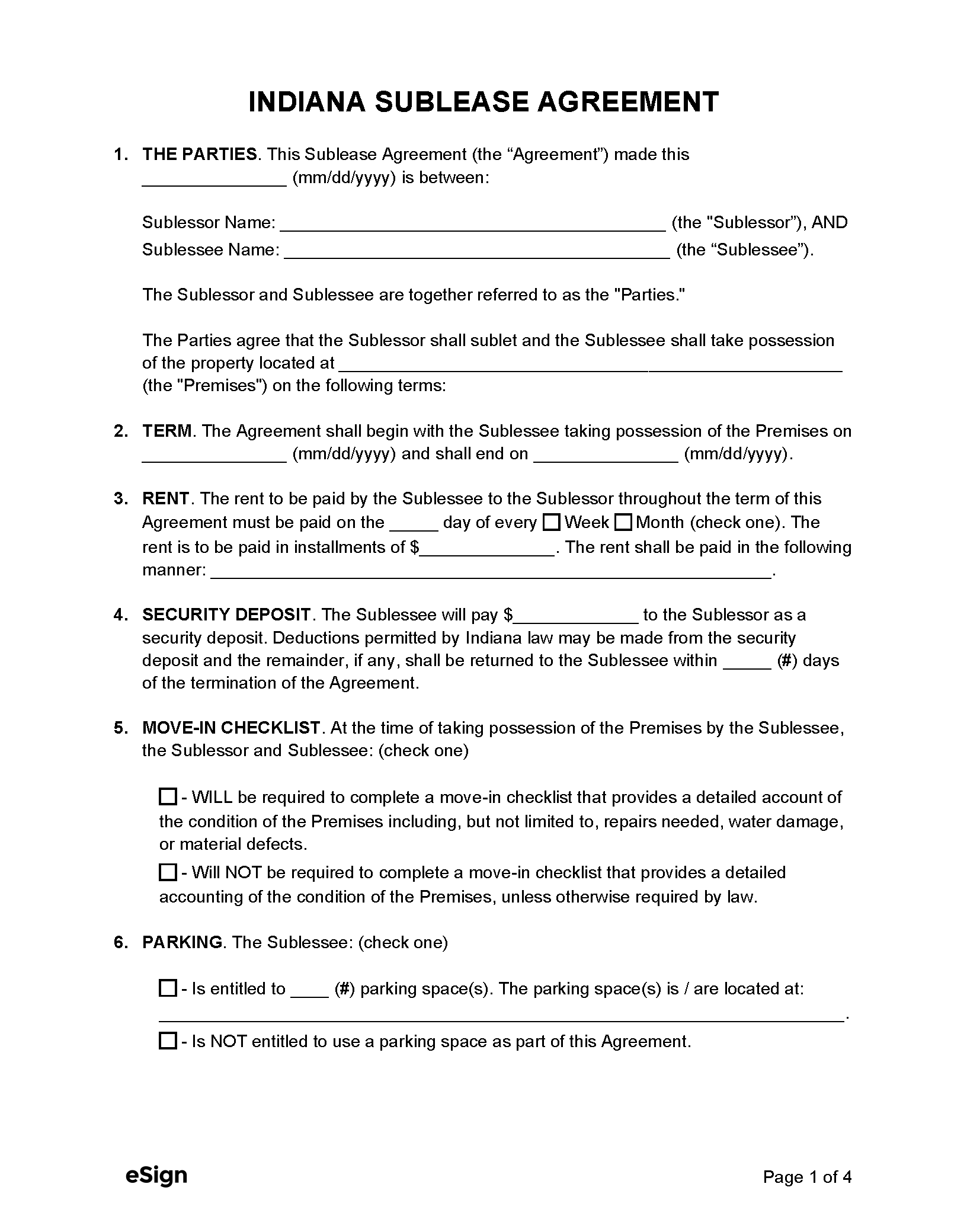 Sublease Agreement – For tenants who wish to sublet a portion of their rented living space (or the entire unit) to a subtenant.

Download: PDF, Word (.docx), OpenDocument
Security Deposits
Maximum Amount ($) – There is no legal limit on what a landlord can charge as a security deposit.
Collecting Interest – Landlords don't need to collect interest on deposits.
Returning to Tenant –  The landlord has 45 days to return the security deposit to the tenant.[6]
Itemized List Required? – Yes, tenants must be given an itemized list of any deductions made to their security deposit.
Separate Bank Account? – Security deposits aren't required to be kept in a separate account.
Landlord's Access
General Access – The landlord must provide reasonable notice before entering the premises.[7]
Immediate Access – The landlord may enter the premises without consent for emergency purposes.[8]
Rent Payments
Grace Period – Tenants are only given a grace period to pay rent if their lease provides one.
Maximum Late Fees ($) – There isn't a legal limit for how much landlords can charge for late rent.
Bad Check (NSF) Fee – A fee of up to $25 can be charged for bounced checks.[9]
Withholding Rent – Tenants aren't permitted by law to withhold rent.
Breaking a Lease
Non-Payment of Rent – Landlords have the right to give 10 days' notice to pay or quit to tenants who haven't paid rent.[10]
Non-Compliance – If a tenant breaks the terms of their lease, the landlord can serve them a notice to quit that allows them to cure their violation or be evicted.[11]
Lockouts – Landlords cannot prevent tenants from accessing their rental unit by changing the locks unless permitted by judicial order.[12]
Leaving Before the End Date – State law doesn't provide a remedy to landlords for when a tenant leaves before the end of their lease.
Lease Termination
Month-to-Month Tenancy – A monthly tenancy can be terminated with one month's notice.[13]
Unclaimed Property – If a tenant leaves behind personal property, the landlord will need a court order to remove the belongings and put them in storage, giving notice to the tenant. If the property isn't claimed within 90 days, the storage facility can sell the items.[14]