---
Updated on June 23rd, 2023

A New Jersey lease agreement is a written agreement between a landlord and a tenant that details the terms by which the tenant will rent their residential or commercial property. In addition to the rental cost and length of the term, the lease will include a description and cost of utilities, as well as a list of actions that are prohibited on the property. In the event that a tenant does not pay their rent on time or violates the agreement in any way, the landlord may serve them a notice to comply or quit the premises.

Rental Application – It is recommended to have applicants fill out this form to obtain their rental and employment history prior to accepting them as tenants. The applicant may be asked to give their written permission to have background and credit checks performed.
Agreements: By Type (6)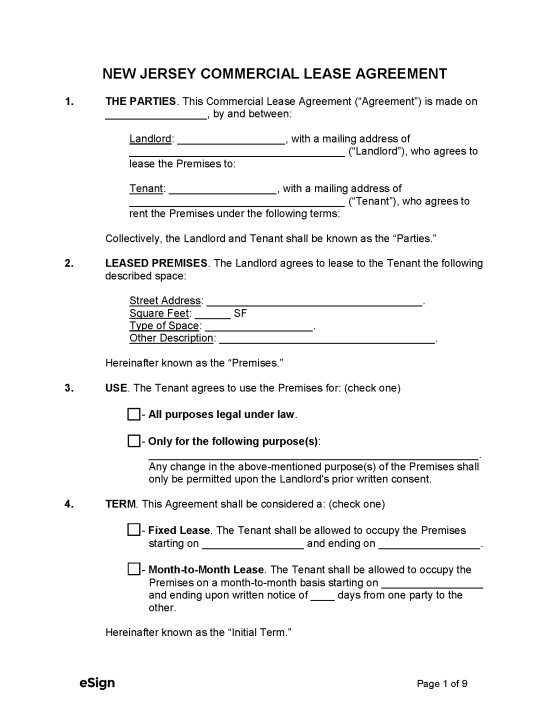 Commercial Lease Agreement – A commercial lease agreement is a rental contract that is used for leasing property for business use.
Download: PDF, Word (.docx), OpenDocument
---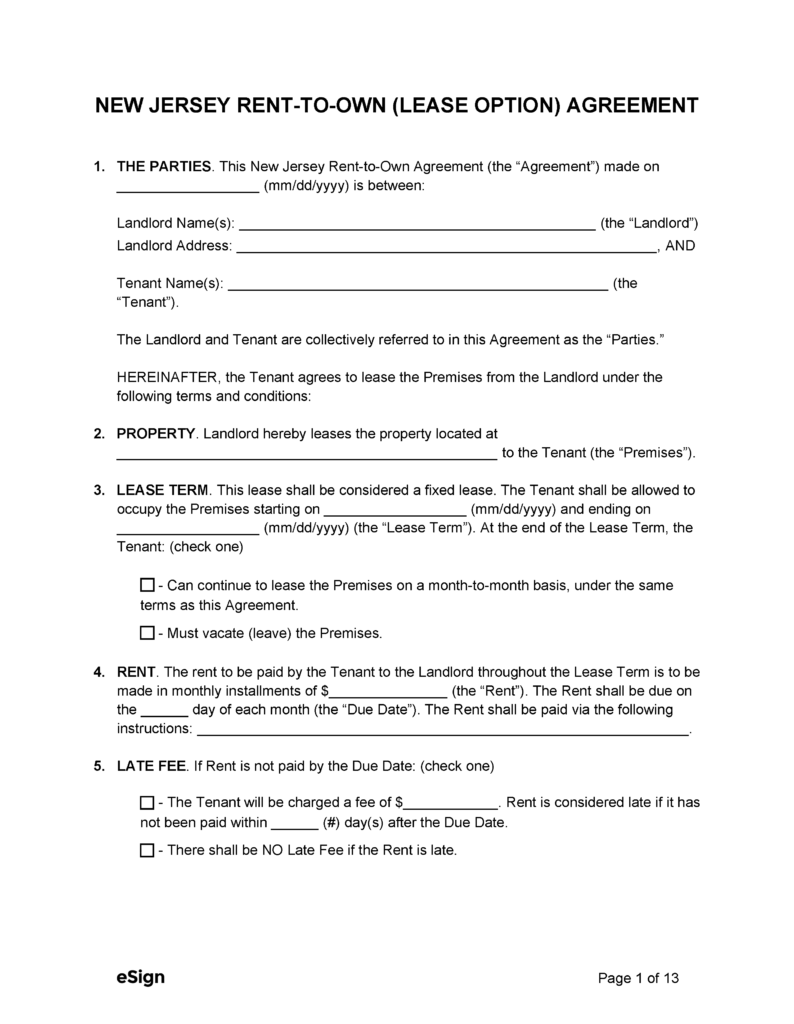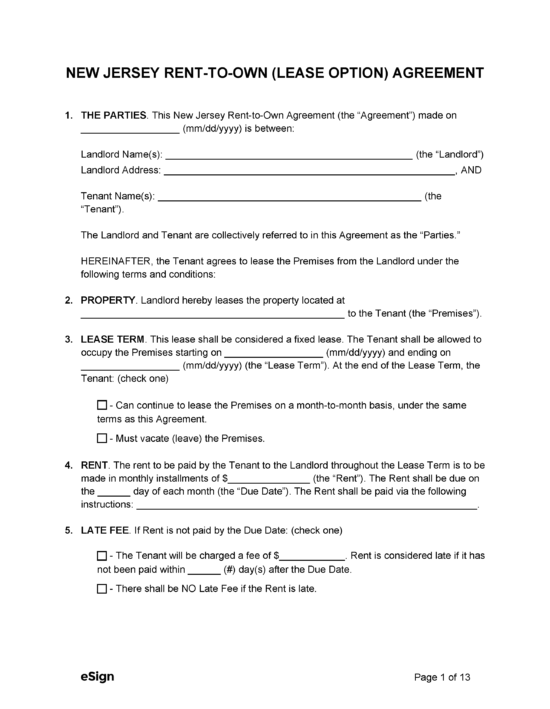 Rent-to-Own Agreement (Lease Option) – This type of agreement allows the tenant to purchase the property after a certain period of time as specified within the contract.
Download: PDF, Word (.docx), OpenDocument
---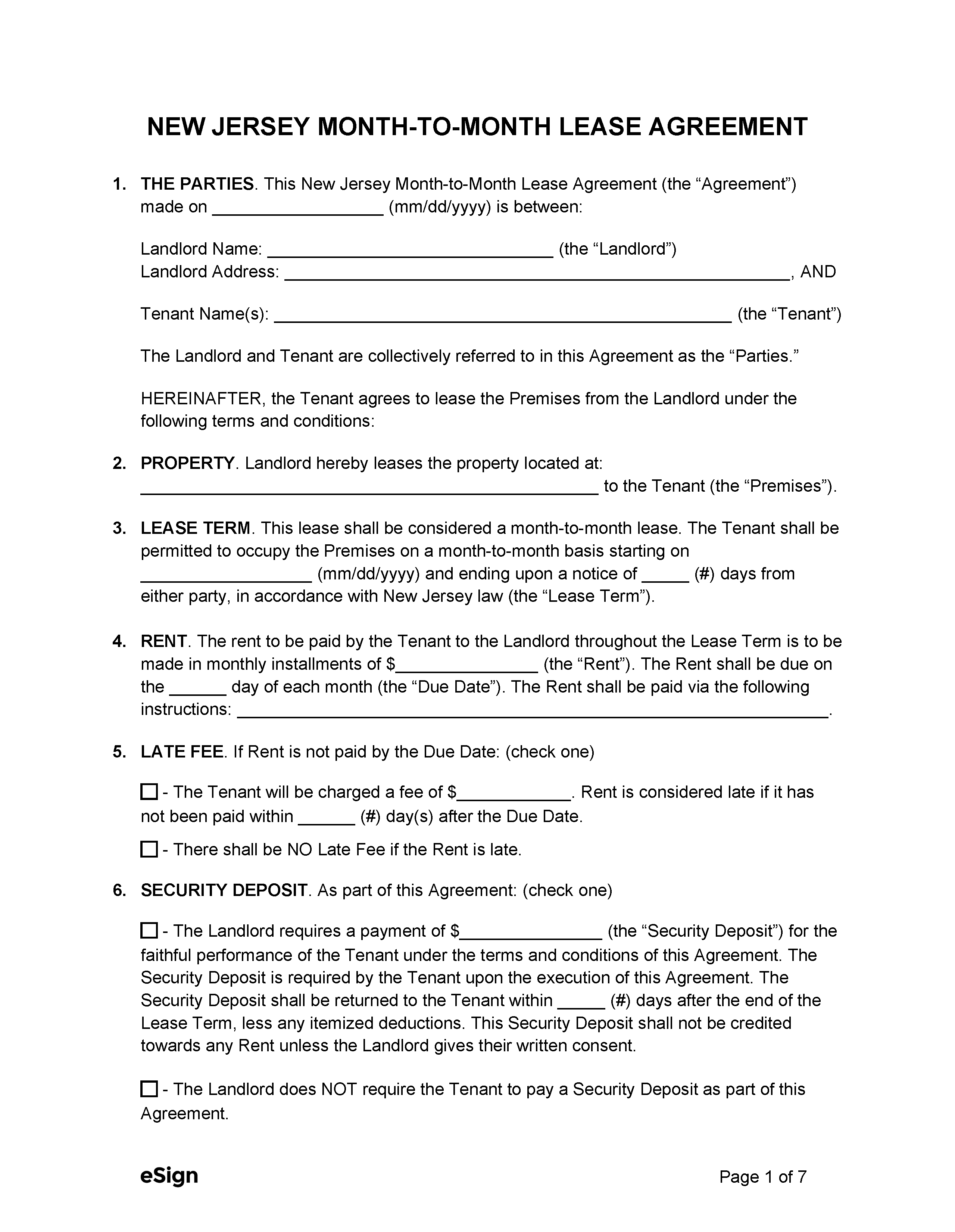 Month-to-Month Lease Agreement – A rental contract that renews and is paid on a monthly basis. Although it is more flexible, it offers less security than a standard lease.
Download: PDF, Word (.docx), OpenDocument
---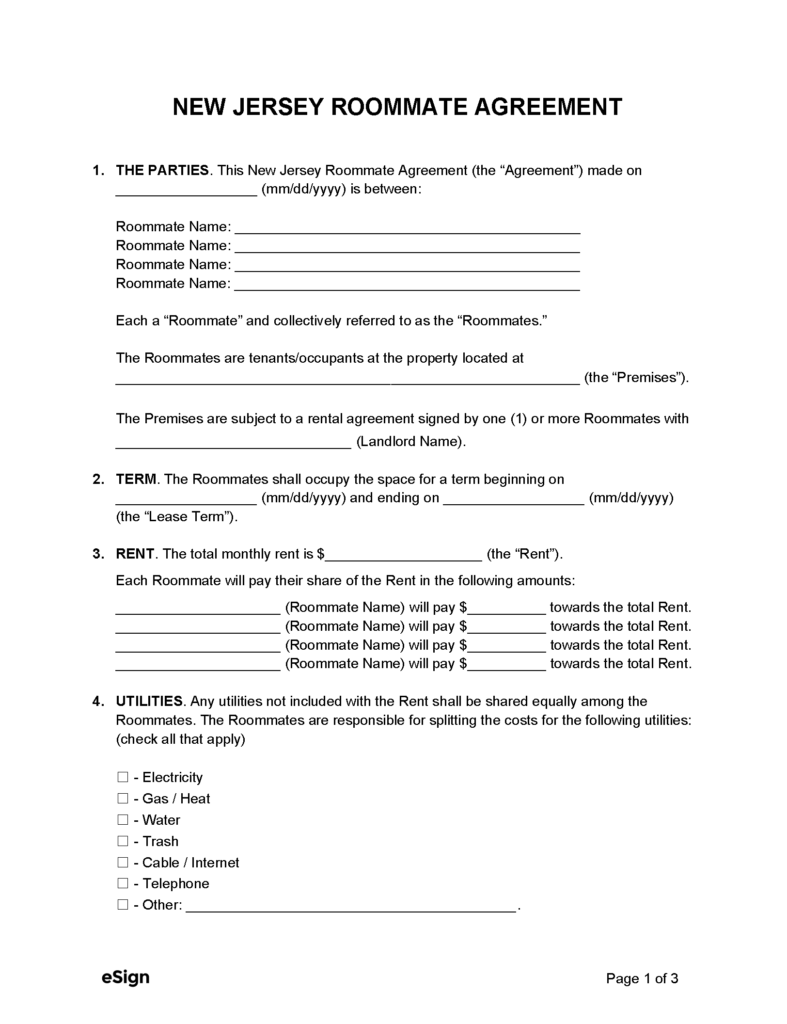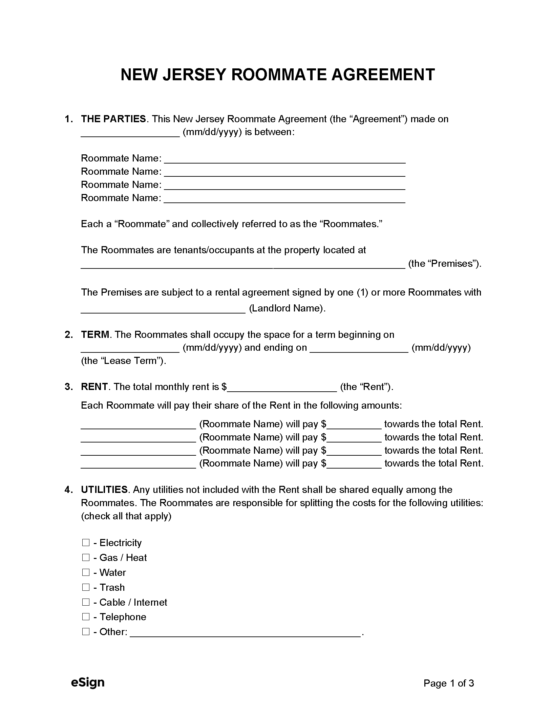 Roommate Agreement – A group of roommates can use this document to ensure that all of them agree to the rules and duties of the rental unit.
Download: PDF, Word (.docx), OpenDocument
---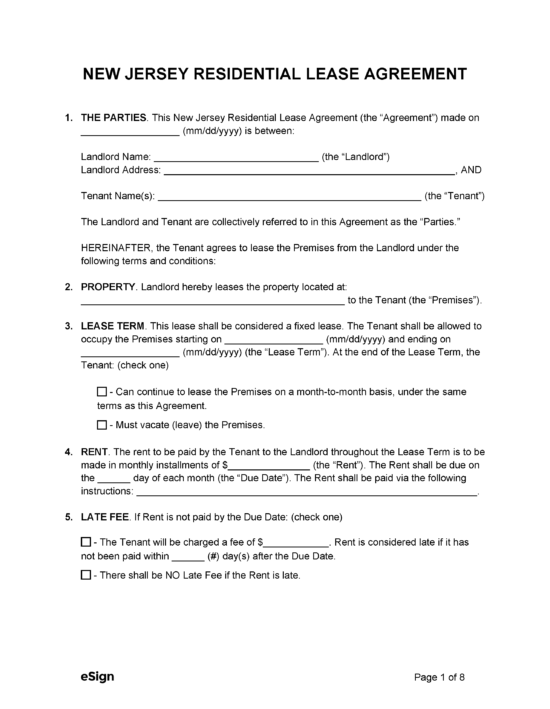 Standard (1-year) Lease Agreement – A standard lease is an annual lease that is paid monthly, usually with the option to renew the lease at the end of its term.
Download: PDF, Word (.docx), OpenDocument
---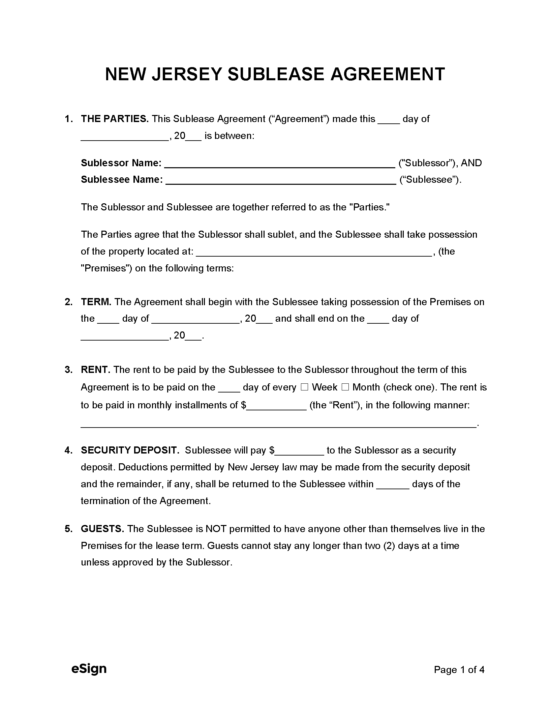 Sublease Agreement – A sublease agreement is used by tenants who wish to sublease their rental space to another individual.
Download: PDF, Word (.docx), OpenDocument
---
Disclosures (4)
If the rental property is in a flood zone, landlords must inform their tenants in writing. A Flood Zone Lookup Tool is provided by FEMA and may be used to determine whether a property is affected.
2) Lead-Based Paint Disclosure
Landlords are required by federal law to disclose to tenants the possibility of exposure to lead-based paint in dwellings built prior to 1978.
This guide explaining tenant-landlord rights and responsibilities must be provided to all tenants of properties with more than two (2) dwelling units (three (3) if the landlord occupies one) and a term of at least one (1) month.
Landlords must include a statement in their rental agreements to inform the tenant of their right to demand window guards if they have children who are ten (10) years old or younger (only applicable to multiple dwellings, i.e., buildings with three or more dwelling units). (The full statement is provided in the statute linked in this section.)
---
Landlord-Tenant Laws
---
Landlord's Access
General Access (N.J.A.C. § 5:10-5.1(c)) – At least one (1) day's notice must be given to the tenant before the landlord or property manager enters the rental property.
Emergency Access (N.J.A.C. § 5:10-5.1(c)) – Entry without notice is permitted in cases of safety or structural emergencies.
---
Rent
Grace Period (N.J.R.S. § 2A:42-6.1 and 2A:42-6.3) – None, except for senior citizens who are given five (5) weekdays' grace period (excluding federal holidays).
Maximum Fees ($) – No statute.
Rent Increase Notice (New Jersey – Rent Increase Bulletin (Page 1)) – The landlord must give the tenant at least thirty (30) days' notice to increase the rent. Furthermore, they must also issue a Notice to Quit ending the current agreement.
---
Security Deposits
Maximum Amount ($) (N.J.R.S. § 46:8-21.2) – The most that a landlord may demand to be paid is one and a half (1.5) months' rent for the first year. When the year has passed, the landlord has the right to require ten percent (10%) of the initial amount as an additional deposit.
Returning to Tenant (N.J.R.S. § 46:8-21.1) – Security deposits must be returned to the tenant within thirty (30) days of their lease's termination.
Interest Required? (N.J.R.S. § 46:8-19) – Yes, all interest on deposits must be paid in cash to the tenant or deducted from unpaid rent on the renewal/anniversary of their lease. If the landlord notifies the tenant in writing before the anniversary, they may pay the interest on January 31st before the anniversary date.
Separate Bank Account? (N.J.R.S. § 46:8-19) – Yes, landlords must put all deposits in shares of an insured money market account or an interest-bearing savings account.