---
Updated on June 23rd, 2023

A Delaware lease agreement is a legal contract presented to an individual once a landlord/owner of residential or commercial property has approved them for tenancy. The documents contain the terms and conditions necessary to detail the obligations and rights of both tenant and landlord. There are lease agreements to cover almost any rental situation and a landlord has the ability to modify the form depending on the property they are leasing. Each provision should be looked over carefully by both parties before a lease is signed.

Rental Application – A form given to prospective tenants before signing a lease agreement. The landlord will choose a worthy applicant based on their personal information and credit history, among other criteria.
Agreements: By Type (6)
Commercial Lease Agreement – Used by landlords renting property to an individual or business entity for commercial purposes.
Download: PDF, Word (.docx), OpenDocument
---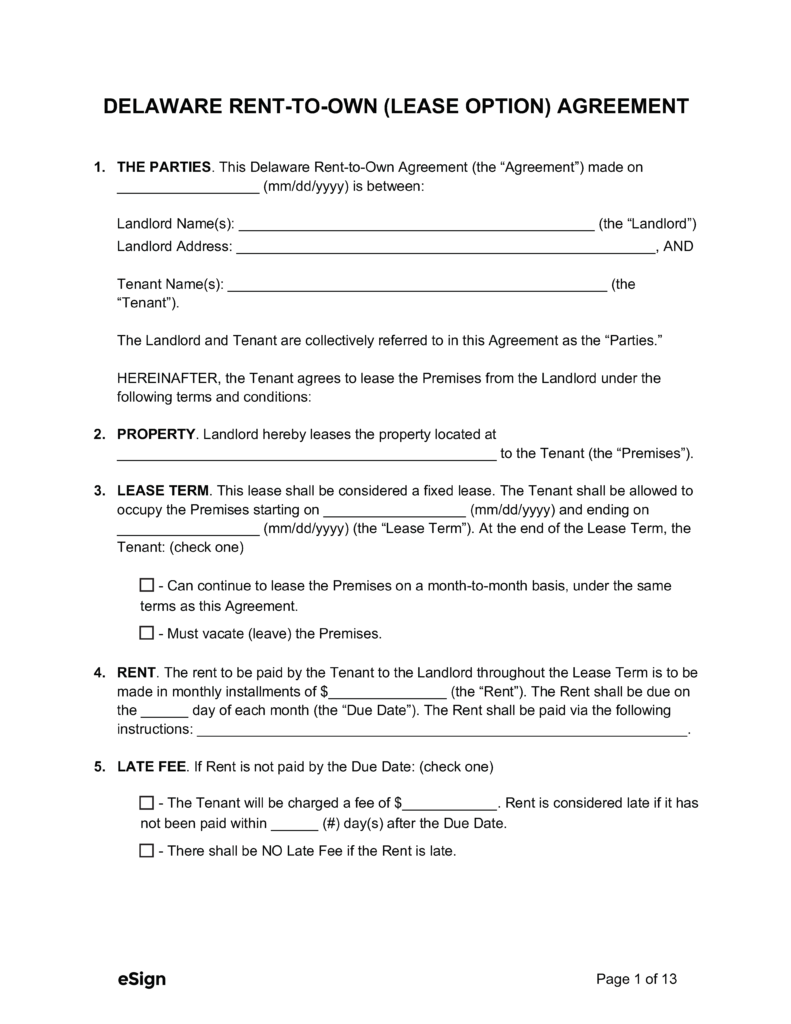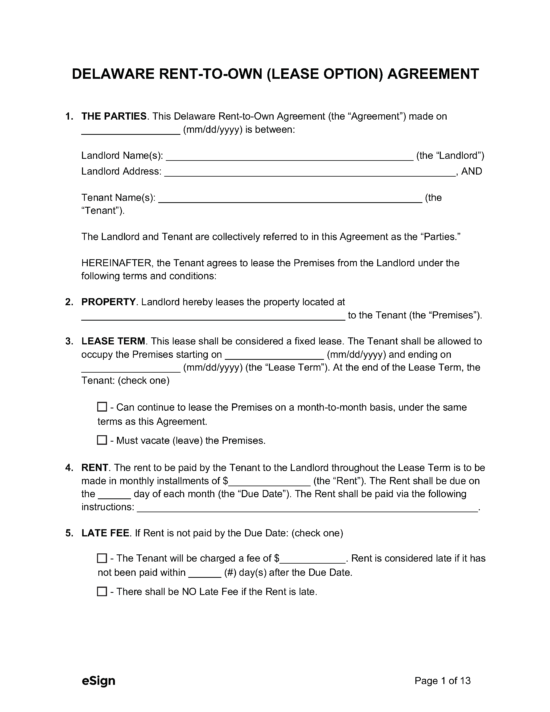 Rent-to-Own Agreement (Lease Option) – A tenant who signs this type of lease is able to purchase the residential property after they have been leasing from the owner.
Download: PDF, Word (.docx), OpenDocument
---
Month-to-Month Lease Agreement – A common residential rental contract with a term that renews monthly with each rent payment.
Download: PDF, Word (.docx), OpenDocument
---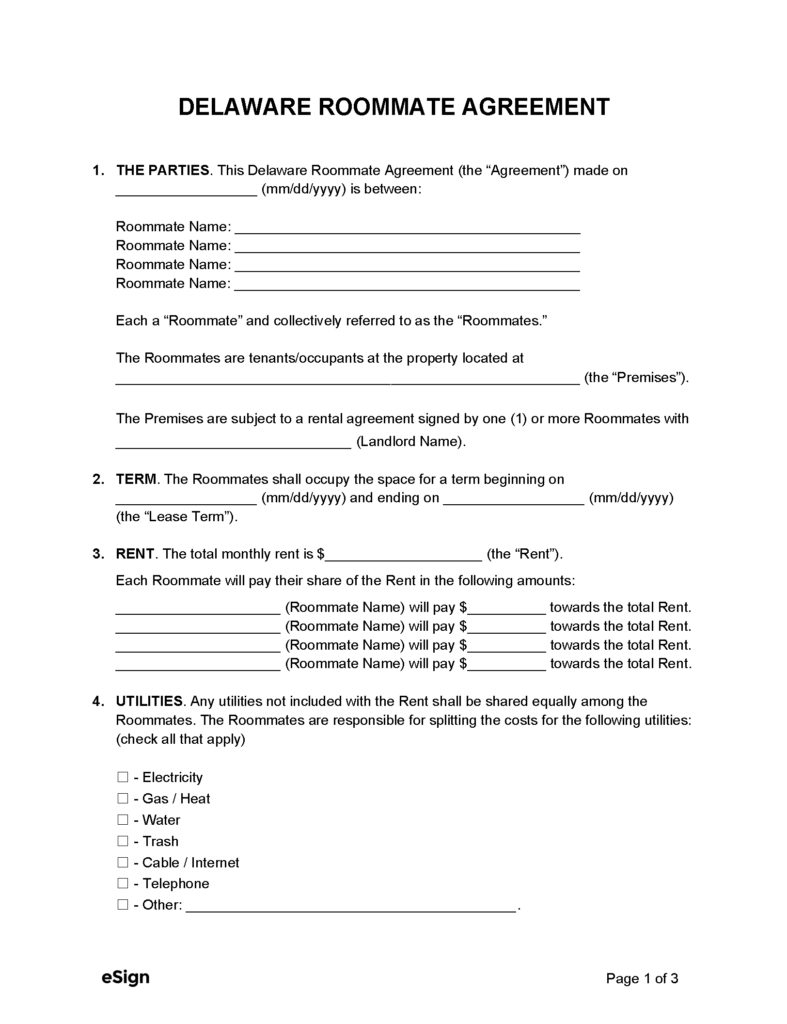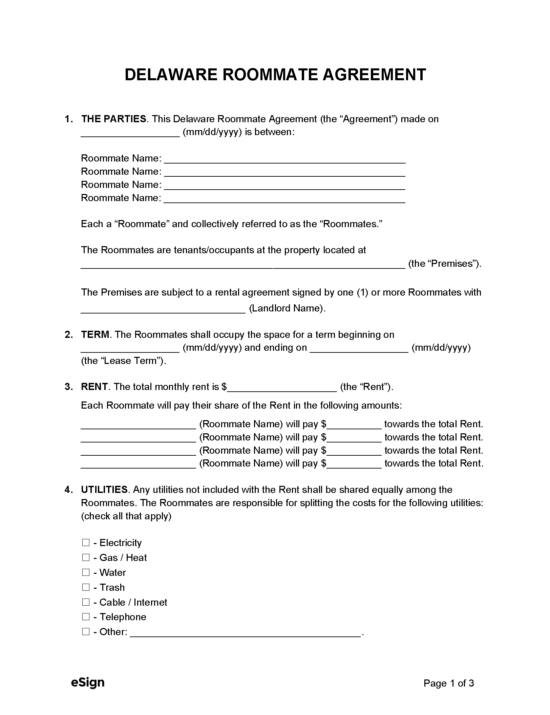 Roommate Agreement – A contract used in addition to another residential lease so that roommates sharing a living space can negotiate certain aspects of their co-tenancy, including but not limited to the division of rent, quiet hours, and cleaning duties.
Download: PDF, Word (.docx), OpenDocument
---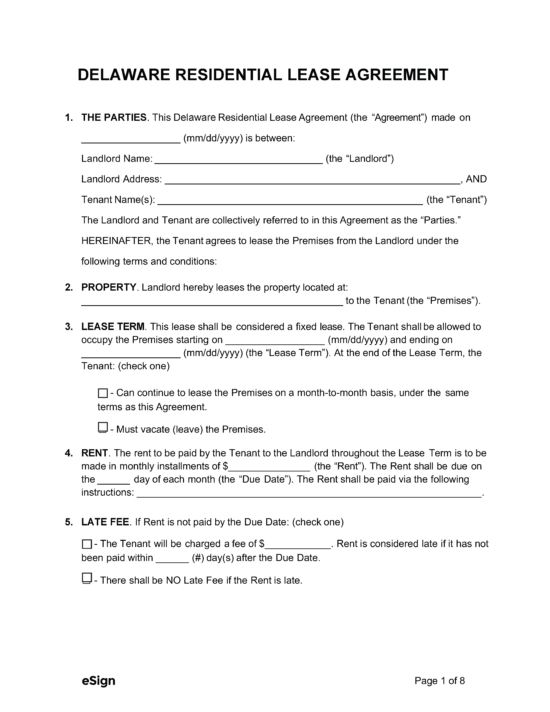 Standard (1-year) Lease Agreement – The most common residential lease that establishes a rental arrangement between landlord and tenant on a fixed term.
Download: PDF, Word (.docx), OpenDocument
---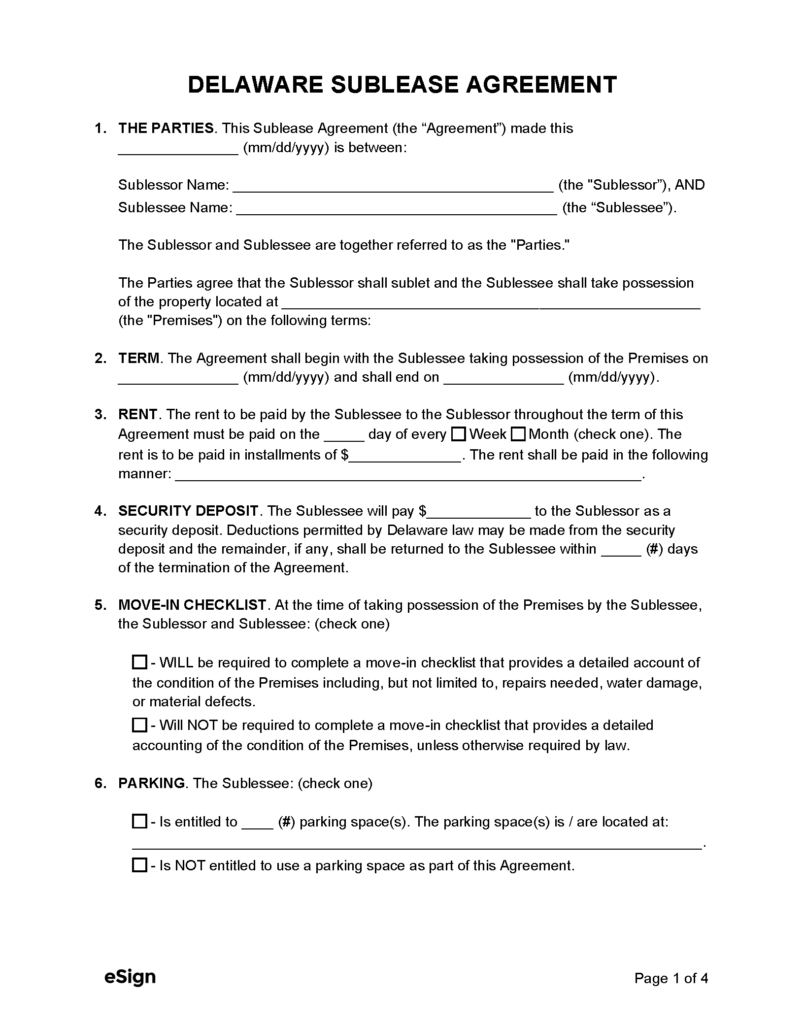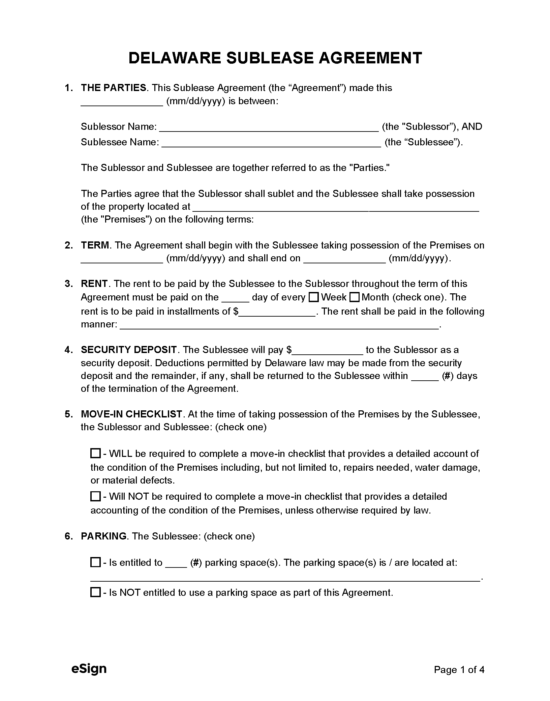 Sublease Agreement – Used by tenants to rent out their living space or a portion thereof to a subtenant.
Download: PDF, Word (.docx), OpenDocument
---
Disclosures (3)
Tenants must be presented with a copy of the Summary of Residential Landlord-Tenant Code by the landlord before they enter into a rental arrangement.
2) Lead-Based Paint Disclosure
Both the lessee and lessor must sign this document if the property was built before 1978 to reveal whether there is still lead-based paint on the property.
Tenants must be given contact information for all owners of a rented property and their agent(s) and landlord(s).
---
Landlord-Tenant Laws
---
Landlord's Access
General Access (§ 5509(b)) – Forty-eight (48) hours' notice is the minimum notice period that must be given to tenants before a landlord accesses the property.
Emergency Access (§ 5509(b)) – Landlords have the right to enter the property for emergency purposes without providing notice to the tenants.
---
Rent
Grace Period (§ 5501(d)) – Tenants have a five (5) day grace period to pay rent after the due date has passed (certain exceptions apply).
Maximum Fees ($) (§ 5501(d)) – A late payment fee cannot exceed 5% of the rent amount.
Rent Increase Notice (§ 5107(a)) – Landlord must give sixty (60) days' notice to tenants if they plan on increasing the rent.
---
Security Deposits
Maximum Amount ($) (§ 5514(a)(2)) – The maximum security deposit a landlord can charge a tenant is the equivalent of one (1) month's rent.
Returning to Tenant (§ 5514(f)) – Landlord has twenty (20) days to return the tenant's security deposit once a lease has expired or been terminated.
Interest Required? – Not mentioned in state statutes.
Separate Bank Account? (§ 5514(b)) – A separate bank account is required to hold the security deposit.