---
Updated on October 26th, 2022

An Ohio deed is a binding document in which an individual or entity (the grantor) legally transfers property ownership to another party (the grantee). Deeds come in several varieties, with each document providing a varying degree of protection to the grantee. A general warranty deed includes a promise that no liens, debts, or encumbrances affect the title and that the grantor is legally authorized to transfer the property. On the other hand, a quit claim deed offers no such guarantees and only demonstrates the transfer of property rights to the new owner.

All deeds must be signed by the grantor, acknowledged before the proper authority (e.g., notary public, clerk), and recorded with the County Recorder's office.
Types (4)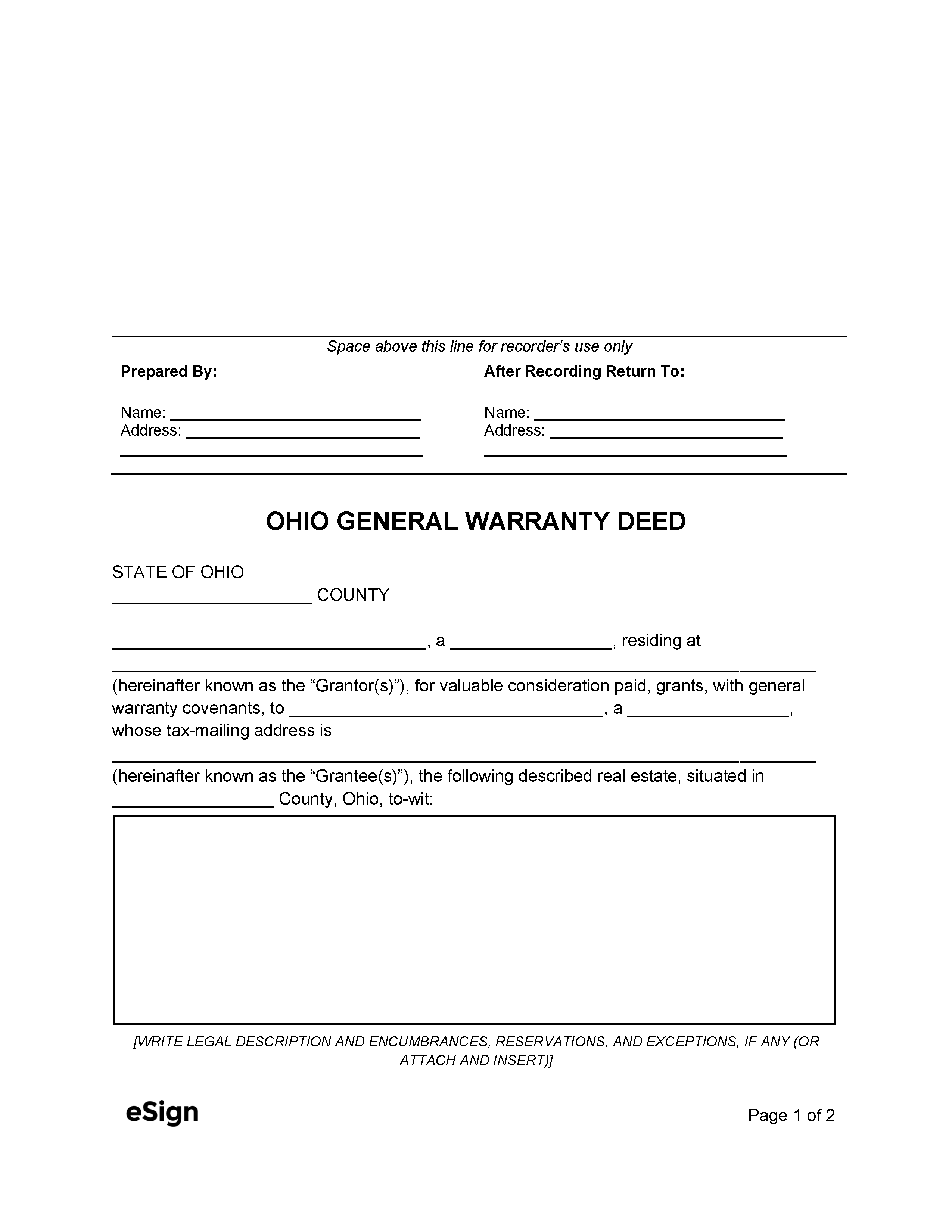 General Warranty Deed – Provides a guarantee to the buyer that no current or past issues affect the property's title.
Download: PDF, Word (.docx), OpenDocument
---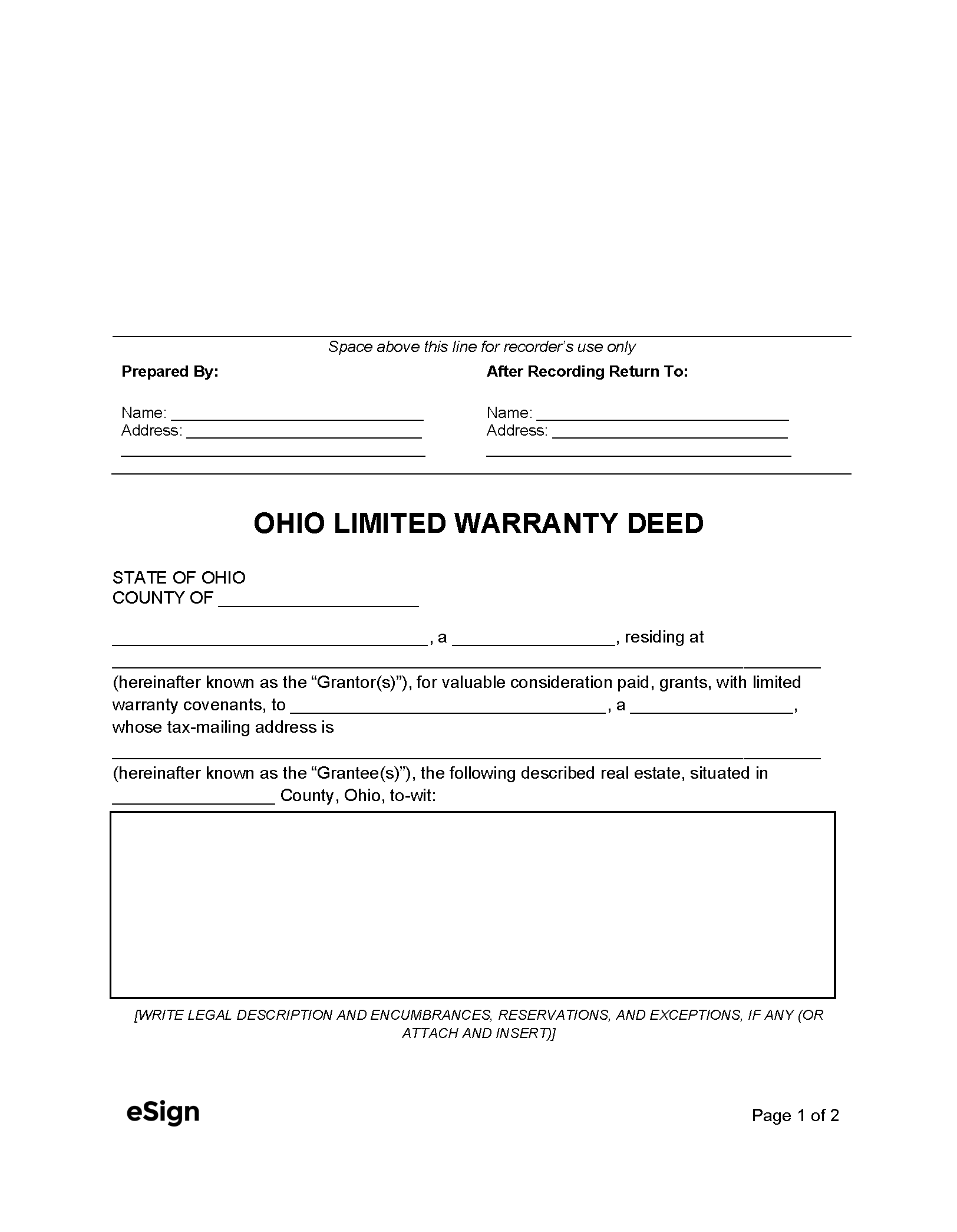 Limited Warranty Deed – Functions similarly to a general warranty deed; however, the guarantee is limited to the seller's term of ownership and does not cover title concerns from previous owners.
Download: PDF, Word (.docx), OpenDocument
---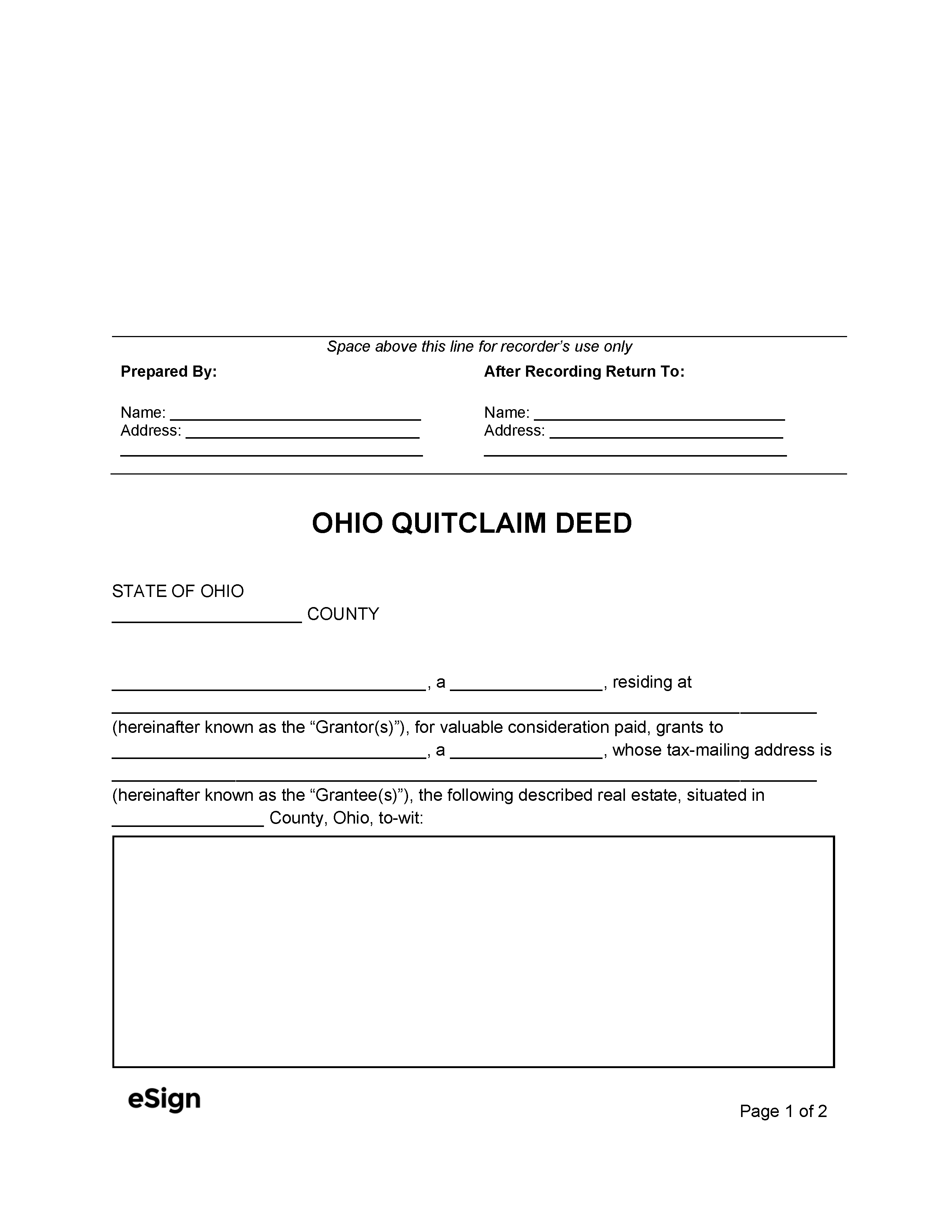 Quit Claim Deed – Releases one's interest in a property without providing any warranties to the buyer.
Download: PDF, Word (.docx), OpenDocument
---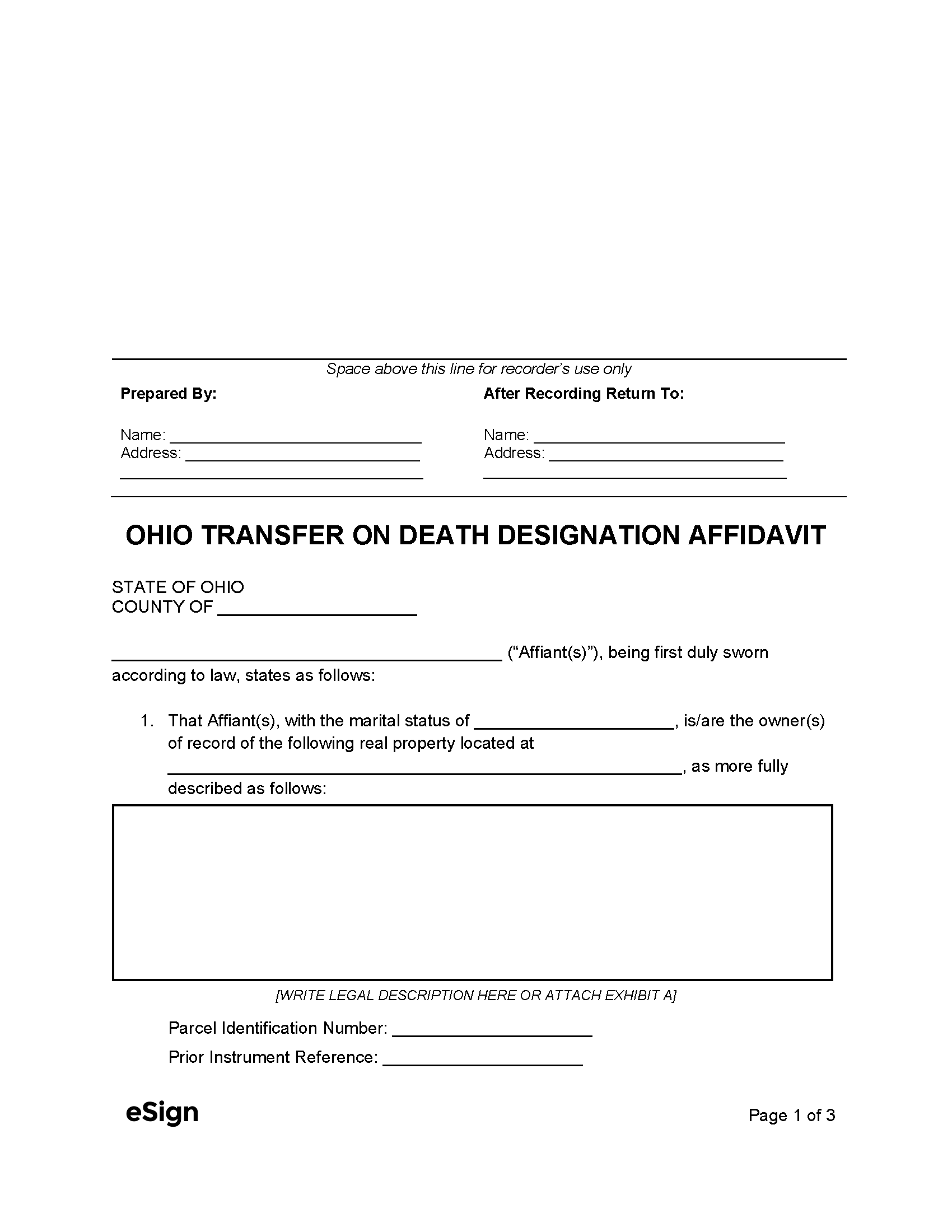 Transfer on Death Deed – With an official title of "transfer on death designation affidavit," this document automatically transfers property to beneficiaries upon the grantor's death (the form may be revoked at any time).
Download: PDF, Word (.docx), OpenDocument
---